Contact Us
With effect from 27 June 2011
Parents may wish to pass on information to the school through the use of email. Emails will be directed to the Head of Year, Assistant Head of Year or Head of Department depending on the nature of the enquiry or information shared.
The Principal & Teaching staff do not respond to direct email enquiries. Parents can choose to make an appointment by contacting Mrs C McDowell if the pastoral or academic staff have been unable to resolve or respond to the issue raised. Alternatively a letter sent by post, addressed to the Principal, outlining the query or issue will be brought to her attention.
Our Location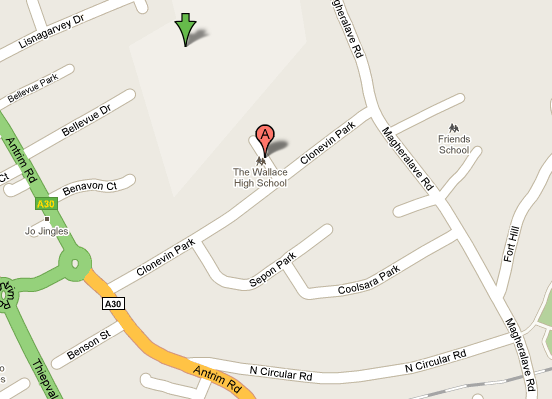 12a Clonevin Park
Lisburn
Co Antrim
BT28 3AD Telephone : 028 9267 2311 Fax : 028 9266 6693