As is our custom pupils, parents and other guests were invited to browse and marvel at the combined talents of our GCSE, AS and A2 Art and Design and Moving Image Arts (MIA) students at an exhibition hosted by school in June. The exhibition marks the official end of the examination cycle as after work has been assessed and moderated we move to celebration and public viewing.
Table of Contents
Given the nature of the subject disciplines it was no surprise to see a wide variety of styles and disciplines which reflected how individuals interpreted the CCEA themes which were as follows:
A2 Diversity
AS Unexpected
GCSE Contrast
At GCSE level MIA students created their films on genre- based scenarios whilst at A level the brief was formalist realism in classic Hollywood. Students approached the themes from a multiplicity of angles, drawing on their own particular strengths, interests and personal stories; hence visitors were able to observe more traditional skills such as fine art painting or drawing in addition to innovative installation style pieces. Fashion also featured alongside animation and graphic design.
Celebrating Creativity
Students often use themselves or their classmates as subjects for creative work so visitors became quite familiar with certain faces as they moved through the classrooms. An especially engaging feature of the afternoon (for those who timed their visit advantageously) was the opportunity to see some of young artists' muses.
Genevieve Hamilton's grandmother who was the inspiration for much of Genevieve's work was present; she was able to see how her granddaughter had represented her admiration for her grandmother's diverse skills.
Daisy Skates also presented her grandmother with a painting entwining both of their faces, reflecting similarity and diversity. Nyah McGrady found inspiration in the younger generation as her little sister's varied emotions were captured in her work.
Thanks are due to the Key Stage Three students who welcomed visitors with great charm and warmth. Congratulations are also due to our students who produced work of such high quality and to their teachers who supported them through the whole process. If overheard conversations are anything to go by, Ben Blaney (winner of the NI 100 Art Competition for schools 2021) could have celebrated red dots galore! Well done to all!
A2 Art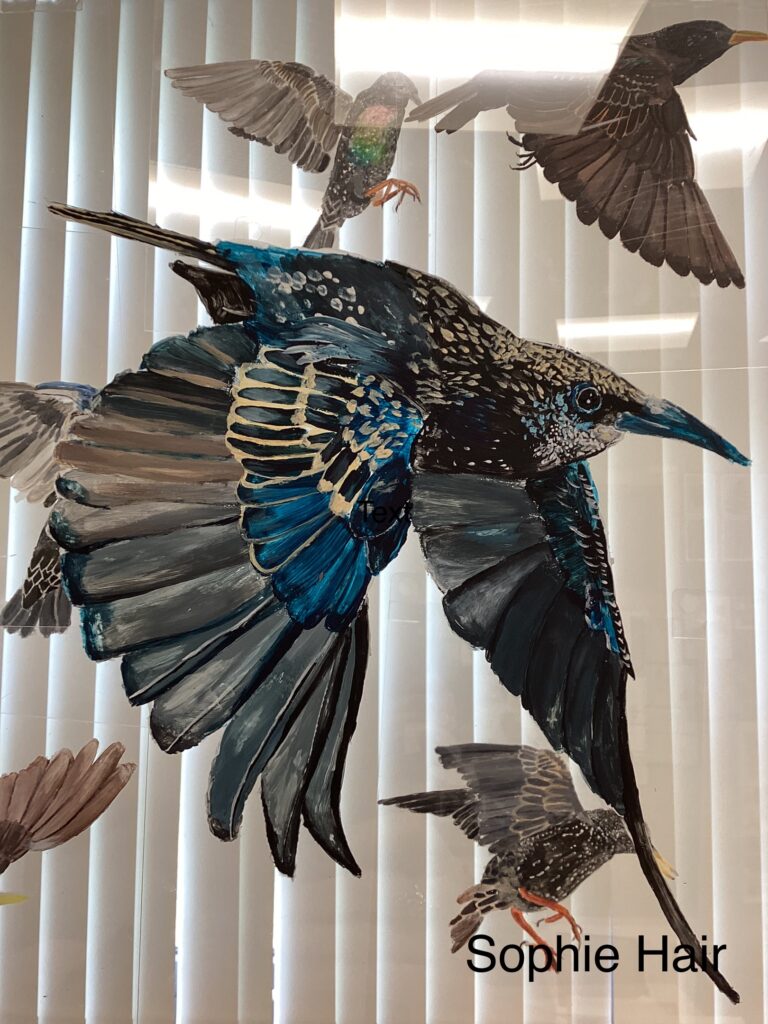 AS Art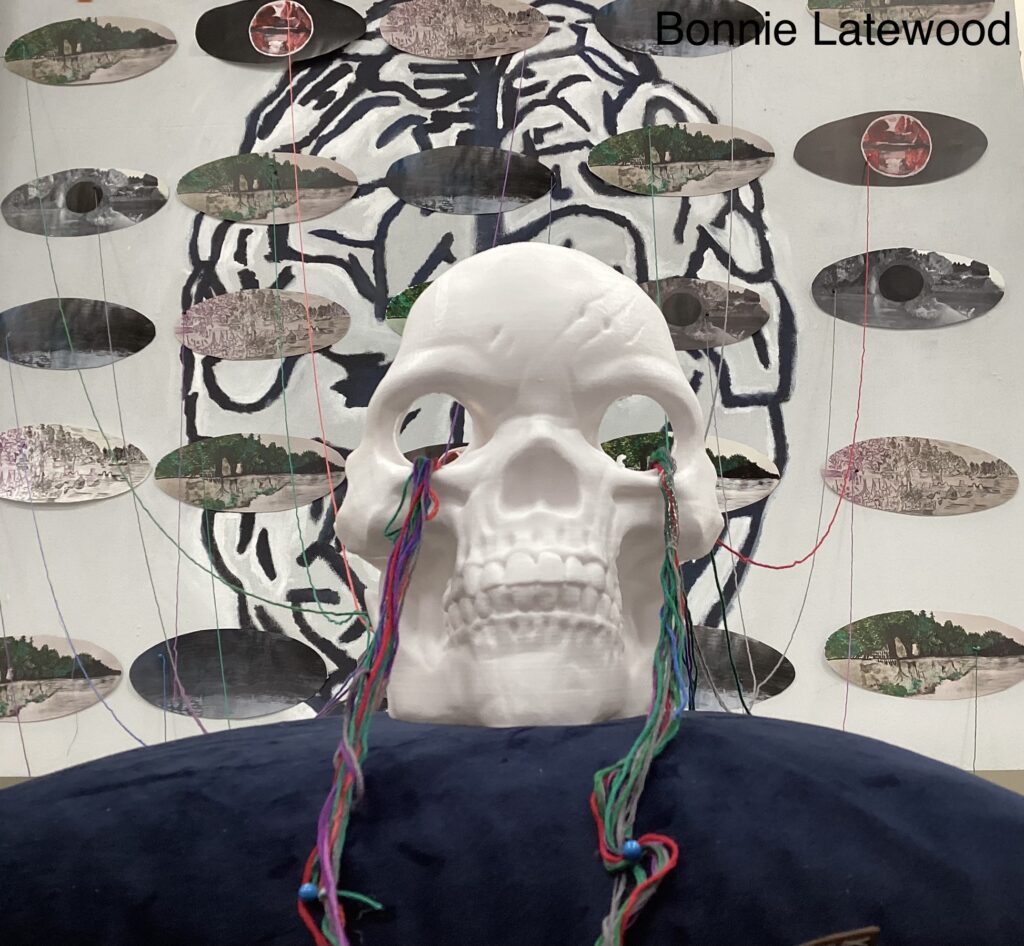 GCSE Art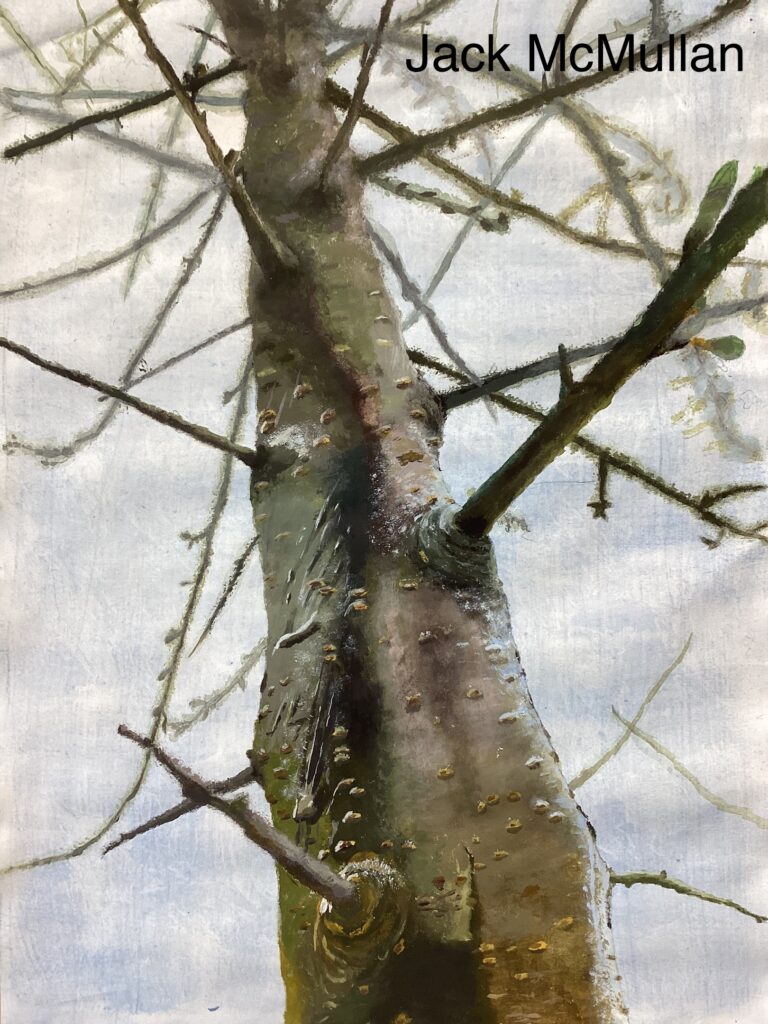 Last modified: October 20, 2023