Wallace pupils' Emma Kenny, Karis Law and Grace Gowdy were amongst six competitors selected to represent Ireland through Team Extreme in the 11th English Open, held in Manchester. The competition featured different events across two days with the Wallace girls' superbly achieving various winners' medals! On the first day Team Extreme were placed third overall with Karis achieving an individual silver and Emma an individual bronze in proomsae which is an event that focuses on patterns.
The second day of the English Open focused on kyrougi, otherwise known as fighting! Emma achieved a superb silver medal in this event with Karis and Grace both attaining well deserved bronze medals. The team certainly rose to the occasion and their performance reaped the rewards for their efforts with a silver medal. After the two-day tournament there were trophies for the best teams and Team Extreme were delighted to be placed in third overall!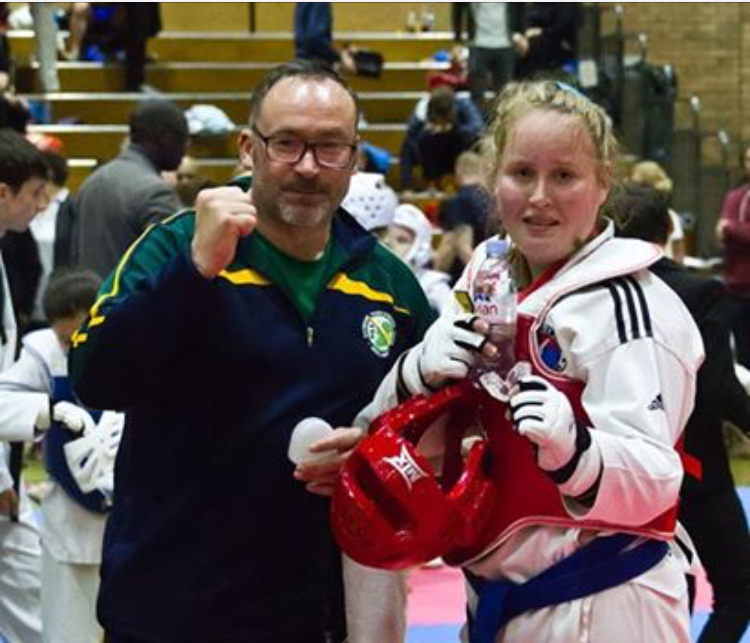 Emma reflected on the tournament and commented, "I have developed in Taekwondo so much more than I ever thought I would. Fantastically I am competing in England and the South of Ireland for many competitions and who knows what countries around the world that this sport will lead me to!" Emma is now a red tag which is three belts away from a black belt.
Karis expressed, "I knew I had wanted to get involved with Taekwondo as soon as I saw the sport in my local community center. I really enjoy participating in this sport and am delighted to have a Black tag!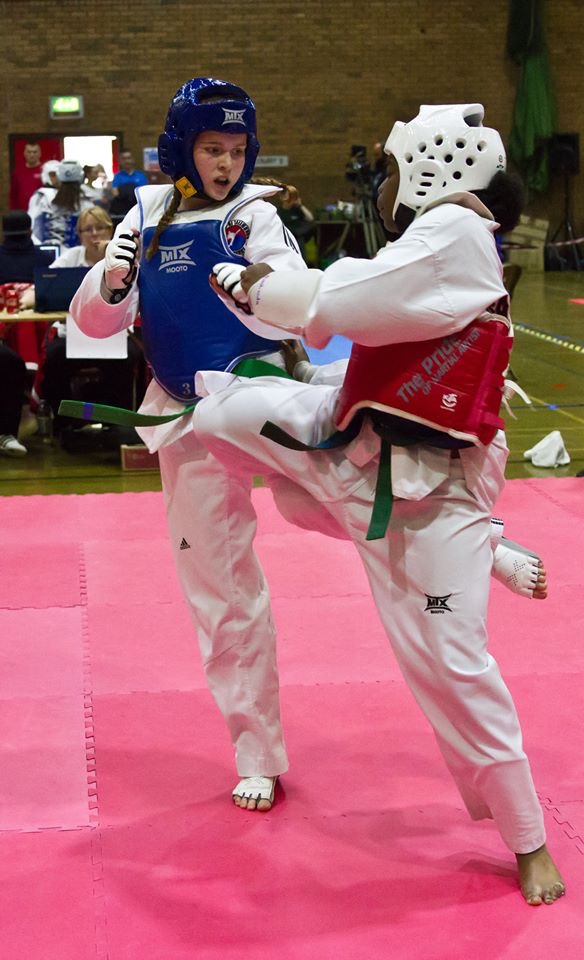 In addition Grace stated, "I really love competing in Taekwondo, it gets me out of the house and is a challenging physical activity!"
All connected with Wallace would like to offer congratulations to the girls' for their achievements in Taekwondo and all the best for their future development in this sport!
Last modified: May 16, 2017