Six Wallace High students accompanied by Miss Brown and Mrs Richardson recently headed off to Liège to complete the last exchange visit of the project; this time it was to our Belgian Erasmus+ partner school.  After a lovely, warm welcome by the pupils and staff at Athénée Léonie de Waha School in Liège, we attended lots of different classes such as French, English Immersion and History; the Wallace group also got to see how the pupils used iPads in their learning environment. We found it extremely interesting to experience life in a Belgian school as well as family life as we stayed with our host partners and their families.  We also had the opportunity to visit the beautiful city of Bruges and the guide we prepared using Adobe Pages on our iPads ultimately won the group prize (lots of amazing Belgian chocolates – délicieux!).
We thoroughly enjoyed being able to practise our French on a daily basis through participating in classroom activities, at home with our host partners and their families and whilst out and about in Liège and Bruges.  We also found it really interesting to see the different way in which our partners are taught and how the students use iPads. We noticed that there was a strong focus on autonomy, with most lessons being focused solely around working in groups and the students using their iPads in a similar way to us to carry out research in class and create presentations. Group work seems the same in all schools as some people slave and some laze!
Overall, we thought that the trip was an amazing experience that taught us a lot about both the French language and Belgian culture and we are very grateful for this opportunity that the Erasmus+ programme offered us.
By- Stephanie Scanlan & Emma McDowell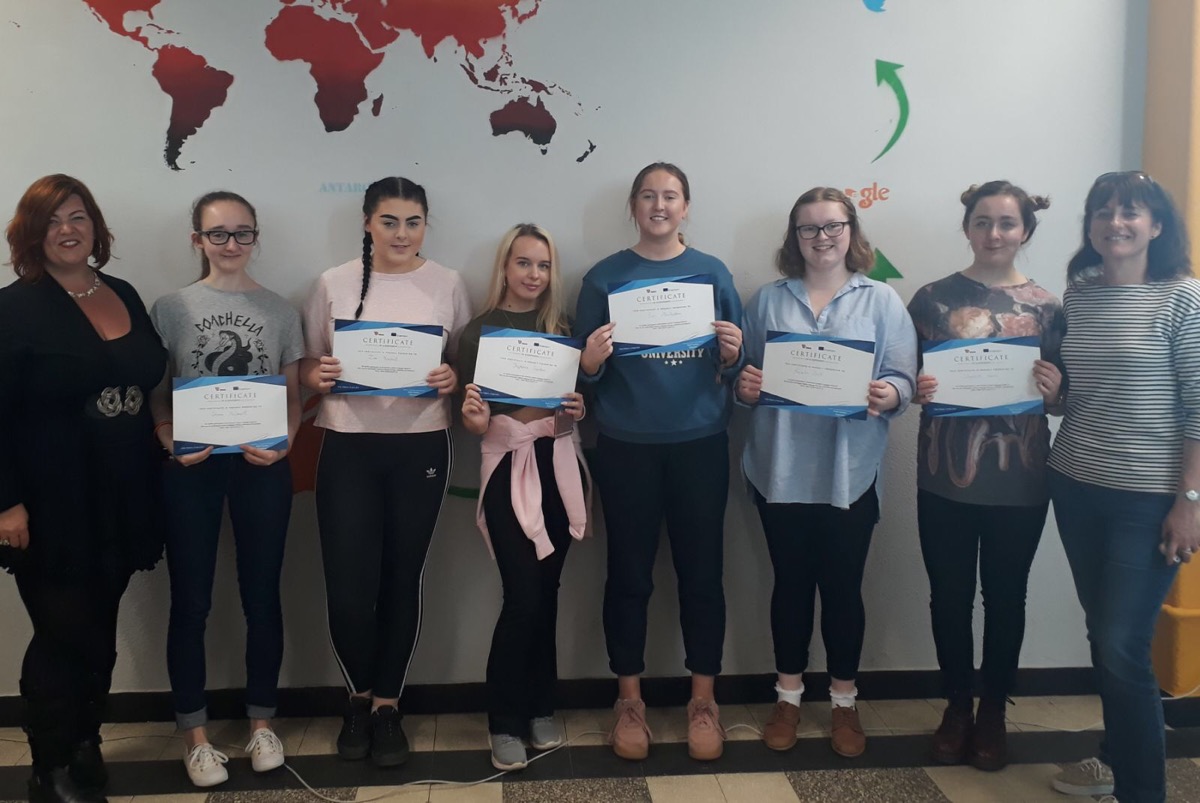 Project coordinator Miss Pamela Brown observed:
"The entire project has been hugely enriching for all the participating schools. We have gained immeasurably from the interactions with teaching colleagues in Europe whilst our students have valued experiencing school life in other contexts. The focus upon iPad technology was central to our project and it has enthused all the participants as we have developed new lessons and projects together. I would like to thank all the pupils and staff involved over the duration of the project. It has been a privilege to be involved."
Last modified: May 17, 2018