The brothers Kamalarajah and a girl with her "head in the clouds"
The Junior Prize Distribution is an eagerly awaited event in the school's calendar and part of its distinctive character comes from the celebration of the success of pupils, both young and former. Following a brief audio-visual presentation entitled Summer Madness (Beyond the Classroom 2018) the Principal, Mrs Deborah O'Hare, offered an informative and wide-ranging account of the school year 2017-18 noting the many and varied opportunities and successes which had characterised the year. Quoting the celebrated child psychologist Jean Piaget who argued:
"The goal of education is not to increase the amount of knowledge but to create the possibilities for a child to invent and discover, to create men and women who are capable of doing new things"
Mrs O'Hare demonstrated how the school's CORE values of commitment, opportunity, respect and excellence find expression in every dimension of the school's life. Junior pupils have travelled across Europe on a wide range of school trips and our First Lego League Team represented Ireland as the top team on the island, at the global championships in Detroit, USA.  Great success was achieved in both local and national competitions by a range of departments including English, Geography, Mathematics and IT. Individual pupils had their moments of fame as Max and Josh Kamaralajah won first place in the YRE Wrigley Litter Less Campaign with their witty and innovative news programme;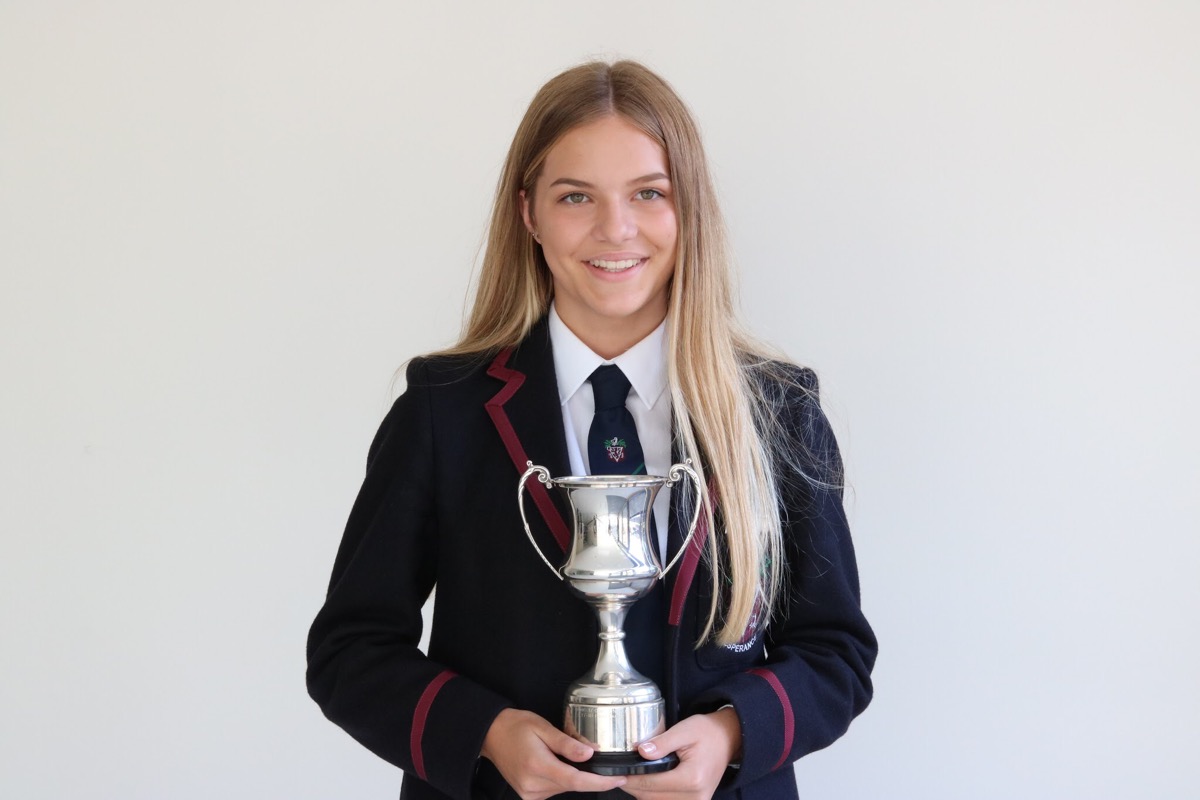 The school's rich musical talent was fully displayed in 2017-2018 culminating in the spectacular open air concert in June in Market Square. Meticulously planned for over a year the event was the school's tribute to its philanthropic founder Sir Richard Wallace in the year of the bicentennial of his birth. Musical talent was also on display at the Prize Distribution and the programme featured Jack Cranston , Hannah Knox and Rebecca Walker singing A Million Dreams, Genevieve Hamilton performed a piece by Matteis Ground "after the Scotch humour" and Year 12 virtuoso Andrew Li performed Prelude in d minor. Opus 24 by Chopin. The energetic jazz musicians added much to the occasion.
Our tradition is to invite one of our past pupils to present the prizes and inspire our present pupils with insights from their adult life. This year's distinguished guest was the Chairperson of our Board of Governors, Mrs Sandra McCabe, the founder and Director of Oasis Travel, described by the principal as "a living embodiment of the school's core values." Mrs McCabe's company is Northern Ireland's largest independent travel company; both she and the company have won countless accolades within the travel industry ranging from customer service excellence to best agency in the United Kingdom. Mrs McCabe is no stranger to far-flung corners of the globe but is also a definite "homebird" living in very close proximity to her former school.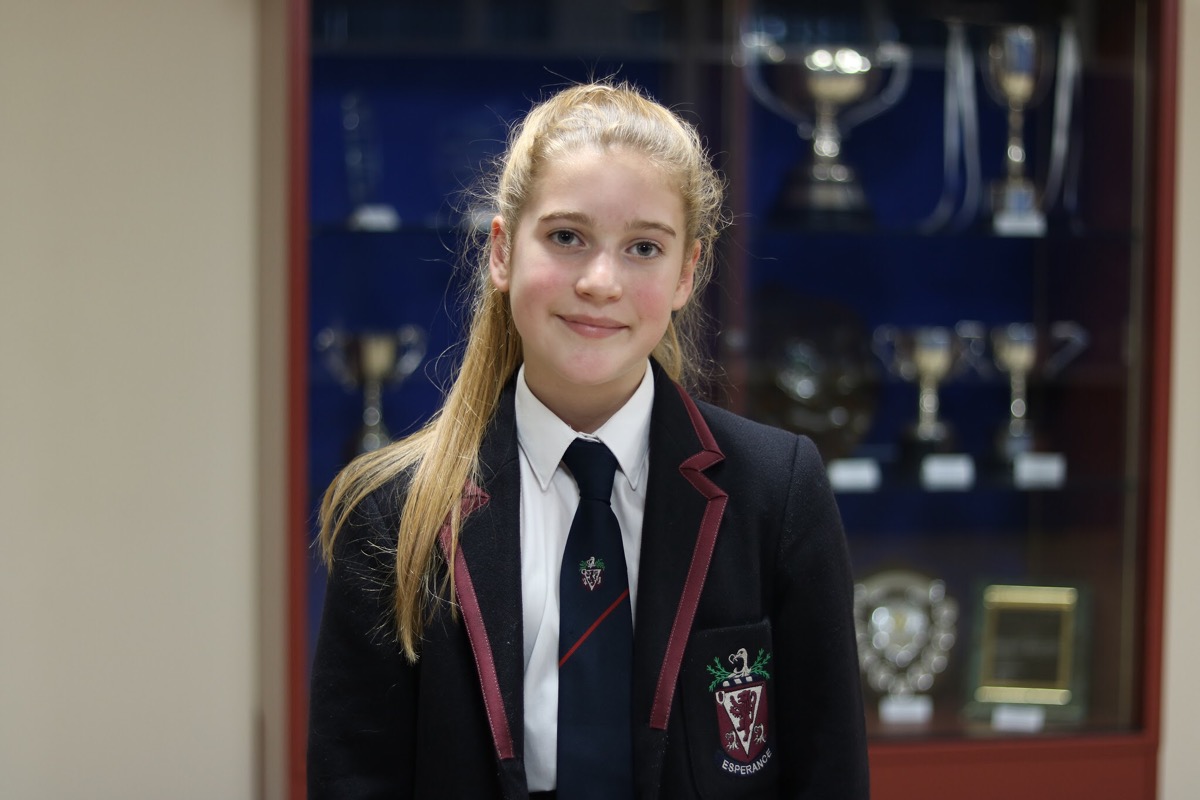 Mrs McCabe's address was as moving as it was inspirational, a poignant blend of personal reminiscence and professional experience. She recalled moving to the grammar school from the Prep Department after passing the 11+ examination and finding herself embarrassed by her young self's career aspirations. As her first form classmates announced their ambitions to be accountants, doctors, lawyers and teachers Mrs McCabe expressed her honest wish to be a travel agent or an air hostess earning herself the disdainful response "so you're just a girl with her head in the clouds." Mrs McCabe's subsequent successes clearly show that her feet have always been firmly on the ground (usually in her trademark high heels!) as the girl who left school on her 16th birthday (without sitting her O levels) has grown a business with a £25,000,000 turnover! By 19 she was the Office Manager for her first employer and by 21 with her father's financial support she had opened her first branch of Oasis Travel.  She credits her father with giving her the invaluable advice "Be good to your staff. They work with you and not for you" and her staff have always been encouraged to be "friendly, helpful and knowledgeable" and willing to go the extra mile for clients. Referring to some of her own early professional skills Mrs McCabe noted her capacity to calculate holiday prices in a fraction of the time anyone else could. It was as she laughingly observed "pre the internet."
Members of the packed Assembly hall were visibly moved as Mrs McCabe recounted both the anxiety attacks she had suffered as a pupil and the impact of the death of her father whilst she was still in her twenties. As part of her grieving process she ordered a £20,000 refit of her Lisburn branch in 1990 and in 1991 the business was awarded the accolade of UK Top travel agency.  In later years Mrs McCabe was to be hailed "Business woman of the Year" and in an era when many independent businesses have floundered Oasis has continued to grow and flourish.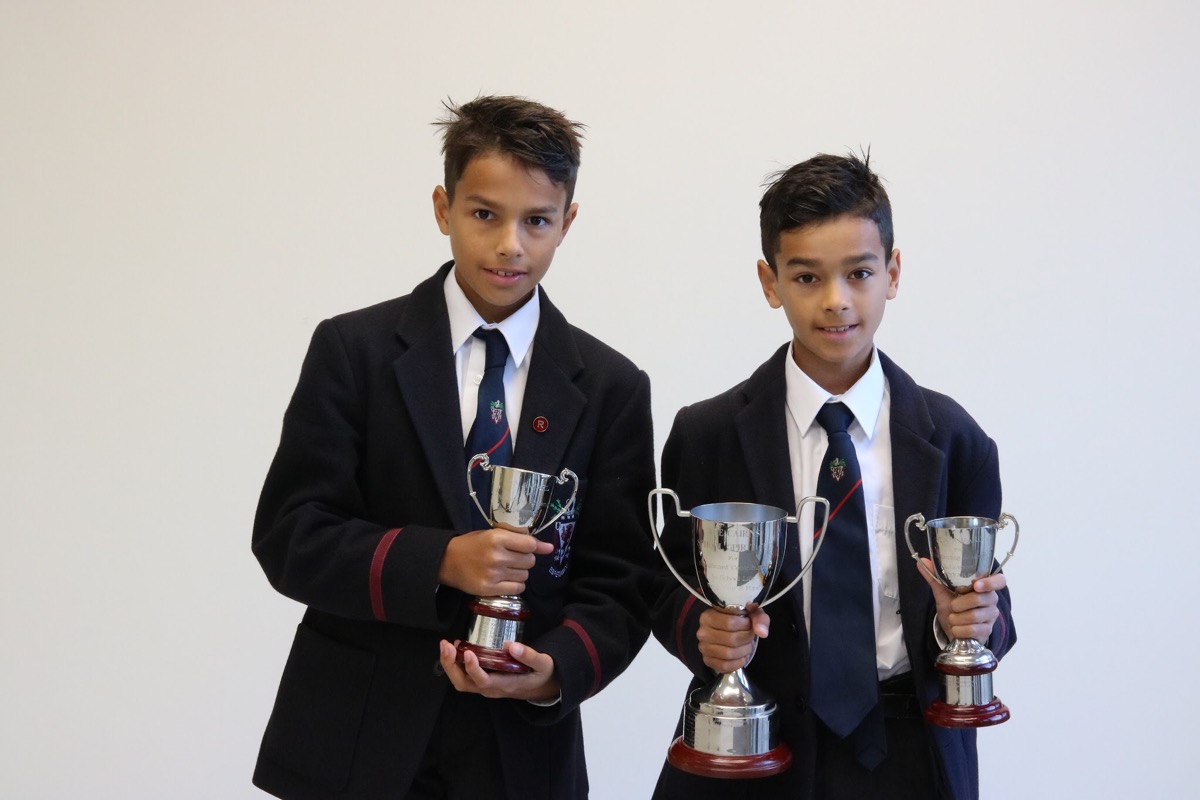 In the tradition of such addresses the Chairperson offered her eager listeners some advice:
"We all have the ability within ourselves to make our dreams come true. Success is not about the biggest house or driving the biggest car. Success is about being happy.  Follow your dreams."
The presentation of prizes followed: Ella McCaffrey, Isla Gibson and Max Kamalarajah took the honours as top students in Year 8; Samia el Dibany, Lydia Watterson and Josh Kamalarajah headed up Year 9 and a trio of girls Rachel McCullagh, Deborah Moore and Becky Earney finished Key Stage 3 in style. Full Attendance Prizes for Attendance in Key Stage 3 were awarded to Jack Clydesdale, Rachel McCullagh, Adam Stafford, Eva Thompson and Samantha Todd. Following a lively vote of thanks from Head Girl Beth Crane and some final warm words of thanks from the Principal to Mrs McCabe, the PTA for sponsoring the event and Senior Teacher Mr J Reid (ably assisted by Miss Coughlan) the audience enjoyed some light refreshments served by the prefect team.
Last modified: October 1, 2018