(This is the first of a series of article Girls & Sport showcasing the achievements of Wallace girls in a range of sporting activities. Paige is travelling to Sweden in early February to compete as Northern Ireland's only female representative in the Golden Girls' International)
Year 9 pupil Paige is only too used to taking a punch as she hopes to win international glory at the Golden Girls' world event and is a current champion for her age and weight bracket. A boxer since the age of nine, Paige currently trains three nights a week at Banbridge Boxing Club under the eyes of former female boxer, Sinead. An average ninety-minute session includes: running, sparring, punch bags, shadow boxing and what sounds excruciating… ninety seconds of stomach punching!
Asked about the "attractions" of getting punched, Paige observed "It's fun" and detailed the benefits of the sport which include excellent fitness levels, lean muscle mass and, in Paige's view, positive mental health benefits. To date her battle scars include a black eye, a broken nose and "being winded a few times" but protective head gear, good hands and fast feet are the way to evade injury.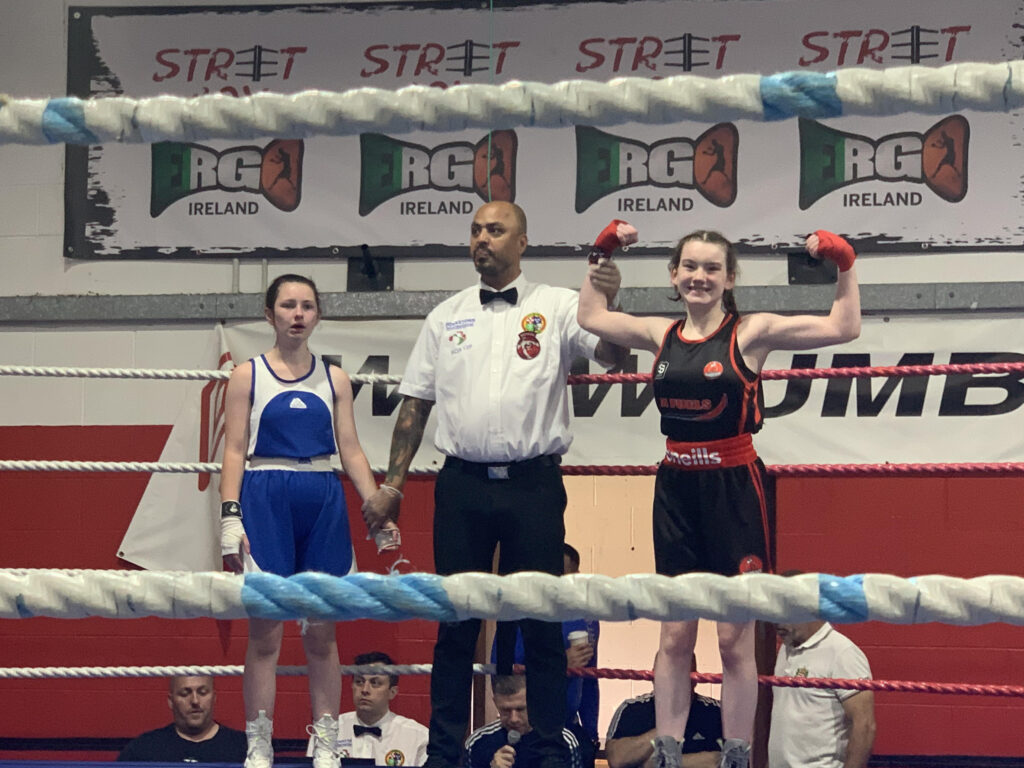 One of the challenges of boxing as a competitive sport is "making the weight" and Paige noted that this requires mental strength and considerable resilience coupled with commitment and dedication. Her favourite post weigh-in treat is a "cheesy chip" as a reward for all the tough preparatory work.
Paige's sporting ambitions are to represent Northern Ireland in the Commonwealth Games and to compete in the Olympics. Her sporting role model is Katie Taylor, the current lightweight world champion who joined the illustrious boxing hall of fame by being one of only eight boxers (male or female) to hold all four major world titles in boxing simultaneously. Katie won an Olympic gold medal in the London Olympics and Paige would aspire to emulate her heroine both in her achievements and her professional status. She hasn't had the good fortune to meet Katie but hopes to be able to see one of her fights.
Sporting achievements by teenagers are matched by parental sacrifice and Paige commented upon how grateful she was to her family: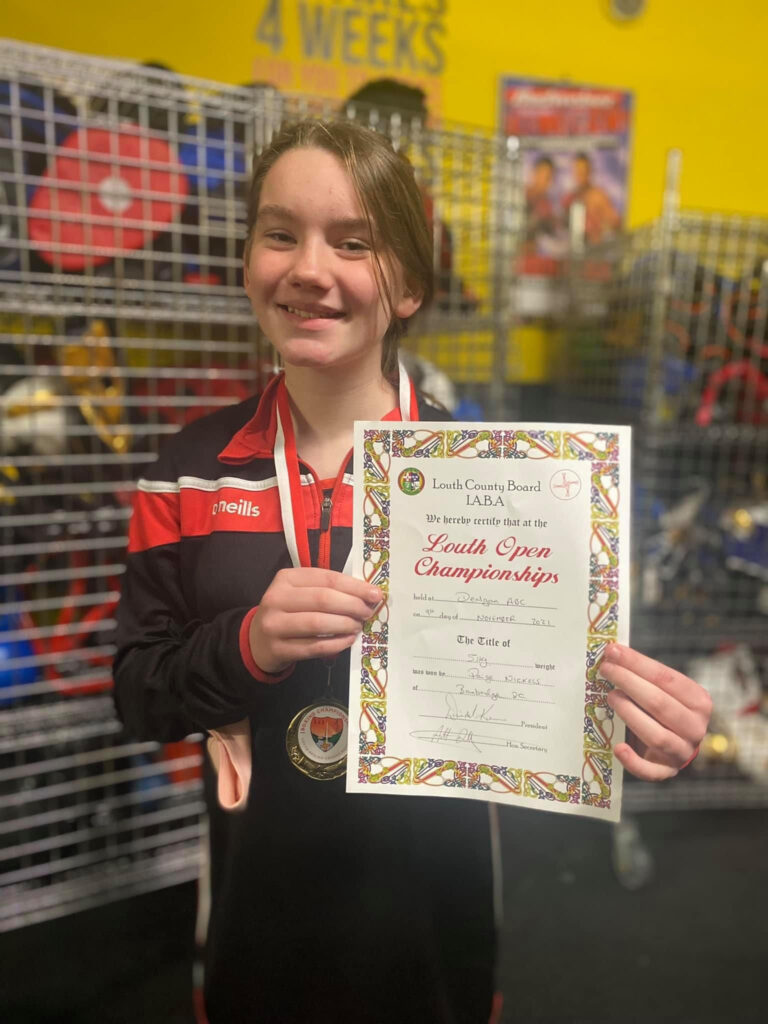 "Boxing involves my whole family. It can cost a lot- my boots are £200 a pair and gloves £160- and it also costs a lot in time as my parents need to drive me to training and travel with me when I'm competing. My whole family is going to Sweden for the tournament. I'm really thankful for all their encouragement and support."
Paige's advice to anyone thinking of trying boxing is:
"Just go for it! Don't be scared of being hit as you'll get used to it. For me the benefits of boxing are huge"
Last modified: February 1, 2023