We were delighted to learn that Year 10 Hannah's story The Yuletide Hunter has been shortlisted in the 13-16 age category of the BBC's annual competition, Two Minute Tales.
Hannah's festive story is currently being turned into an audio piece by the BBC and will be broadcast live on The Lynette Fay Show on Radio Ulster on Wednesday 21st December. It will also be available on the Two Minute Tales website.
Hannah is looking forward to receiving a framed illustration depicting a scene from her Christmas tale and she is in with a chance of being named overall winner in her age category and having her story made into an animation as well!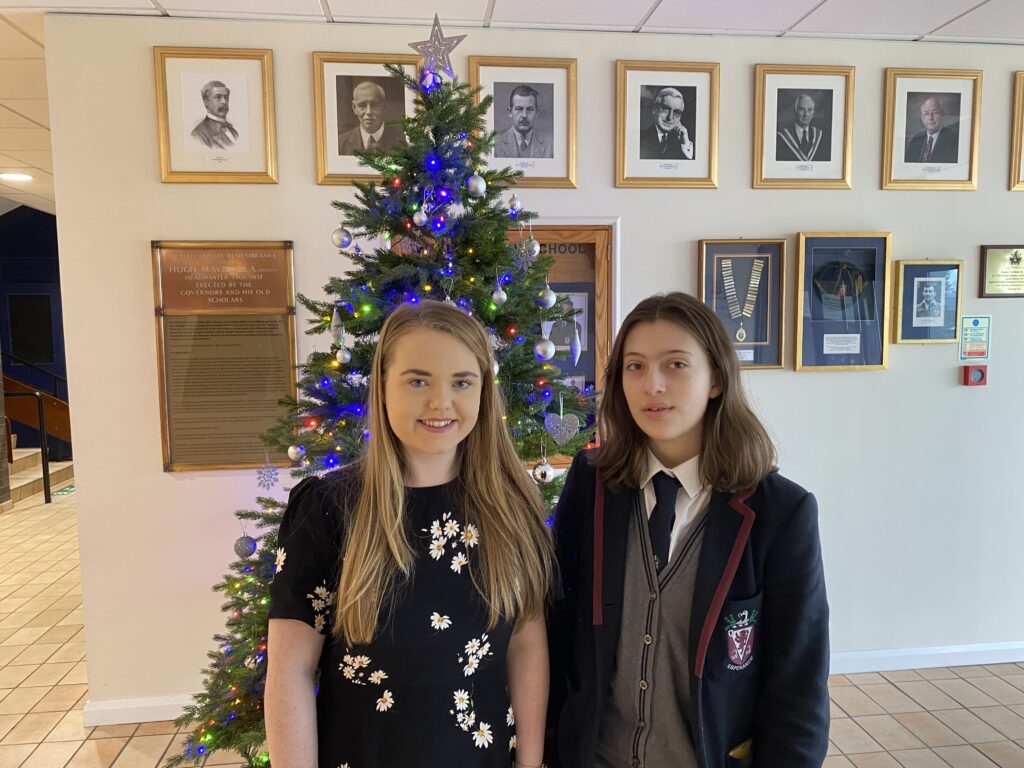 Hannah explained,
"I spent nine years living in Sweden and I used the Swedish winters as an inspiration for my story of reindeer under attack. I would love to pursue a career in scriptwriting and am looking forward to seeing part of my story brought to life by illustrators. I am an avid reader and enjoy exploring how stories come to life on screen!
The overall winner of each age category will be announced live on The Lynette Fay Show on Thursday 22nd December. All at Wallace will definitely be tuning in to Radio Ulster next week to share in Hannah's success!
Head of English, Gillian Weir commented,
"Well done to Hannah – her story is truly moving and inspirational and her talent is clear. Thanks go to Miss McGrath, the teacher in charge of our thriving Creative Writing Club, for encouraging our students in their efforts. She has supported our pupils in becoming reflective and honing their literary techniques. From Drama to Debating, Critical Thinking to Mock Bar Trials, there are many opportunities for our students to flourish here in the English corridors of The Wallace High School."
Links
https://www.bbc.co.uk/programmes/m0009m20
Last modified: December 9, 2022