Wallace High Year 14 students, Jack Campbell and Naomi Davidson,  took part in the UK German Connection scheme, affording them a life-changing opportunity to immerse themselves in German culture for two weeks.
Jack travelled to Thüringen, whilst Naomi's home for the fortnight was Berlin.
Highlights for Naomi included a German cookery class and numerous historical tours whilst Jack thoroughly enjoyed the opportunity to attend Physics classes in his host school.
WHS linguists have a longstanding record of winning places in the prestigious UK scheme.
Assistant Head of Modern Languages, Kerrie Ferguson, was delighted that the A Level students gained so much from the experience,
"Jack and Naomi were wonderful ambassadors for their school and city. They returned with a fantastic insight into German culture and their language skills have improved dramatically. I am delighted that Wallace students so readily take the opportunity to immerse travel and broaden their horizons."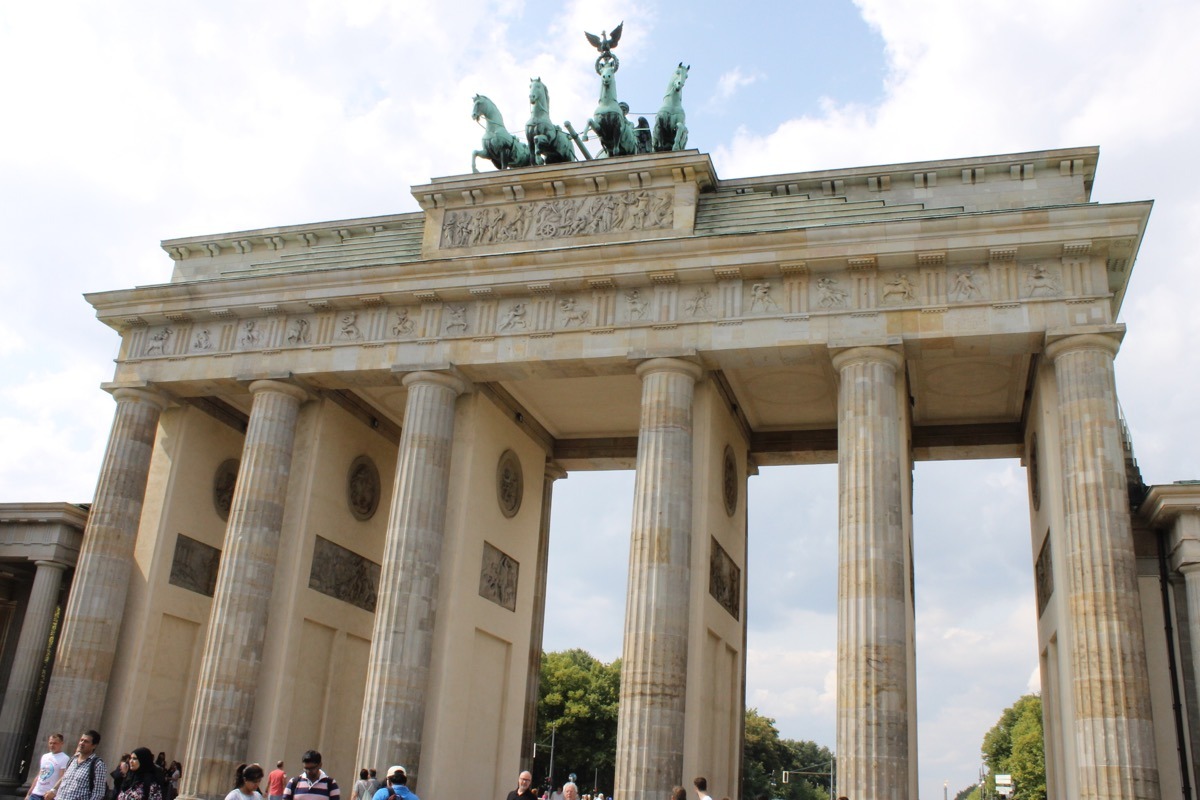 Jack reported:
"Taking part in the UK German Connection Pupil Course this year was without a doubt the best experience of my life. I not only had the chance to significantly improve my German but I have also developed immensely as a person and both my maturity and confidence have undoubtedly improved as a result of this wonderful opportunity. I must admit that I was nervous about staying with a German family and mingling with eleven other students that I had never met before.  However, within a couple of days I felt like I had known my German family and the other participants from all around the UK for a long time.  At the end of the two weeks I was much more confident speaking in German and I have made memories that I will never forget.
 During these 2 weeks at the end of August I stayed with a German family in a small town called Friedrichroda in Thüringen, Germany. It was difficult speaking German at first but as my German parents could not speak any English I had to adapt quite quickly.  My ability to understand and speak German improved significantly as a result. I also gained an insight into school life in Germany as I had to accompany my Gastbruder to his school. There, I had the opportunity to attend Physics and History lessons, obviously conducted in German, which was very interesting!
I especially enjoyed the excursions both with my German Gastfamilie and the German Pupil Course group. I had the privilege of visiting the Nürnbergring and Berlin with my German family and Erfurt, das Lutherhaus and the der Rennsteig with my group and teachers from Perthes Gymnasium. As a result of these excursions I gained a deeper insight into German culture and history which I found very interesting. In addition, my German family taught me how to cook some traditional Thüringer dishes, for example, Rinderrouladen, Klöse and Schweineschnitzel! I also learned how to bake Schwarzwälder Kirschtorte, lecker!My best memory would have to be the night my German family took me to a local restaurant in a Trabant from the former GDR, that is something that I will never forget.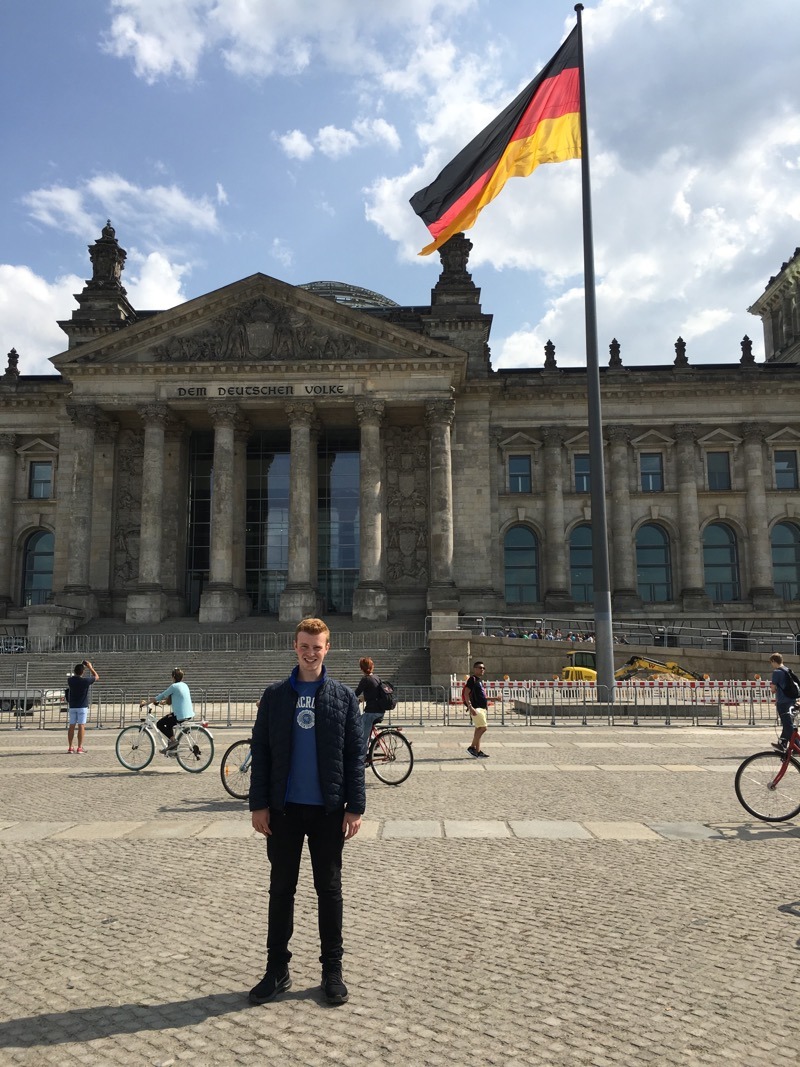 I hope to return to Germany soon to improve my German further and I would fully encourage German students in Years 11 and 13 to take part in the UK German Connection pupil courses in the future. I know for sure that my level of German would not be as good had I not had this wonderful opportunity.
 Die beste Zeit meines Lebens!"
Naomi also wrote a report stating:
"At the end of August 2018, I took part inone of the UK German Connection's Pupil coursesand I spent two weeks living with a German family and attending school in Berlin. Prior to my trip I understandably quite nervous, but there was absolutely no need as my "Gastbruder", Johann, his family, and all the other participants from all around the UK were really lovely  and we all got on fantastically.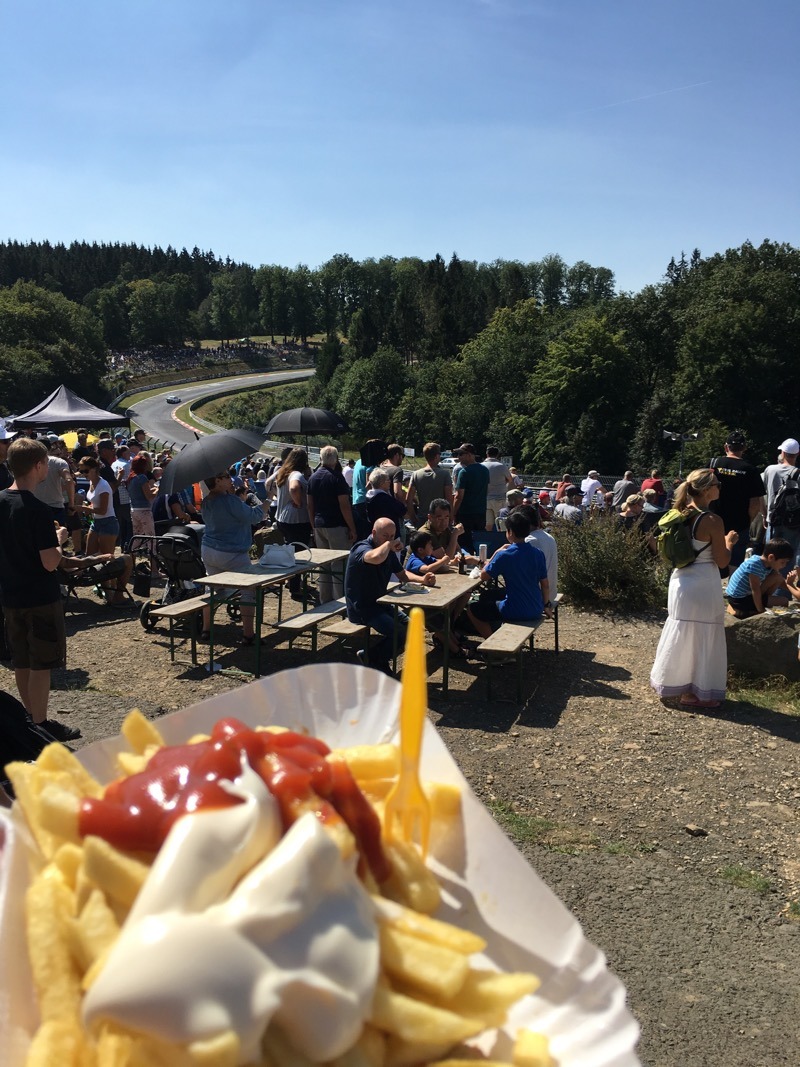 I had never had the chance to do anything like this before, but it was an amazing experience. My German skills, including understanding, listening and speaking, have all improved vastly and I am very grateful for this opportunity. Being thrown head-first into an environment where everything is German was daunting at first, but I was made to feel so welcome by my "Gastfamilie" which made everything so much easier.
During the programme, we were extremely busy! On the first day, we were given a tour of Berlin by a teacher from the Rückert Gymnasium. We also travelled to Potsdam where we completed a scavenger hunt in teams, which definitely helped us bond as a group. Food wise, we attended a cooking class where we made Berliner Buletten, Kartoffelsalat and Streuselkuchen, as well as tasting typical German street food like Brezeln, Currywurst and Döner. With my host, I visited the Olympiastadion, the Berlin Dungeons and also a production of "Verlorene Liebesmühe!" by the Shakespeare Company Berlin.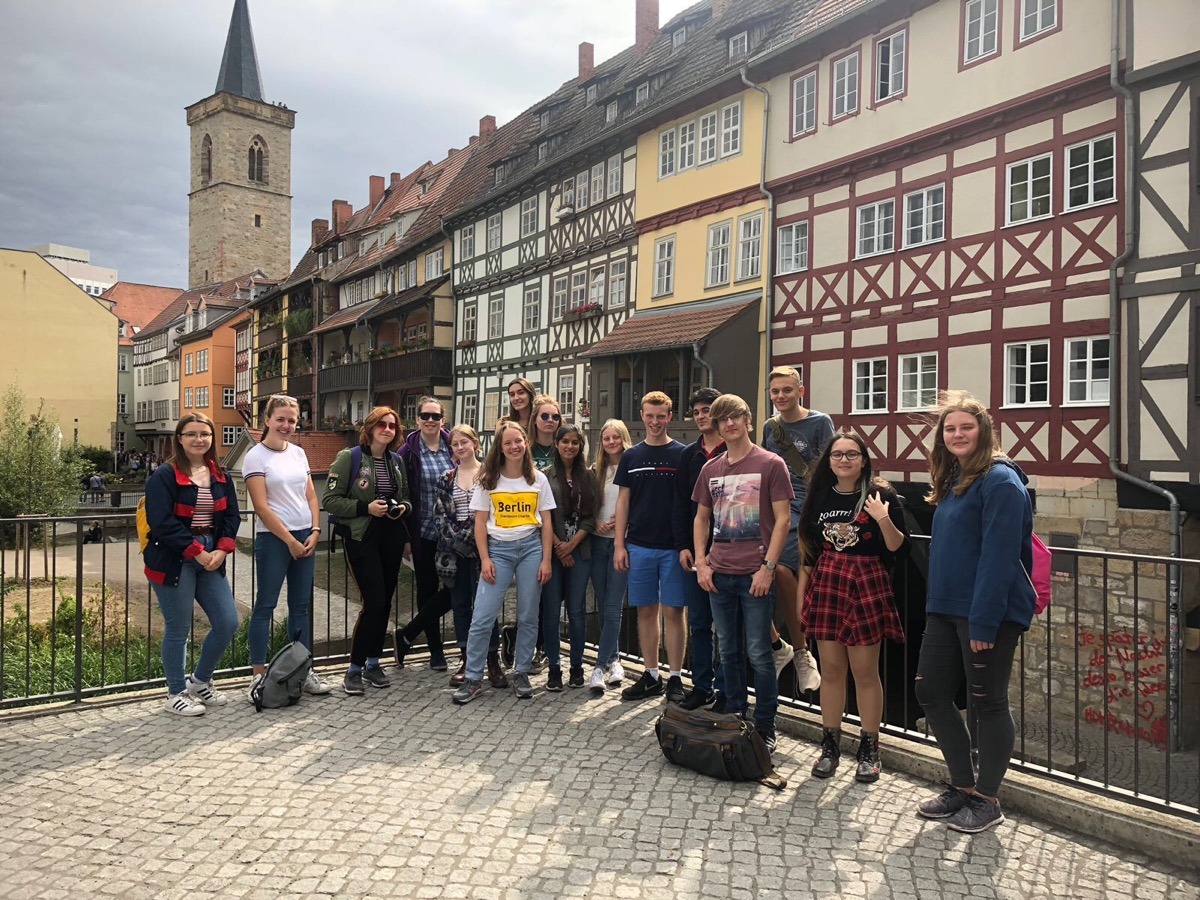 In school, I had the opportunity to attend some German and English lessons, which was really interesting! It was fascinating to see how the lessons in German schools differ from our own lessons, and how German school is in general. For example, there is no uniform, there are breaks between each lesson and, depending on the state, school can start as early as 8 o'clock. We also took a P7 class for P.E, and it was great to interact with younger kids, whose English was nearly as good as our German!
 I am still in touch with both my "Gastbruder" and the other UK participants and I know I have made friendships for life through this programme. I also know that I have greatly developed my language skills and I have gained a great insight into German culture and history. I cannot wait to return to Germany, as part of my studies or simply for a holiday. I would thoroughly recommend the UK German Connection pupil courses. 
Eine unvergessliche Zeit!"
Last modified: December 6, 2018