On Saturday 18th May a group of Wallace High School Athletes competed at the Ulster Schools' Athletics Finals, having qualified from the District Finals earlier in the month. The standard was very high as always. This event is the key competition for the cream of Ulster athletic talent and a gold or silver medal guarantees qualification to the Irish Schools' Finals in Tullamore, Co. Offaly.
The following athletes were competing for Wallace High School.
Year 8 (Minis)
Ceoladh Crozier. 100m, Long Jump and 4 X100m relay
Anna Girvan. 4 X100m relay
Ella Hinds 4 X100m relay
Emily Moorhead 4 X100m relay
Year 9 & 10 (Minors & Juniors)
Anna Hedley 1500m
Sean McLoughlin Long Jump
Catherine Hempton 100m, 200m and 4 X100m relay
Amy Kirkpatrick 4 X100m relay
Katie Martin 4 X100m relay
Katie Sandford 4 X100m relay
Tillie Irvine Shot
Years 11-14 (Inter and Senior)
Victoria Lightbody 800m
Tabitha Hendrick High Jump
Anna Duncan Javelin
Jamie McNeight 100m and High Jump
Ben Carson Shot
A number of other athletes who have enjoyed Ulster and Irish successes in previous seasons also qualified to compete this year but, unfortunately, were forced to withdraw given the timing of external exams; these included Rebecca Wallace, Michael Waite, Finn Rankin and Caetano Thompson.
The Ulster Finals measures individual success and collates points from those individual places achieved by each school to award Team or School success. This year, the year 8 girls' team finished 2nd overall with a significant contribution coming from Ceoladh Crozier achieving bronze in both 100m and Long Jump events. The relay team ran a very strong race and were just edged out to 4th place in their final. This year 8 team will now compete at the Ulster Schools' Year 8 Athletics Finals in June.
The junior relay team, who had competed at the Irish Finals last year, had a very tight finish in their race and was awarded 5th place. Although disappointed, the margin between 1st and 5th place was only 1.6 seconds so this cohort of athletes will certainly be in the mix again next season.
Year 11 pupil Victoria Lightbody has been in record breaking form lately. She is the current English 800m outdoor athletics champion and recently ran an exceptionally fast 800m indoors in a time of 2:13.01 at the Irish Indoor Athletics Championships. This secured her the gold medal and the Irish Under 16 title and set a new championship record in the process. The previous record had been held for 17 years and Victoria managed to shave over 1.5 seconds from it. Going into the Ulster Schools' Finals, Victoria looked confident and healthy; she cruised to another title in a time of 2.14.11. She has been unbeaten at this event at District and Ulster Level since she started competing. She now goes to the Irish Schools' Finals in Tullamore on 1st June.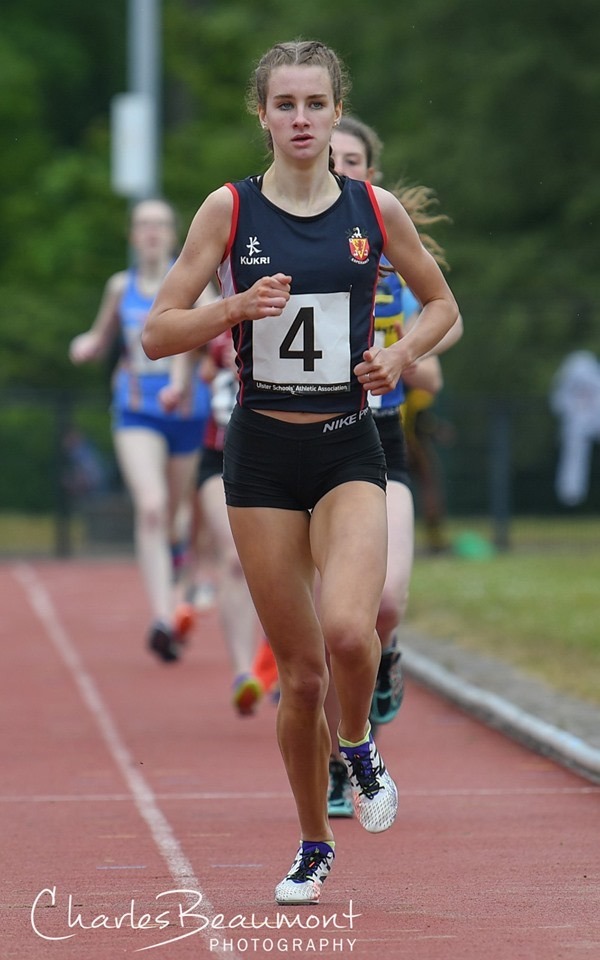 The only other qualifier to the Irish Schools' final this year was senior athlete Jamie McNeight, who won gold in the High Jump event with a jump of 1.74m. Jamie has been consistent throughout his athletics career in Wallace competing in 100m and high jump and it is testament to his perseverance that he has now achieved a top podium finish and qualification to the National Schools' Finals.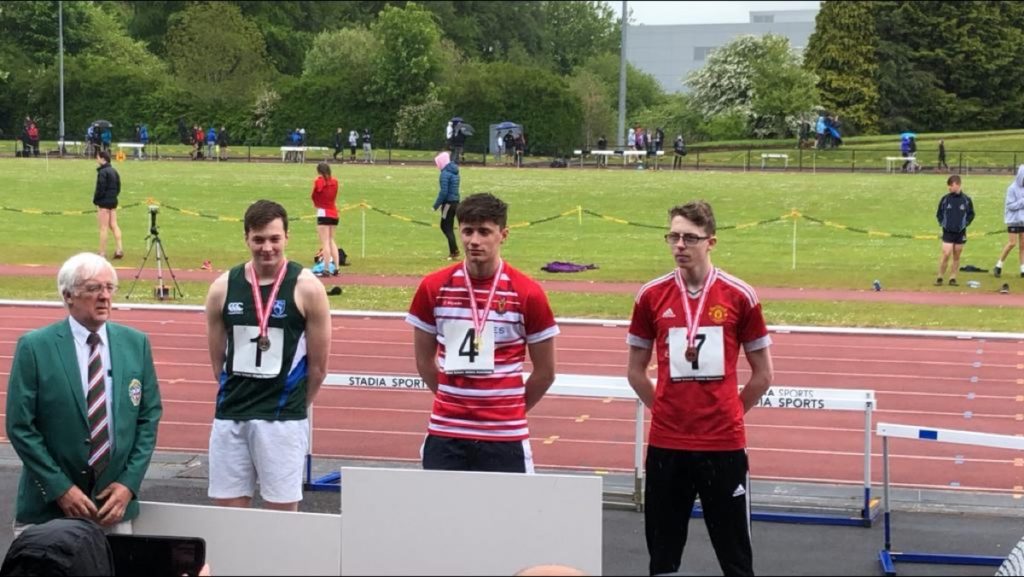 We wish both Victoria and Jamie every success for their events at Tullamore on Saturday 1st June.
Last modified: May 24, 2019