All roads led to Balmoral Park on Saturday 13th May 2017 for the inaugural All-Ireland Inter-Schools Show-jumping Final! This was held in the main international arena at The Balmoral Show, also in its first year of running on a Saturday. Six teams from Northern Ireland and six teams from The Republic of Ireland had competed at numerous events around the country in order to book their qualifying spot for Balmoral. Superbly Wallace had qualified early in November 2016 and sent four riders and their mounts to this prestigious competition.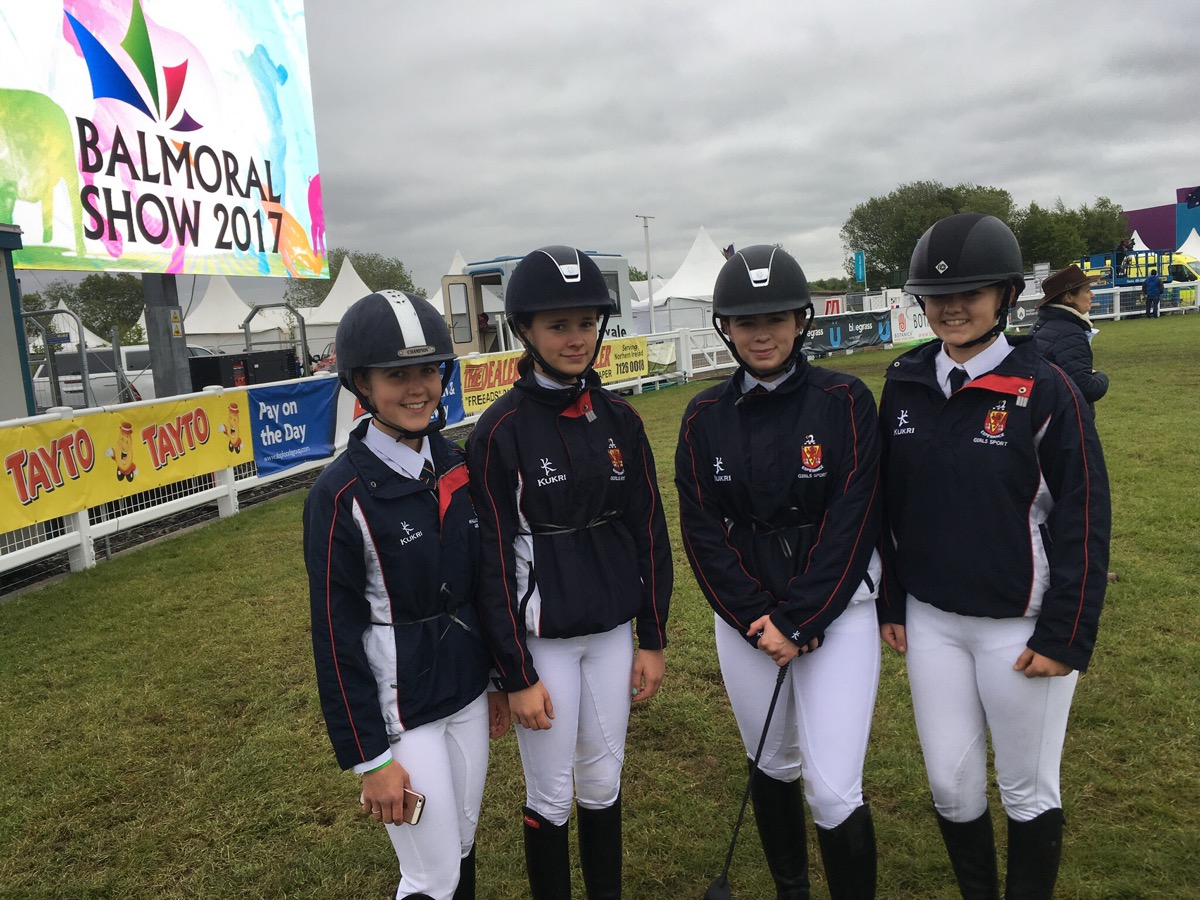 The format of the competition means that four riders compete with the best three results contributing to the final team score. Anna Brown (Year 11) on 'Canadian Express' jumped two fantastic clear rounds to keep Wallace in contention from the outset. This was followed by another superb double clear performance from Beth Taylor (Year 13) on her horse 'Lockstown Luvli'. Rachel Patterson (Year 11), and her young horse 'Ballyrobin Black Phantom' jumped a beautiful first clear round and she was unlucky to have four faults in the second round. Unfortunately for the youngest member of the team, Laura Brown (Year 9), the atmosphere of the Balmoral arena proved too frightening for her pony and the decision was made, for safety, that Laura would not jump. This meant Wallace finished on a very credible four faults resulting in 7th place overall. Prizes were awarded to all teams and it was quite a spectacular sight to see nearly fifty horses and riders gallop for a lap of honour in the main international arena.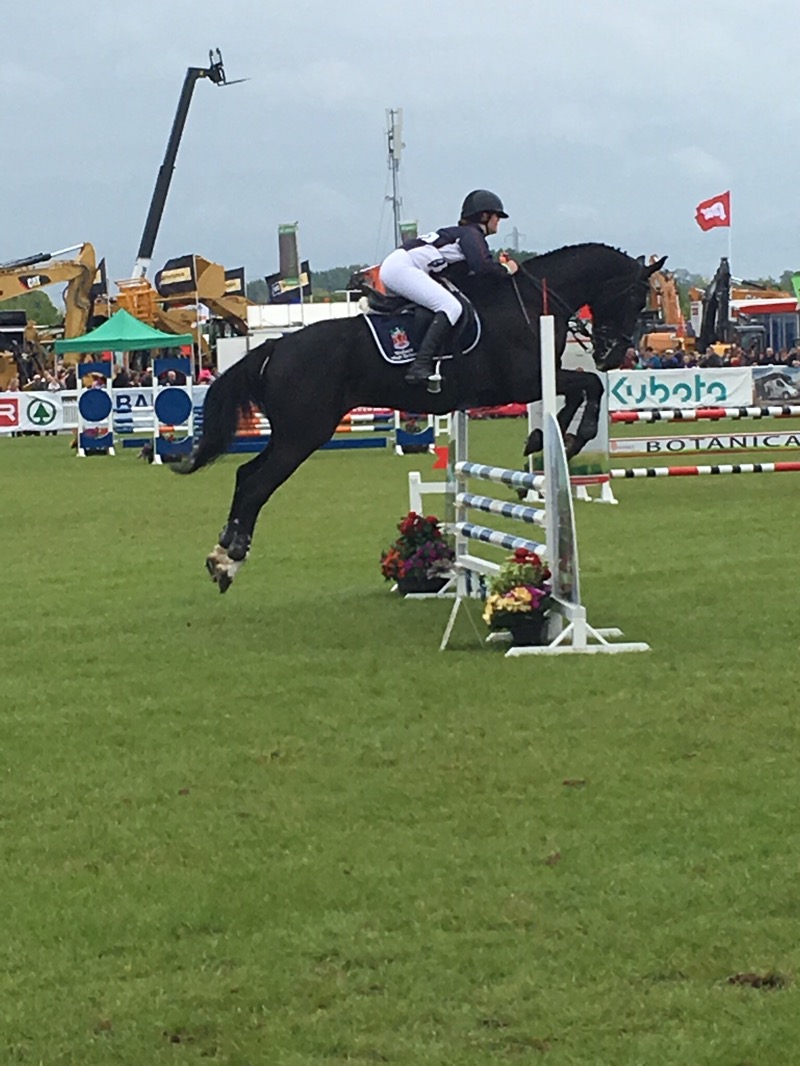 Sincere thanks must go to Mrs Christina Brown for her excellent work as Chef d'Equipe for the day and organising the very smart Wallace High School saddle cloths to ensure the team were turned out to perfection on the day!
It is safe to say all members of the team are now looking forward for the chance to qualify once again for this highly enjoyable competition in May 2018!
Last modified: May 18, 2017