The European Day of Languages (EDL) has become a key event in the Wallace calendar.  On 26 September each year, we celebrate the range and diversity of languages spoken throughout Europe by celebrating the languages spoken in school.
Learning a language not only allows you to talk with people from other countries in their own language, it's also an introduction to different cultures, different ideas and opens a world of opportunities. This annual event is jointly organised by the Council of Europe and the European Commission.
Table of Contents
The students at Wallace High School celebrated European Day of Languages 2023 in style, with a whole week of activities. These included the inaugural Wallace World Cup, an EDL bake off, fun class-based tasks, a special breakfast and much, much more!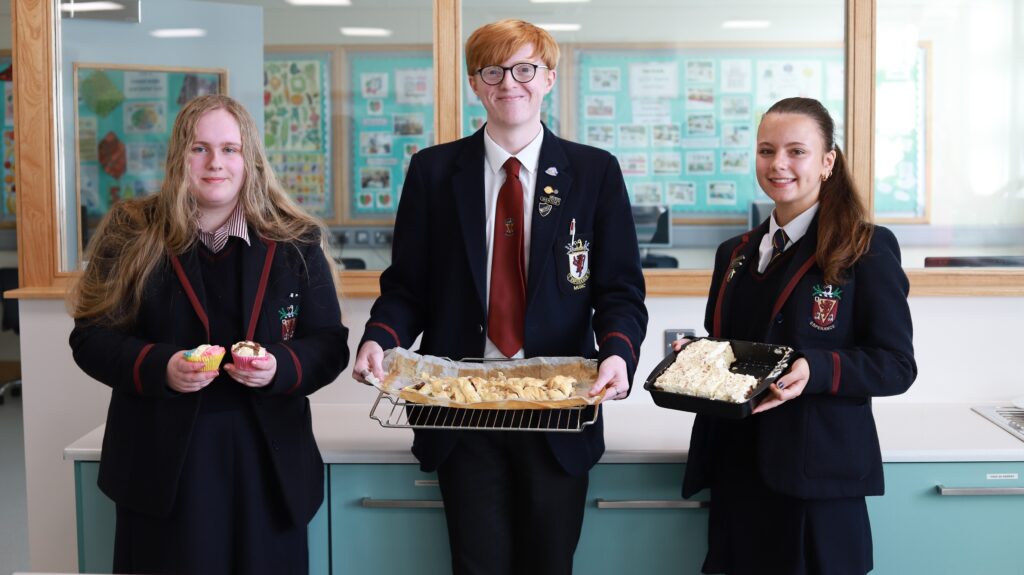 Year 8 students were invited to a French breakfast where they had great fun enjoying croissants and jus de pomme. These also took part in French spot quizzes and our French photobooth! This is a very joyful event and is another opportunity for our newest members of the Wallace community to engage with each other outside of the classroom. The Year 8 are enjoying their immersion into French and there are many future linguists amongst this year's cohort.
European Day of Languages
The Year 9 and 10 students enjoyed an artistic style of EDL celebrations, learning about the German tradition of Schultüte, Picasso and cubism, before taking on the challenge of creating their own cones and Picasso style portraits respectively. 
There are some very talented artists in these year groups. In Year 9 and 10 our students study German or Spanish alongside French. This is a provides them with a great opportunity to explore a range of languages for them to study at GCSE.
Our Year 11 students took part in a Sign Language lesson, incorporating the difficult skill of using actions to communicate with others and not just our words. They can now confidently carry out an introductory conversation and introduce themselves. We hope this will encourage them to continue with developing their sign language skills, in conjunction with their classroom studies.
Gallery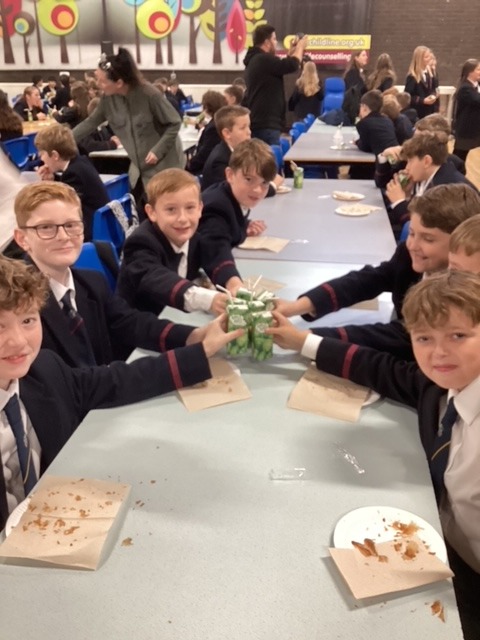 Our talented A-Level students showed off their culinary skills through our EDL Bake-off. Our Year 13 and 14 linguists baked typical French, German, and Spanish treats and were judged by our Modern Language Assistants. The standard was very high, making judging very difficult. After much tasting of these delicious treats, the sugar filled judges awarded the spoils of victory to Aimee Birrell, Erin Moffett and Nick Falconer.
The event that caused the greatest excitement was the inaugural Year 12 Wallace World Cup. GCSE Language and LTT classes battled it out on the pitches under the watchful eye of our referee, Mr McCallum. 
The competition lasted all week and grew large crowds who cheered and jeered in equal measure. Matches were tightly contested, with some superb football skills on show. It was a tense final between Spain and Germany with, Jay Greer scoring two goals and winning the Cup for Spain, much to the delight of Mrs Schumann's Spanish class!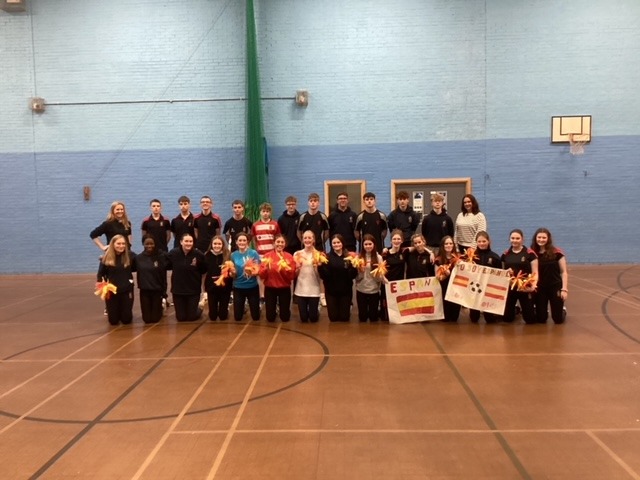 Head of Modern Languages, Mrs Schumann, was delighted with yet another successful celebration of European Day of Languages, remarking:
"The aim of European Day of languages is to celebrate Europe's rich linguistic and cultural diversity and to give our students the opportunity to take part in activities that highlight not only the cultural benefits to language learning, but also the personal and professional benefits. A big thank you is due to my colleagues for organising and facilitating these wonderful events for EDL. Students and staff thoroughly enjoyed the events on offer, and we are already looking forward to European Day 2024!".
Last modified: October 16, 2023