Sport has the power to change lives, produce inspiring role models and teach valuable lessons of teamwork, self-reliance, resilience, discipline and confidence. Recent reports have shown that girls who participate in regular sport at school are three times more likely to be very interested in and continue to participate in sport throughout their lives. (source: Women in Sport Report)
Wallace High School has a proud sporting tradition and is committed to providing a wide range of opportunities for all pupils. As the 2022-23 school year draws to a close, we want to celebrate the remarkable achievements and potential of some of our Wallace girls.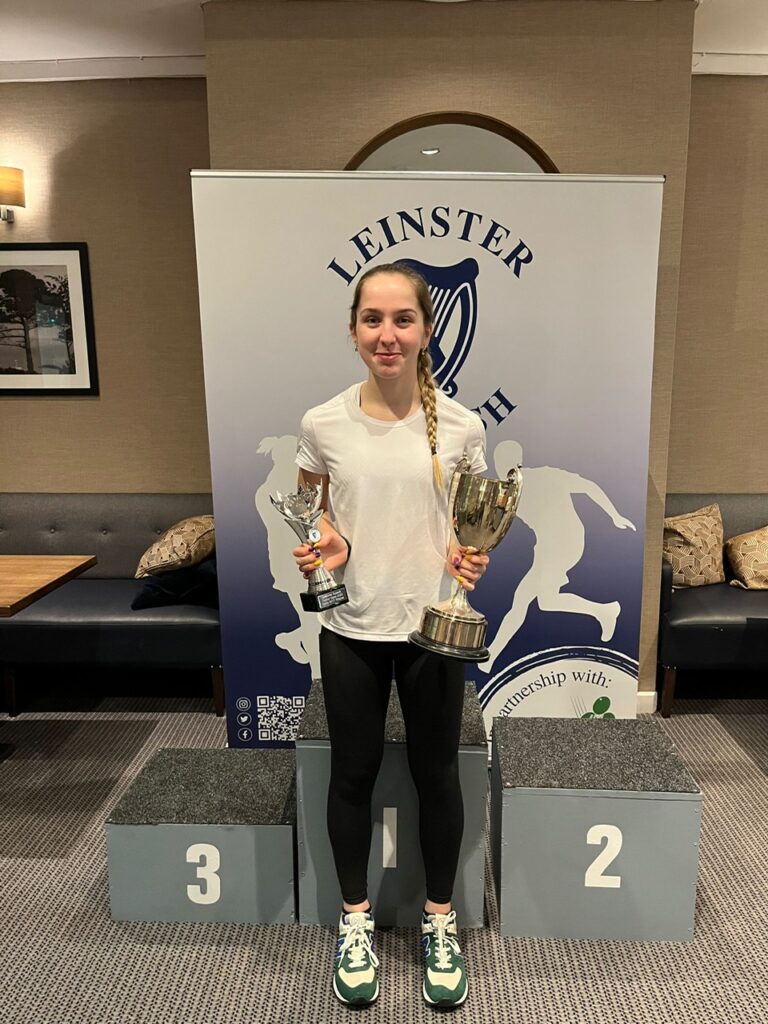 Netball
What a season the netball squads had! Unprecedented success having 5 teams reach the Northern Ireland Finals, with four winning to become Northern Ireland Cup Champions. A proud day for the coaches and parents of the Minor A, Minor B, Intermediate A, Intermediate B and Senior A teams. However, these squads reflect just under 50% of the players in Wallace's netball club; 125 girls in the school turn up weekly to play. On the representative front, Tillie Irvine was selected to the long squad for Northern Ireland U21 netball; Freya Huddleson, Alex Hedley, Lillie Beattie, Ella Thorn, Laney Sullivan and Jessica McCullough made the U 15 Netball Regional Development Academy.
Hockey
With 5 senior hockey teams, 4 junior hockey teams and 4 Year 8 teams, the hockey calendar is busy from September to March. Players compete in performance and development pathways with most teams playing weekly fixtures. This was the year of penalty runs- with every team in a cup competition having to go to penalty runs to decide the outcome. The 1st, 3rd and 4th XI squads all reached quarter-finals of their cup competitions but lost out on penalty runs to their respective opponents.
Two teams reached finals' week; the Under 14A squad losing to Banbridge Academy in the Junior Cup and the 2nd XI defeating Ballymena Academy to win the 2nd XI shield.
At representative level, Charlie Bowman played Ulster and Irish U 18 and will be competing for Ireland at the European Championships over the summer.
Lara Wilson and Lucy McCaffrey have been selected for the Ulster U 16 squad training towards the Autumn inter- pros and the following players were involved in Ulster Hockey's Under 15 Talent Development Programme.
Victoria Eames
Alex Hedley
Sophie Stevenson
Heidi Lockhart
Iona Kingston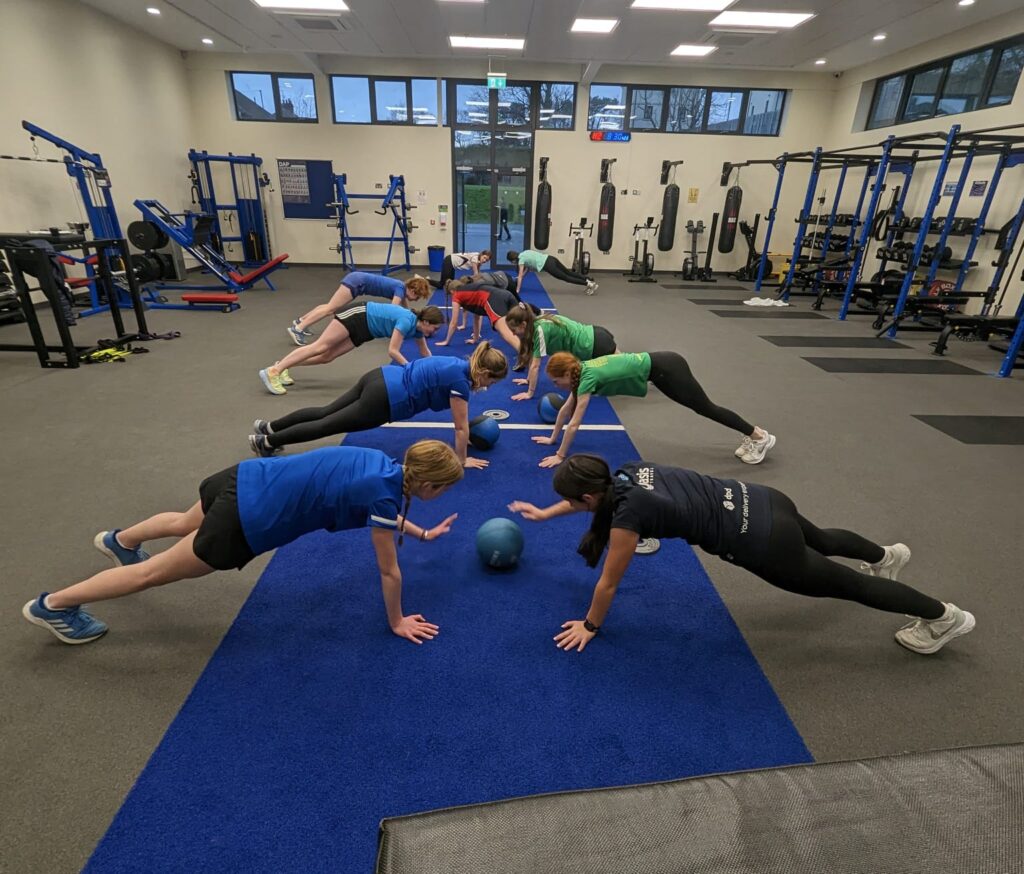 Athletics and Cross Country
In January our inter girls' cross country team claimed team gold and individual gold at the Ulster Cross Country finals at Mallusk. Grace Bennett steered the team home winning the inter girls' race and paving the way for top finishes from Lily Rimmer, Georgia Kidd and Victoria Eames.
In the final term, our Year 8 girls claimed team silver at the Ulster Schools' Track and Field Finals, with star performances from: Liv Douglas winning gold in the high jump and silver in the 800m; Esther Nase winning gold in the shot and Lena Todd finishing 4th in the 100m final. Our Senior Athletics Captain, Cathy Hempton, finished 2nd in the 100m and 200m at Ulster level and qualified for the All-Ireland Schools' finals. Here she matched her Personal Best times to claim 4th in the 100m and 5th in the 200m at Irish Level! In other age categories, Lily Rimmer, Grace Bennett, Charlotte Duncan, Abigail McCleary, Lara Wilson, Alex Hedley and Lillie Beattie all qualified to the Ulster finals by virtue of a podium finish at the district championships.
Tennis
The Junior Girls' team reached the semi-final of the junior shield, losing to Larne Grammar School; Phoebe Lucas, Alana Best, Tara Beggs, Anna Millar and Lexi Malcolm- McClure played consistently every week.
Cricket
Wallace achieved an unprecedented season for the girls on the cricket field with the following victories:
U15 team : Holywood CC Tournament Winners
U14 team : NCU Super 8 Winners
U13 Team : Holywood CC Tournament Winners, NCU Super 8 winners
U12 Team : NCU Super 8 Winners
NCU representatives as follows:
Sophie Orr
Katie Hunter
Ella Hinds
Lara Wilson
Amelia Hughes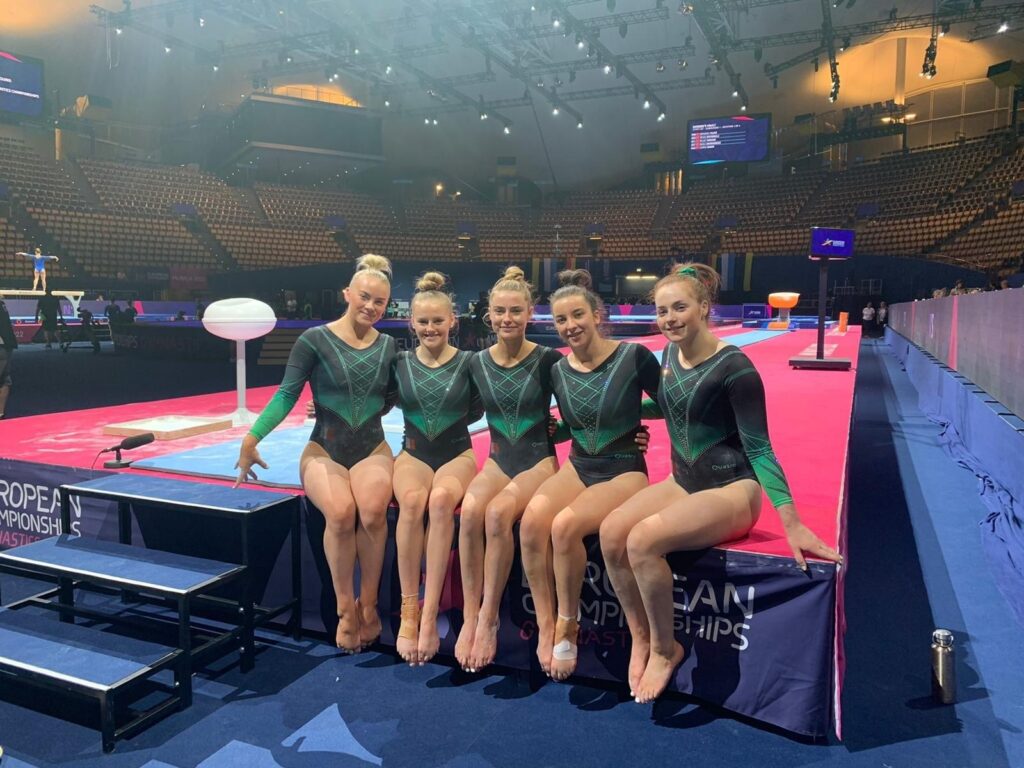 Individual sporting stars
Amy Stewart Taekwondo
Amy competed at the British Nationals in Birmingham this year, where she won two golds and a bronze medal, making her British Freestyle champion for the fourth time. In March she travelled to Harrogate to compete at the Mayor's Cup, coming home with an impressive two golds and one silver medal. Amy is the only youth athlete from Northern Ireland to have competed at the European Championships for Team GB.
Lydia McQuillan Squash
Lydia competed at the European Squash Championships in Prague in May with the Irish U 17 squash team. Lydia has progressed from being ranked 4th to 1st at U 17 level in Ireland.
Paige Nickels Boxing
Paige competed for Northern Ireland in the Golden Girls' International Boxing tournament in Sweden in February.
Caoimhe Crozier Equestrian
Caoimhe achieved a team bronze for Ireland in the European Eventing championships in Poland in 2021 and has teamed up with her new horse to compete at the Somerford Park International event as an individual, representing Ireland.
Emily Moorehead Gymnastics
Emily competed for the Irish senior gymnastics team at the European championships in Munich at the start of the 2022-23 school year.
Ellie Mae Dickson Football
Ellie Mae represented Northern Ireland in the UEFA European Women's U19 Championships in April 2023.
We are delighted to celebrate these successes and we hope they inspire our new Year 8 girls to get involved with sport at Wallace. Our thanks are due to all the staff and coaches who coach, inspire and support both teams and individuals.
Last modified: June 29, 2023