This week we have had the great pleasure of getting to know Mrs Karolina Nováková, a teacher from the Czech Republic who has been observing life in Wallace as part of a State funded professional development programme. She has spent her time visiting English, Drama, Music and Modern Languages lessons as well as various choir rehearsals, Drama Club and a very inspiring Main Assembly led by the WHS student-led Well-being Committee.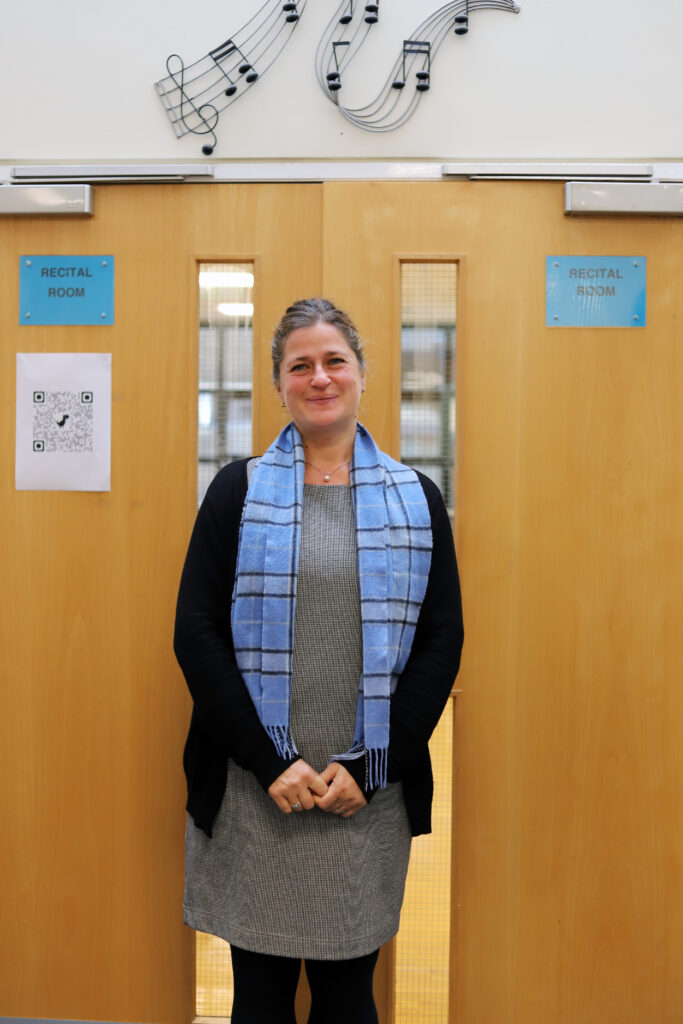 We asked her for some thoughts about her first visit to Northern Ireland:
1. What were your first impressions of Northern Ireland and Wallace High School?
"Rainy weather and seagulls in the school car park. A huge school with friendly staff who
gave me a warm welcome – from the ladies at reception to the school teachers."
2. What were you hoping to learn from your visit? Did you achieve this?
"I was hoping to enlarge and enrich my knowledge of the British education system and to find
out what Northern Ireland and its inhabitants are like. I was also hoping to get some new
inspiration for my teaching and to develop my knowledge of the English language. I have
learned lots of new things and am definitely very happy that I decided to come to Wallace".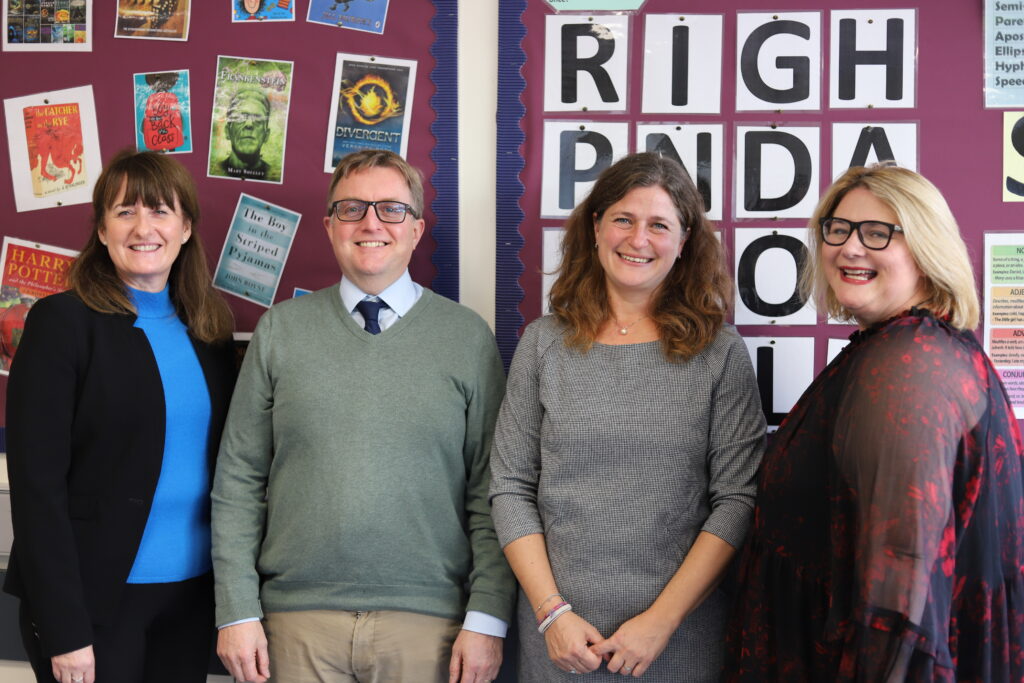 3. What are the main differences you have noticed between your school in Prague and Wallace?
"There are lots of differences; firstly, your school day is very different. Our school in Prague
starts at 8am and our periods last 45 minutes with a 5 or 10 minute break in between each.
We do not have assemblies the way you do or classroom registration – the closest thing we
have to compare is what we call 'School Parliament' which takes place once a month. The
next big difference is that we don't have school uniform; I really like the Wallace uniform –
everyone looks so neat and you look happy to belong to a big family. Also, your school is so
well equipped with musical instruments and technology (we do not use iPads in our school) –
you are very lucky! Another difference I have noticed is the way your teachers work together
to produce learning resources – I love this idea of sharing teaching materials. I also love the
idea of having a common staff room (we don't have that in my school). I feel a sense of
everyone having a common aim in Wallace and I miss this in my school; the mood in your
school is very positive. Finally I think that the pupils behave very well and seem to be happy
at this school".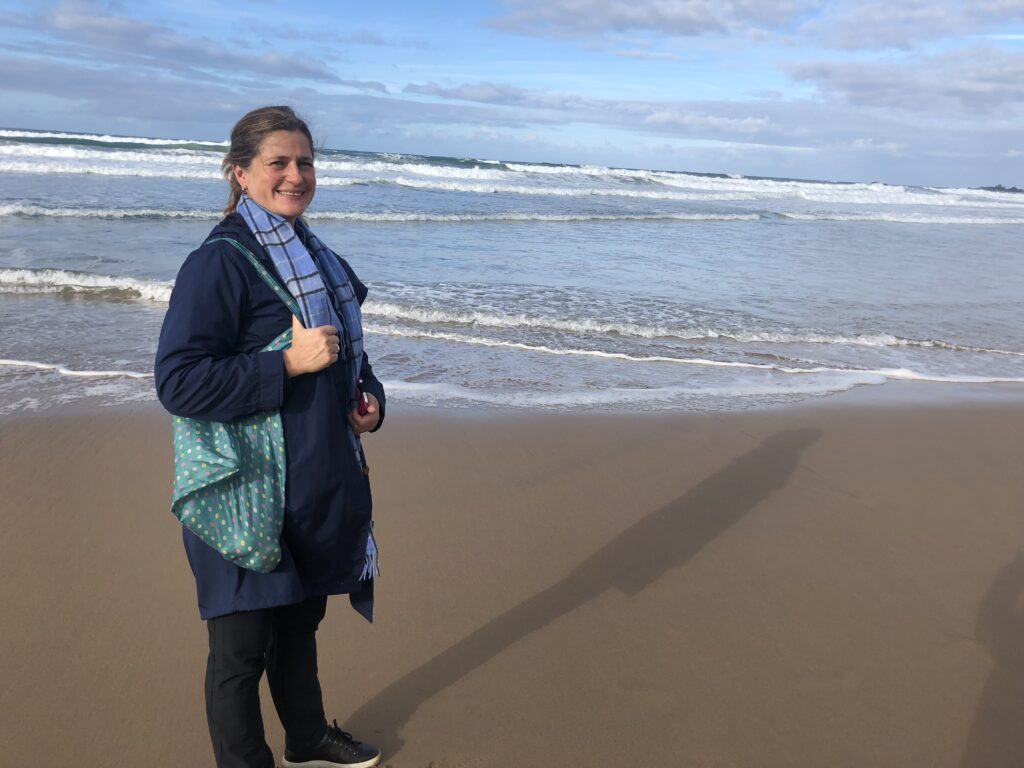 4. What will be your fondest memories of your visit?
"My fondest memories will be of the warm and friendly teachers who were always happy to
answer my questions and show me how Wallace worked. I am particularly grateful to Mrs
O'Hare for allowing my visit to take place and to Miss Brown who helped me set up my
placement as well as Miss Gracey, Mrs Weir and Mr Falconer who were always very kind and
helpful. I am grateful to all the teachers who allowed me to observe in their classrooms – I
enjoyed watching all their interesting lessons. I think your country is very beautiful and the
people are very nice. This week has honestly been one of the best in my life".
It has been very interesting finding out about the Czech education system and we are delighted that Karolina has found her visit so worthwhile. We wish her a safe journey home and many of us look forward to perhaps one day meeting up with her again in Prague….
Last modified: October 12, 2022