To the delight of a huge Wallace crowd our under 16 team became the second winners of the Danske Bank Schools' U16 Cup, triumphing 12-0 over Campbell College, Belfast at the Kingspan Stadium. The weather was miserable but nothing was going to dampen the spirits of the Wallace spectators who saw their side take an early lead in the 18th minute of the game with a try scored by Daniel Macklin-Copeland. The try was converted by Quinn Armstrong ( who apparently had a huge family fan club in the stand as his personal cheerleaders) to consolidate Wallace's lead.
The rain continued to fall, the sky grew ever duller, the Wallace crowd continued to chant and a reward came as the Wallace team snatched another try to bring the first half to a jubilant conclusion. Yet again Daniel Macklin-Copeland was the hero of the moment with his second try.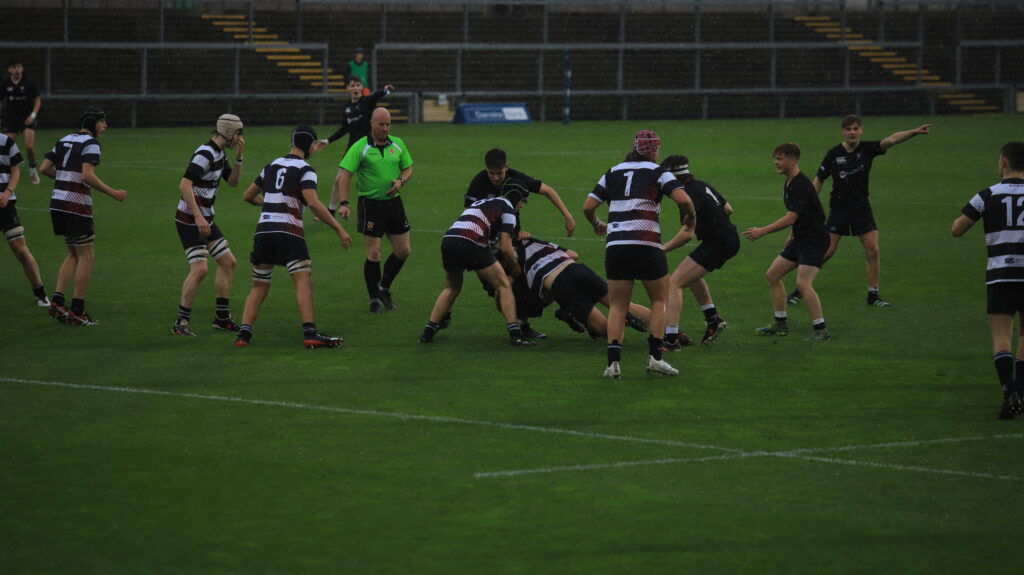 Campbell College proved themselves to be a determined opposition as they challenged Wallace again and again throughout the second half but the Wallace defence held firm and the Belfast school found themselves unable to gain those elusive points. Rio McDonagh was a firm favourite with the supporters who never faltered in their sustained support of the squad throughout the non-scoring second half.
For fans of Wallace rugby this was a special moment after the disappointment of the cancelled Schools' Cup final of 2020 which saw the Schools' Cup jointly awarded to both finalists. We shared the Medallion Shield with Campbell College thirteen years ago when Zach McCall captained the Wallace team. Zach's brother Kyle, who is currently working in Wallace, played a key role in coaching and supporting this young team to a memorable victory on this occasion.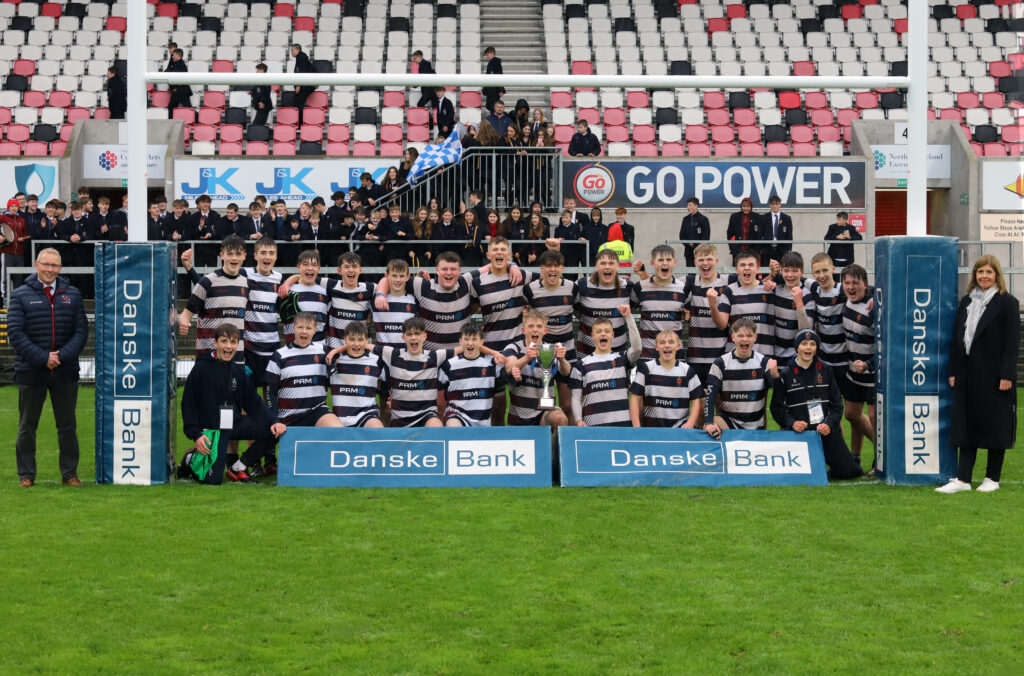 Speaking after the final, Wallace's Principal Mrs Deborah O'Hare noted:
" This was a great day for Wallace and it is a genuine privilege to be the second winners of this exciting new competition. Our team played with immense commitment showing great resolve in very challenging weather conditions and the spirit in which the match was played was a great credit to both teams. Everyone at Wallace is hoping for great things from this team as they move forward to Sixth Form."
Last modified: November 24, 2022