Wallace demonstrated that they are a force to be reckoned with in the world of Northern Ireland schools' sport when they contested five finals in the Northern Ireland netball finals with teams in the following League competitions:
Minor A
Minor B
Intermediate A
Intermediate B
Senior A
Our teams showed tremendous skill on court, winning four out of five finals and losing by a slender margin in the final competition of the day. Our opponents were Saint Ronan's College (Minor A and B competitions) Sacred Heart Grammar, Newry, (Intermediate A) Assumption Grammar School, Ballynahinch (Intermediate B) and Our Lady and Saint Patrick's College, Knock (Senior A) so the fact that we competed against four different schools is testament to our strength and depth in the sport.  Time and time again the girls demonstrated composure, discipline, grit and resilience to emerge triumphant in very closely contested finals. Our Senior A team lost narrowly (12-15) but worked tirelessly under pressure, gaining many turnovers which unfortunately didn't convert to goals. The season isn't finished yet so hopefully we will see the Senior A girls claim a crown.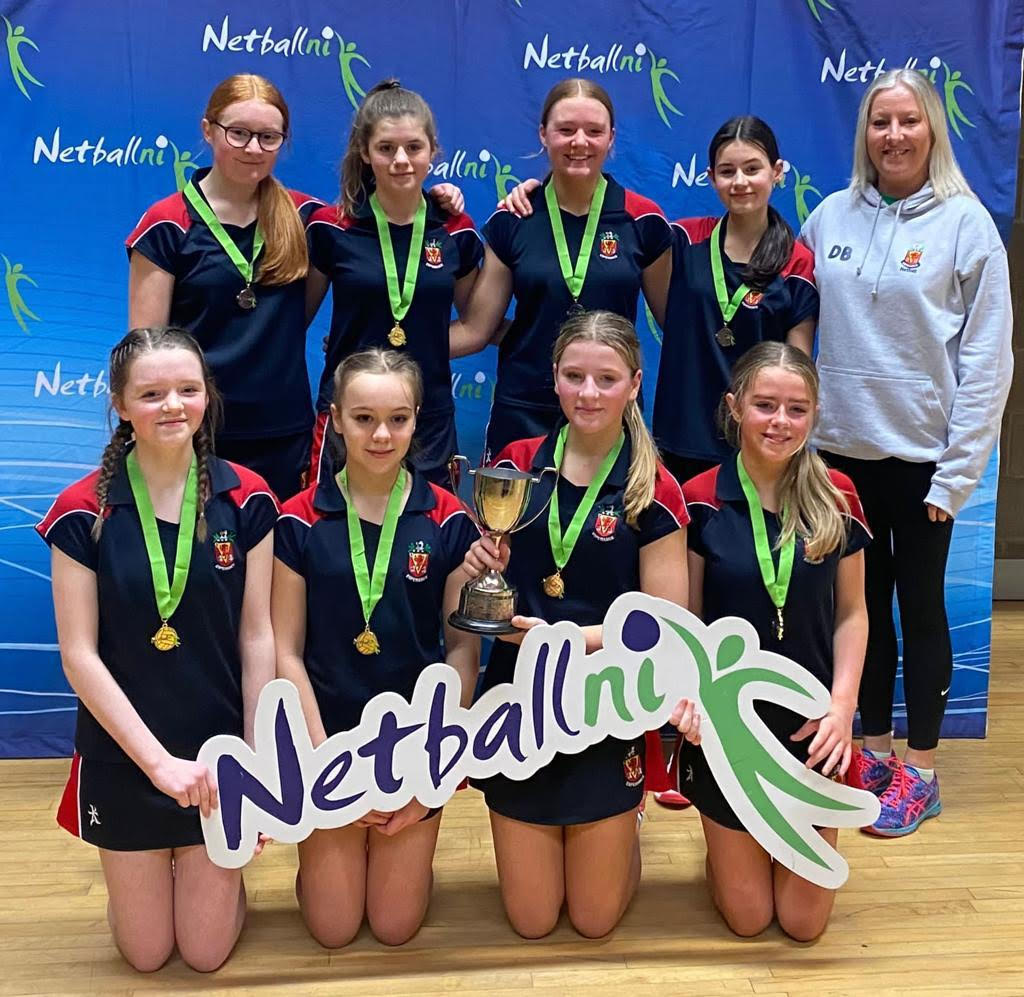 Our coach Dawn Baxter commented:
"I am extremely proud of every one of the girls who played a part in today's performances, on and off court. They are an inspiration to others and represented Wallace with honour. The girls have prepared tirelessly and each one of them gave everything. To have five teams in the Netball NI finals is an amazing achievement and to win four out of five, while only just losing a fifth, is a coach's dream. The girls have been a pleasure to work with and they show great commitment to the sport and their team. It was wonderful to see and hear positive examples of sportsmanship throughout the day; I was overwhelmed by the girls' performances but also by the encouragement and support of other schools and their coaches. Thanks to all involved today (not least the umpires who have a challenging role) and special thanks to Netball NI for running such an impressive Finals Day."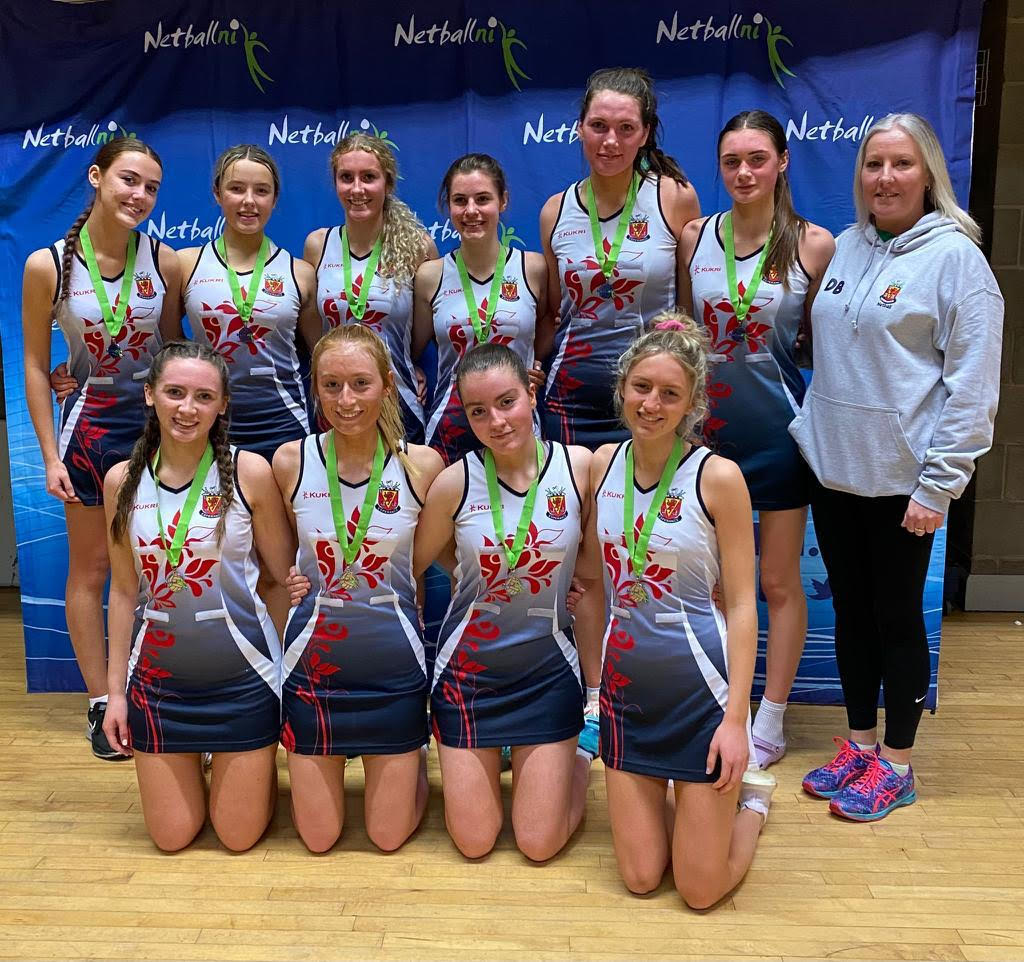 Wallace Principal, Mrs Deborah O'Hare added:
"This was an amazing day of triumph for our girls and I congratulate them and their coaches on their successes but also on their commitment to our CORE values, all of which are reflected in this culmination of sustained effort."
Commitment, Opportunity, Respect, Excellence.
Results: Minor A 23-10, Minor B 12-11, Intermediate A 23-21, Intermediate B 25-18 and Senior A 12-15.
Last modified: February 24, 2023