Sixth Years recently took part in the Young Citizens' Bar Mock Trials, competing against twelve schools from across Northern Ireland in the Belfast Royal Courts of Justice.
The competition, facilitated by the Bar Council, saw Wallace students take on roles of barristers, witnesses and court staff. Several months of hard work came to fruition in late January, with prosecution and defence arguments prepared by the committed team.
Barrister and former Wallace student, Thomas Stewart, supported the team, providing mentorship and offering the students a valuable glimpse into the dynamic legal world. English teachers James Carder and Elizabeth McClenaghan are proud of the efforts put in by the Sixth years,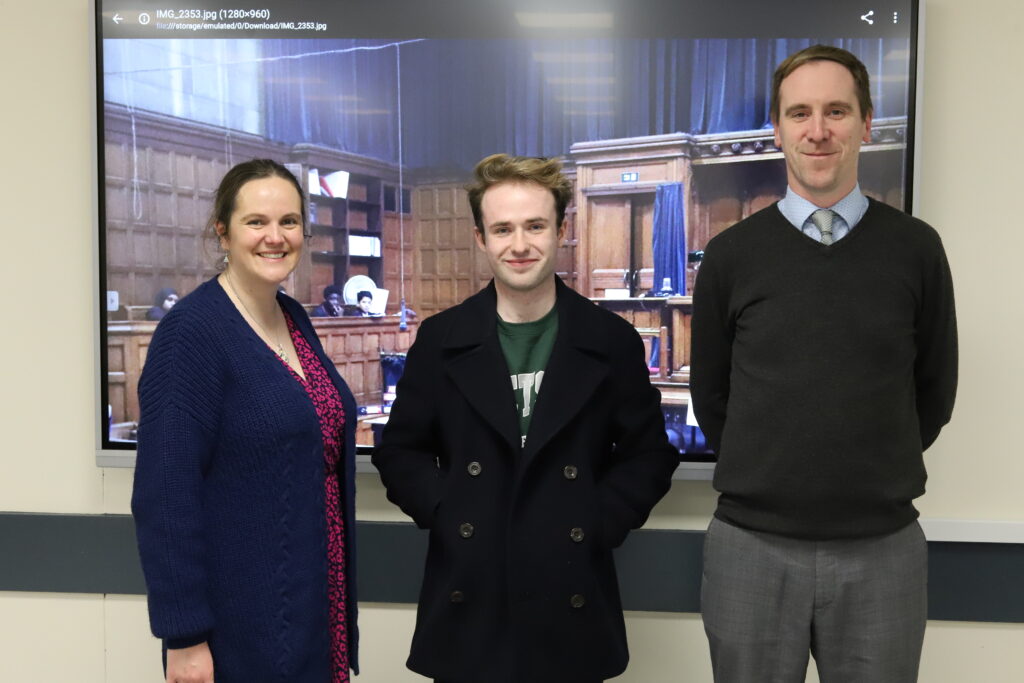 "The commitment shown by our students has been remarkable – they have developed outstanding skills in teamwork, decision making and communication and have learnt so much about careers in Law. We look forward to hearing of their future success, just as we enjoyed working with former pupil Thomas."
Year 14 student Eliza Houston concluded,
"I would definitely recommend taking part in this competition to anyone considering studying Law. Meeting the former Lord Chief Justice, Sir Declan Morgan, was inspirational and we learnt so much from our mentor Thomas. I would like to thank Mr Carder and Mrs McClenaghan for their enthusiasm, hard work and support over the past few months."
Team list
Aneisha Foyle, Eliza Houston, Anna Hedley, Adam Scott, Luke Mulholland, Evie Callaghan, Thomas Brady, Bethany Johnston, Poppy Laverty, Rebecca Macklin, Tala Mahmoud and Ella McCaffrey.
Last modified: February 10, 2023