The growth of the modern graduate-style apprenticeship may owe something to the popularity of Sir Alan Sugar and the compelling reality TV show the Apprentice but it is also grounded in the economic realities of twenty first century living. Employers of all varieties and the CBI share a view that the "earn while you learn model" is appropriate and inspirational.
As a centre of excellence for ICT in schools Wallace has been in the forefront of various initiatives linking schools to employment; indeed we were one of the first grammar schools in Northern Ireland to have successful applicants for such schemes and our first cohort will graduate this year!.
The school has continued to build upon this foundation building strong links with a number of local companies; we are delighted to record a further success as James Richie was delighted to be offered a place on the first Etain SmartStart Apprenticeship Scheme for talented 'A' Level students eager for a career in computing. During his Etain apprenticeship James will work as a Junior Developer on genuine projects whilst simultaneously undertaking a part-time BSc Computing Systems with the University of Ulster, Jordanstown. The scheme pays the apprentice's university fees coupled with a full-time salary and provides a permanent contract of employment so the recipient avoids the dreaded "university debt" burden.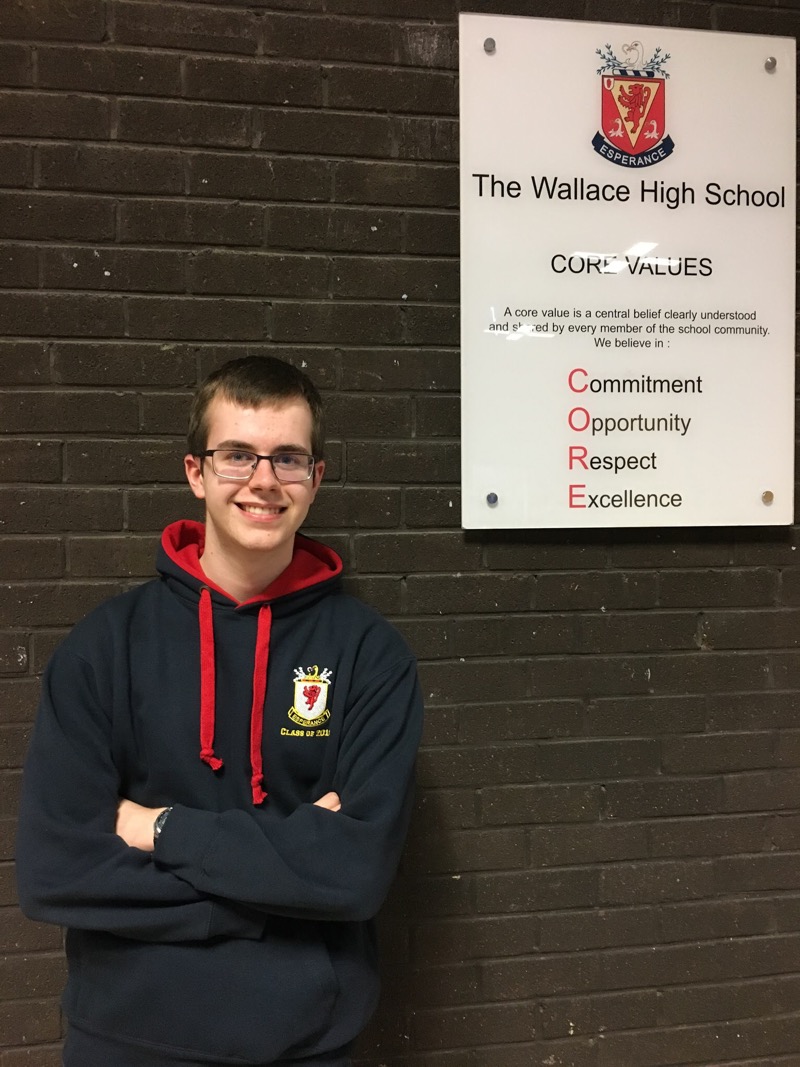 Following the good news of the successful selection Wallace's Head of Computing was delighted to receive the following feedback from Etain:
"James is a very impressive young man who scored highly at shortlisting, then at the Assessment Centre and lastly at the Interview he attended.  We were delighted by his passion for IT, his commitment to studying it outside of school and his strong communication skills and problem solving.  We are looking forward to him joining the team from September. "
Further good news was received as Megan McKnight has accepted an offer for the Deloitte Bright Start Higher Apprenticeship Programme studying Business and IT. Deloitte BrightStart apprentices enjoy the following: a permanent job, a funded degree, a salary plus lots of fantastic benefits and career opportunities.
Lauren Murphy has been awarded a place on the PwC funded degree in Computer Science at QUB. The four-year technology degree apprenticeship programme has been designed by PwC in partnership with QUB. Starting in September 2018, the scheme includes a traditional university experience and degree in computer science, combined with practical work-based technology projects at PwC, tailored course content, great job prospects and a salary from day one.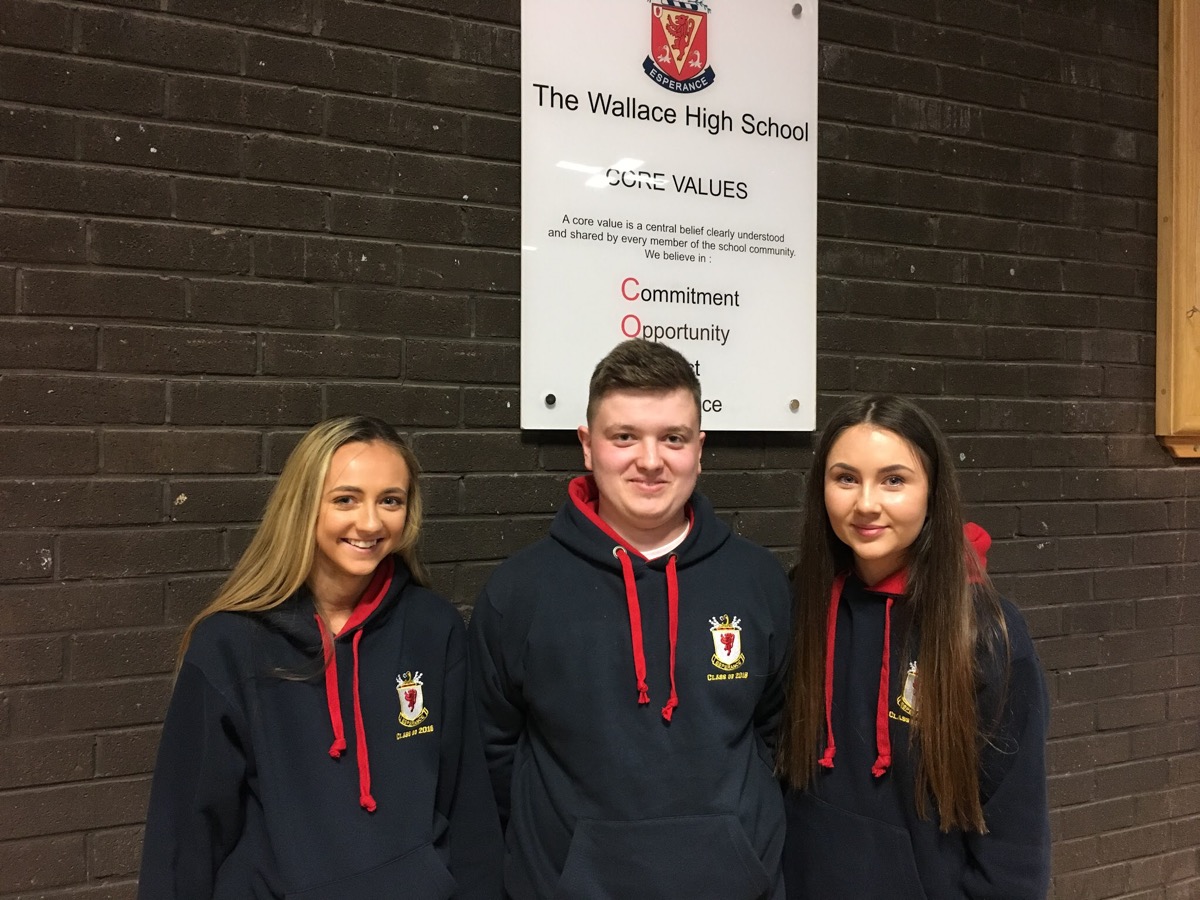 All of these students have, in common with Sir Alan's "wannabes", been successful in progressing through various challenging stages of an application process; they were eventually selected from large numbers of hopefuls as the worthy recipients of company scholarships.
A further triumph for the department came with the exciting news that Year 14 student Peter Scott was offered and has accepted an unconditional offer from Newcastle University to study Computer Science. Peter was attracted to this course due to the breadth of content offered in course modules with opportunities in final year to specialise in Artificial Intelligence, Data Analytics or Cybersecurity. In an era when AI is being proclaimed as the core answer to a wide range of questions Peter will have the opportunity to engage with "cutting edge" computer science.
Head of Department Mrs Ruth Foster said:
"I am delighted for all of our successful applicants who have shown passion and commitment in their studies. I know that their employers and the university staff will find them exceptional young people and I look forward to welcoming them back to Wallace to inspire a further generation."
Last modified: June 7, 2018