Since 2012 Wallace has enjoyed success with the Entwined Histories Project.  Our latest cohort of Year 10 top historians began a new project in collaboration with Co-operation Ireland, a non-political and non-denominational charity dedicated to peace and reconciliation in Northern Ireland and the Republic of Ireland. Now rebranded as the Entwined Futures Project, it continues our cross-border relationship with O'Fiaich College, Dundalk.
The revamped Entwined Futures Project is now a three-year programme; 2022-2023 represented Year One. As previously, the top twenty Year 10 historians committed to a multi-day programme including a much-anticipated two-day, one night residential at Greenhill YMCA Centre in Newcastle, County Down.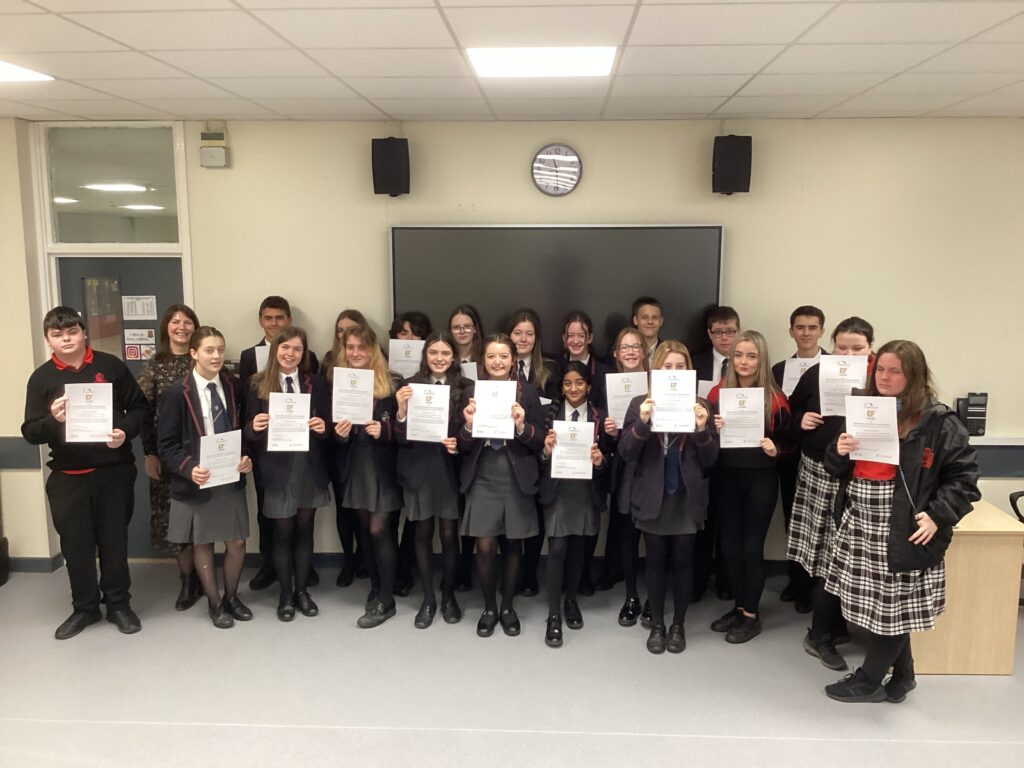 The project involves students across a total of eight schools working in two cohorts, with a designated partner school. Wallace continued its relationship with partner school, O'Fiaich College.
The theme for this year was to explore identity and citizenship within the wider context of looking at a shared history on the island of Ireland. Students developed these themes, working with our partner school at a series of workshops in Belfast and Newry. During these workshops they began to plan, story board, and write scripts for the movie they would create during the residential in Newcastle.
Creativity flourished during the residential as students worked together to act in, direct, film and record sound for their movies supported by the professional expertise of the amazing Nerve Centre Production Team. Students immersed themselves in the variety of roles, creating new friendships along the way.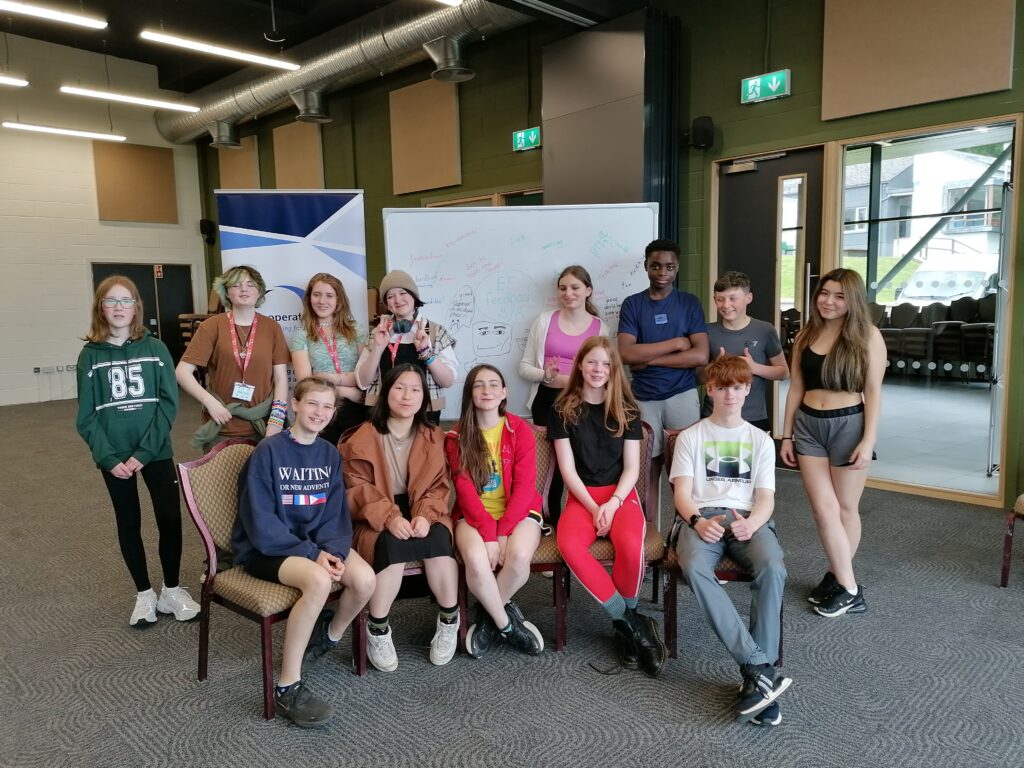 Post-production, we were delighted to host the students and staff of O'Fiaich College for our showcase event when everyone got together to celebrate and enjoy the final film.
Following the successful movie premiere, three of our students, Eva, Aaliyah and Laura took the amazing opportunity offered by  Co-operation Ireland to participate in the Entwined Futures Peer Mentoring Scheme. This involved two online meetings and a further residential at the Greenhill YMCA Centre. The trio made new friends and developed key leadership skills to be employed next year supporting the next cohort of top historians who will take up the challenge of Year 2 of the Entwined Futures Programme.
Sincere thanks are due to: the staff at Co-operation Ireland; the Nerve Centre Production Team and all the History teachers at Wallace for helping to facilitate this amazing venture for our students.
Last modified: June 29, 2023