As both parents and pupils know ClassCharts is a system which allows teachers to communicate with parents about "the good, the bad and the ugly" of day to day school life. Since introducing the system, Wallace's teachers have been keen to maximise its potential for recognising positive behaviour. The Year 10 Form staff (Miss Ferguson and Miss Carruthers) have been especially creative with many innovative initiatives.
Matthew Mullen of 10Y explained how the system works:
"Over the course of Year 10 we have been given points on ClassCharts for good things we've done, such as volunteering, sports achievements or good work and marks in class. At the end of each month the two pupils with the most points get a small prize."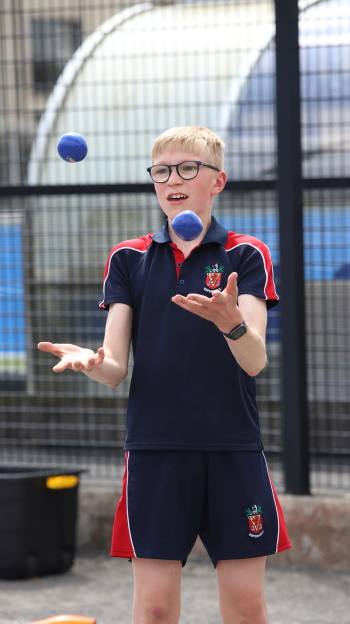 Annie Givan of 10W added:
"One of the most popular ways to gain ClassCharts points was by winning the Wednesday Wake-Up quiz; this was a fun and interactive way of engaging Year 10 and encouraging them to be aware of current events. During a week focused on the Duke of Edinburgh's scheme, the theme was OS map symbols."
At the end of June a formal Reward Afternoon was arranged for the top thirty students within the ClassChart rankings and they enjoyed what Matthew and Annie agreed was "a fantastic afternoon of fun." An ice cream van appeared and pupils were treated to the ice-cream of their choice. They also had the opportunity to master some circus skills as experts from Streetwise Community Circus taught skills such as juggling, stilt walking and Diablo tricks. Both Annie and Matthew described the event with enthusiasm and for the industrious thirty pupils Rewards Afternoon was a great end to Key Stage 3.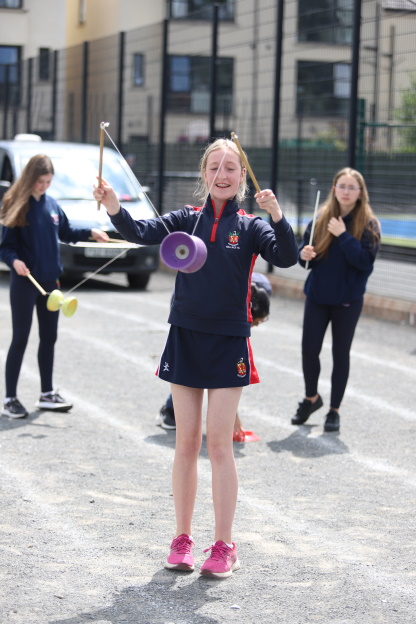 Head of Year, Miss Ferguson, noted:
"Thanks are due to lots of people. We're very grateful for the sponsorship of the afternoon by the PTA, grateful to those who came along to make it such fun and I'm also very grateful to Miss Carruthers for all her energy and enthusiasm regarding the rewards scheme. Thanks also to Mr David Finney for coming along and producing such fantastic photographs. I'm so proud of the commitment the pupils have shown."
Last modified: June 29, 2022