Wallace Principal, Mrs Deborah O'Hare, is currently in India as part of a delegation celebrating the work of the charity Asha. A number of well-known schools in Northern Ireland have a commitment to the charity and Mrs O'Hare has noted that she feels "privileged" to represent both Wallace and the wider community. Asha is one of Wallace's two "legacy" charities, a term the school employs to denote charities which have a special place in our fundraising activities. To date the school has sent two teams to Delhi ( in 2014 and 2016) with a third team scheduled to visit in late October 2018. The 2016 team raised almost £15,000 and fundraising is already well under way for this year's visit. The composition of the 2018 team shows just how inspirational previous visits have been as Thomas Crosby and Jasmine Cairns are following in the footsteps of their siblings Alice and Saffron who visited Delhi in 2016. Mr Alexander, Head of Mathematics, is a veteran supporter of the charity's work as he visited the slums as a Ballymena Academy student. In 2016 as part of the Wallace team he was thrilled to be reunited with an Asha graduate he remembered as a young boy!
Mrs O'Hare and the other members of the delegation have a packed schedule in India seeing the ever increasing work of the charity. Asha, founded by Dr Kieran Martin, works in the slums of Delhi with a focus upon health care and education. The Asha slums are acknowledged by the Indian government as a model to be emulated as the charity works to empower slum dwellers and to educate them in health care and citizenship. Much of the charity's work is centred upon education and the support of Asha has enabled significant numbers of slum dwellers to attend university. Mrs O'Hare has been updating the Leadership Team at Wallace of the delegation's activities in India. She was delighted to attend a dinner at the Irish Embassy Residence hosted by Brian McElduff, the Irish Ambassador who spoke warmly of his passionate support for Asha. The dinner guests included slum dwellers, now graduates or at university in Delhi and a range of Friends of Asha UK and Ireland. Asha means "hope" in Hindi which has a particular resonance for Wallace as our school motto "Esperance" also means hope.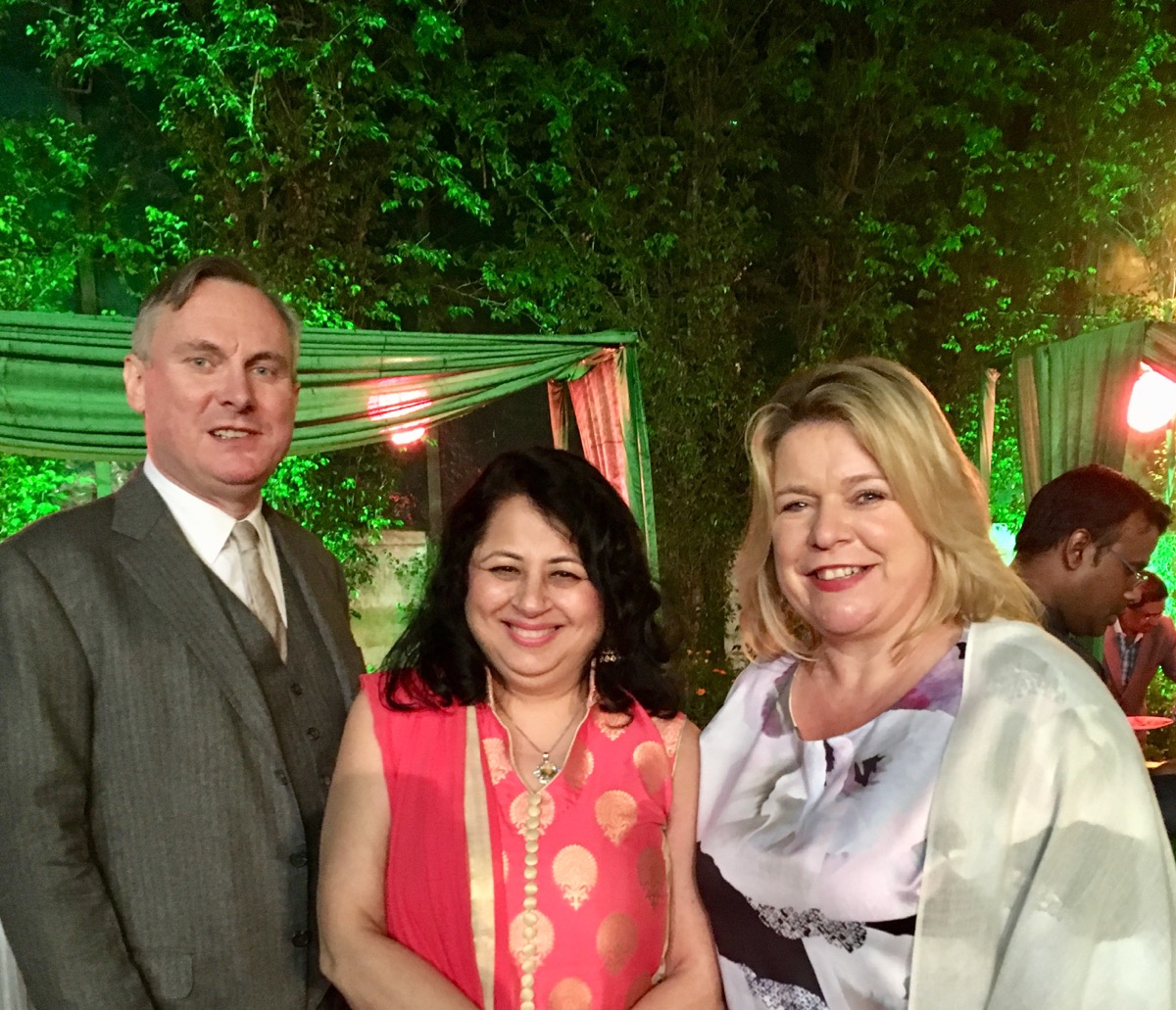 During her visit Mrs O'Hare intends to discuss with Dr Kieran Martin the school's plans to commemorate the 200th anniversary of its founder's birth. Sir Richard Wallace is remembered in Paris for his provision of clean water for the inhabitants of the city during the Siege Of Paris; the school hopes to mirror his philanthropy by providing access to clean water for slum dwellers. Further details of the delegation's activities will feature on the school's social media.
Last modified: December 15, 2019