As the school year draws to a close and Project Based Learning begins, Year 8 enjoyed a fun prelude to PBL fortnight. Thanks to the generosity of the PTA and school who co-funded the day the Year 8 students had the opportunity to spend time together in the sunshine and compete against each other on an assault course and a Duck 'n' Run. For the uninitiated the latter allows two pupils to race against each other in an inflatable maze whilst simultaneously ducking and diving to escape a rotating centre piece armed with large end pieces.
The assault course was 129 feet by 15 feet and was an enclosed inflatable which ended with slides. Two pupils were able to race each other and indeed a few staff couldn't resist the chance to have a go; Mrs Schumann faced off with Mr Hylands whilst Mrs Richardson roundly defeated a pupil from 8Y. We will spare the pupil's blushes and not name him! For two sets it was a day of sheer excitement as not only did they enjoy the inflatables challenge they also visited Carrickfergus Castle later in the day.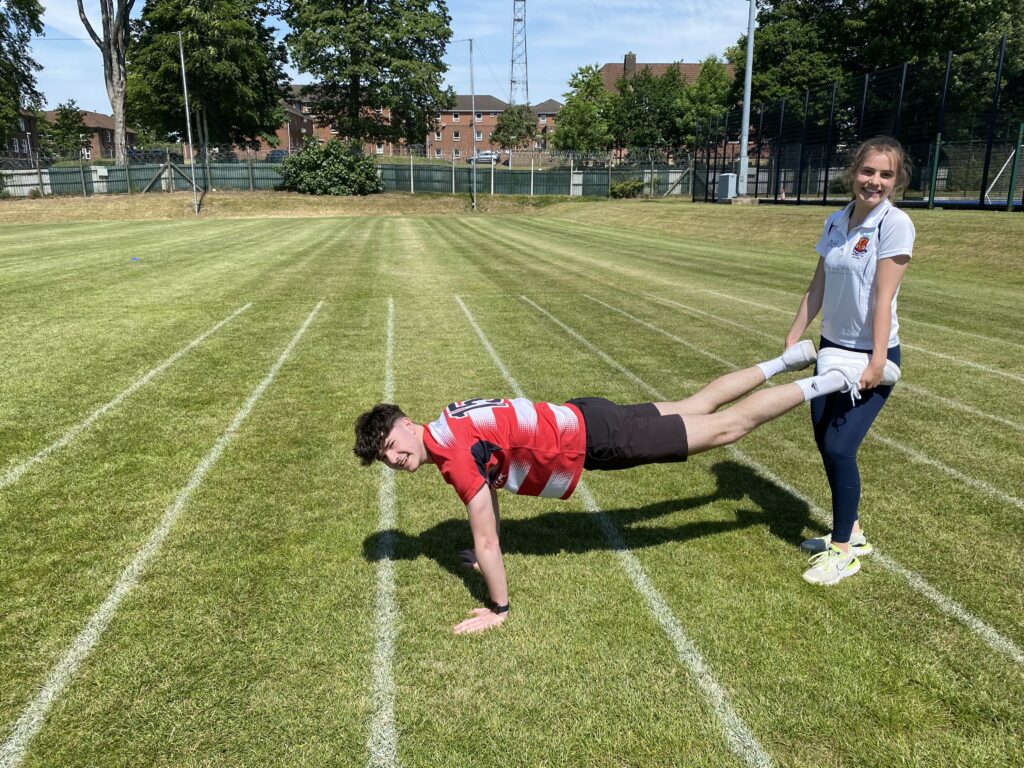 Thanks are due to our new Senior Prefect Team, headed up by Head Girl Katie Hunter and Head Boy Max Kamalarajah, who may have got an "inflated" idea about how much fun they are going to have as Senior Prefects. Deputy Head Boy Sam appeared to be the most adept on the assault course but was defeated by 2022-23 Head Boy, Josh. We were delighted to have the company of Rebecca, Schools' worker for the Cancer Fund for Children, who kindly provided water, crisps and sweets for Year 8 and P7 who also had a time slot. Thanks are also due to Mr Latham who assisted Rebecca and Miss Gracey with the running of the day and to our parents who rallied to our request for donations for the Cancer Fund for Children.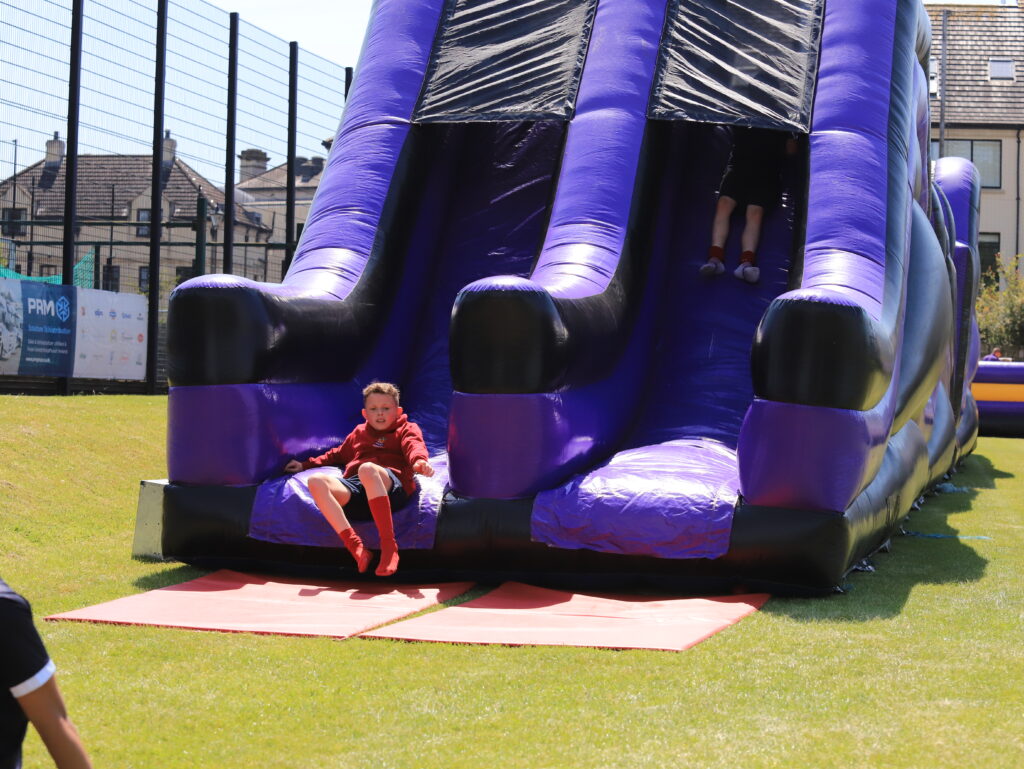 8W enjoyed the event greatly with Liv describing it as "a lot of fun" and we hope that Year 8 will find Project Based Learning to be a great conclusion to their first year at Wallace. "Newbies" no more!
We are thrilled to have added a signed Ulster rugby shirt to our prize list for our raffle for the Cancer Fund for Children. Enter at the link below:
Last modified: June 14, 2023