Saint Patrick's church was the beautiful setting for Wallace's annual Carol Concert with all proceeds donated to Chest, Heart and Stroke in memory of our late Head of Maintenance, Mr Colin McCutcheon.
An appreciative congregation heard again what the Poet Laureate John Betjeman once described as "This most tremendous tale of all" and left the church feeling as if Christmas had truly begun. The traditional opening carol, Once in Royal David's city, began with a solo by Laura Suffern and gathered power and pace with a verse by Capella transitioning into congregational singing. The nine Biblical lessons were framed by a range of pieces beginning with the prayerful O come Emmanuel by Carter. Our junior choir demonstrated their ability to master stylistically demanding material with their assured delivery of Ave Maria by Humperdinck and the beautiful Angel's Carol by Rutter.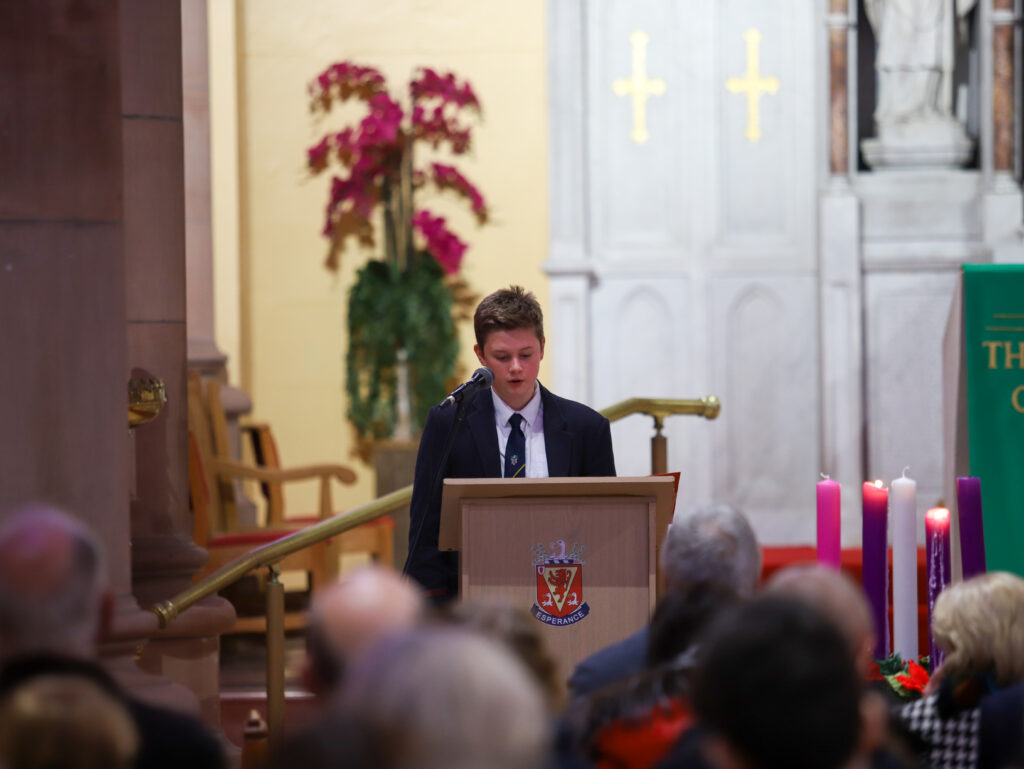 The Carol Concert had an engaging balance of pieces by the school's various choral groups: the junior choir, Capella and Honours all took their respective turns centre stage. A Hymn to the Virgin by Britten featured Capella and in particular Deputy Head Girl Rachel Armstrong, Ben Falconer, Jacob McCleary and Nicholas Falconer. Head Girl Samia El Dibany delivered an assured performance of 'What child is this?' (Thomas Hewitt-Jones) while Alfie Neill offered a controlled andreflectiveinterpretation of 'O little town'.
The programme included some very familiar and popular pieces such as but also provided arrangements which brought a freshness and vitality to elements of the biblical narrative. My Lord has come by Todd by the Honours meaningfully prefaced the seventh lesson (The shepherds go to the manger) whilst We three kings by Stopford illuminated the eight lesson (The wise men are led by the star to Jesus.)
The proceeds of the evening were donated to Chest, Heart and Stroke and Mrs Nadia Duncan spoke on behalf of the charity. She outlined the very stark figures relating to incidences of heart attacks and strokes in Northern Ireland and shared details of research projects the charity is financing.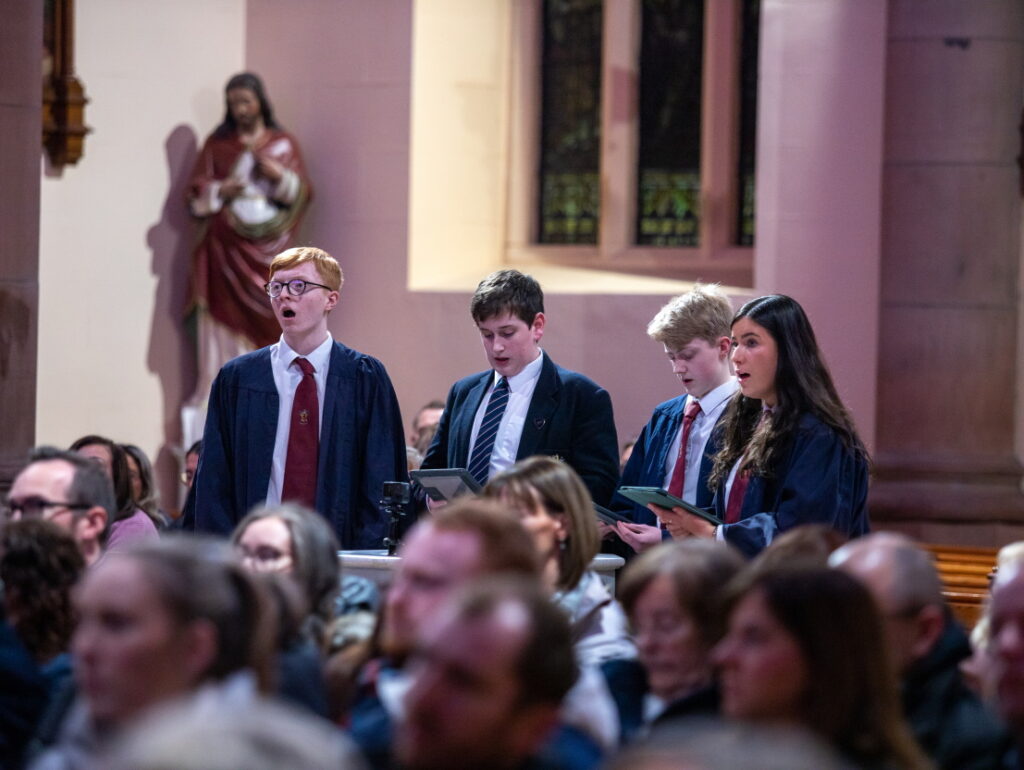 The conclusion to the service was an exquisite rendition of O Holy Night (Adam) by Mrs Maeve Falconer which was dedicated in memory of Colin. It is always a privilege to hear Maeve sing and the message of the piece echoes that of Betjeman's Christmas:
"And is it true? And is it true,
This most tremendous tale of all,
Seen in a stained-glass window's hue,
A Baby in an ox's stall?
The Maker of the stars and sea
Became a Child on earth for me?"
Our thanks to the team of readers, our pupil soloists and choirs and Mr Daniel Clements our guest organist. Warmest thanks to Maeve for singing for Colin. We were delighted to welcome Colin's wife and daughter to the Carol concert and we hope that they found consolation in our tribute to him.
Congratulations and thanks to Miss Pascoe and to Mr Falconer for their commitment, enthusiasm and passion. We wish Miss Pascoe the most joyful of wedding days later this month and hope it is all "note perfect."
Last modified: December 13, 2022