Habitat for Humanity is a well-known charity currently working in more than 70 countries and since 1976 the charity has assisted more than 39,000,000 people improve their living conditions.
The charity works together with families, local communities, volunteers and partners from around the world so that more people are able to live in safe and affordable homes. Whilst much of the work is centred around some of the world's poorest regions houses are also built in areas of social deprivation in richer countries.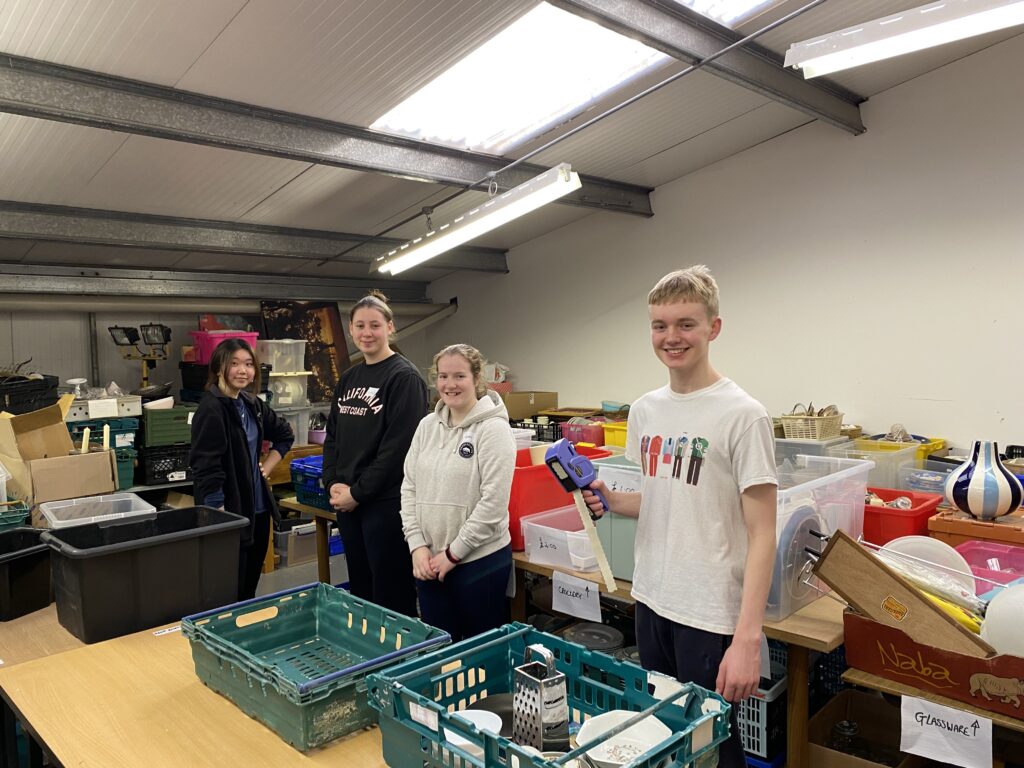 Wallace has been involved with the charity for a number of years and were delighted when the Change Makers programme was able to operate this academic year. A team of Year 13 volunteers have committed to training with and fund-raising for the charity. The training involves three sessions, two within school conducted by Pete Graham, the charity's Engagement Officer and a day volunteering at Habitat ReStore in Lisburn.
The volunteering gave the Wallace students an opportunity to chat with regular volunteers and to complete some Christmas preparations. ReStore will be providing pop up toy shops within the Lisburn and Castlereagh council area and the sight of a large pink Mini prompted sighs of envy and reminiscences about Little Tikes Cozy Coupes … not least the assertion that they should only be in the classic colours because "They're iconic!"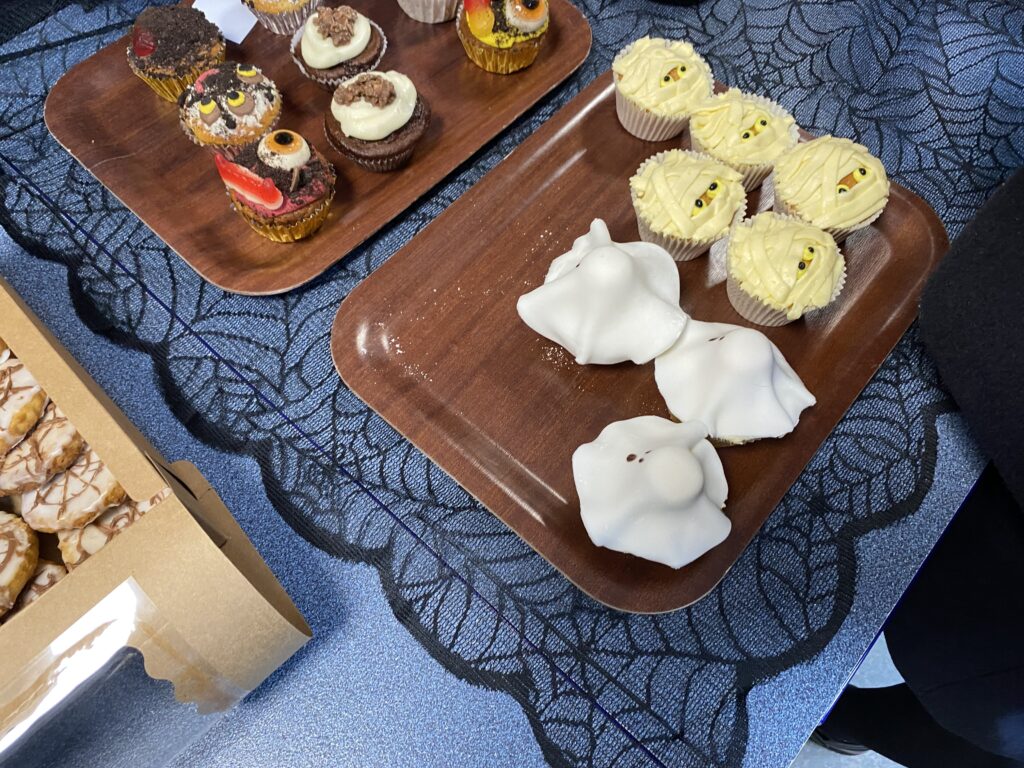 Toy envy cast aside, the students busied themselves creating " Make your own Christmas Tree kits" which are now on sale in the Lisburn store. The group need to raise £1200 this academic year and made a great start with their Halloween themed bake sale. Over the final weeks of term they will be transformed into Santa's elves as they host a film night (the classic Elf on 8th December) and deliver candy canes and chocolate oranges to some lucky recipients.
The film night is for Year 8 and Year 9 and will be holding it at the same time as the PTA Craft Fair which we hope will be of help to parents hoping to attend the former. Refreshments are included for the minimum donation of £3 and there will be prizes for the best festive outfits…team excluded!
Tickets can be purchased via the Parent Mail app and numbers are limited.
Last modified: January 4, 2023