Our Senior Prefect Team play a central role in the day-to-day running of the school. They are chosen by a robustly democratic voting procedure which involves both their peers and their teachers. The students are given the opportunity, prior to the voting process, to outline to staff the contributions they have made to the life of the school community. Some of our new team can even boast of family connections in former Senior Prefect Teams with Katie having perhaps the most distinguished lineage. Her grandfather, the late Mr Raymond Hunter, was Head Boy of the school; he also had an illustrious sporting career winning international honours in two sports and touring with the British Lions rugby squad.
The profiles which follow answer the following questions:
A2 subjects studied?
What I bring to the team?
Best Wallace memory?
What I hope to study at university?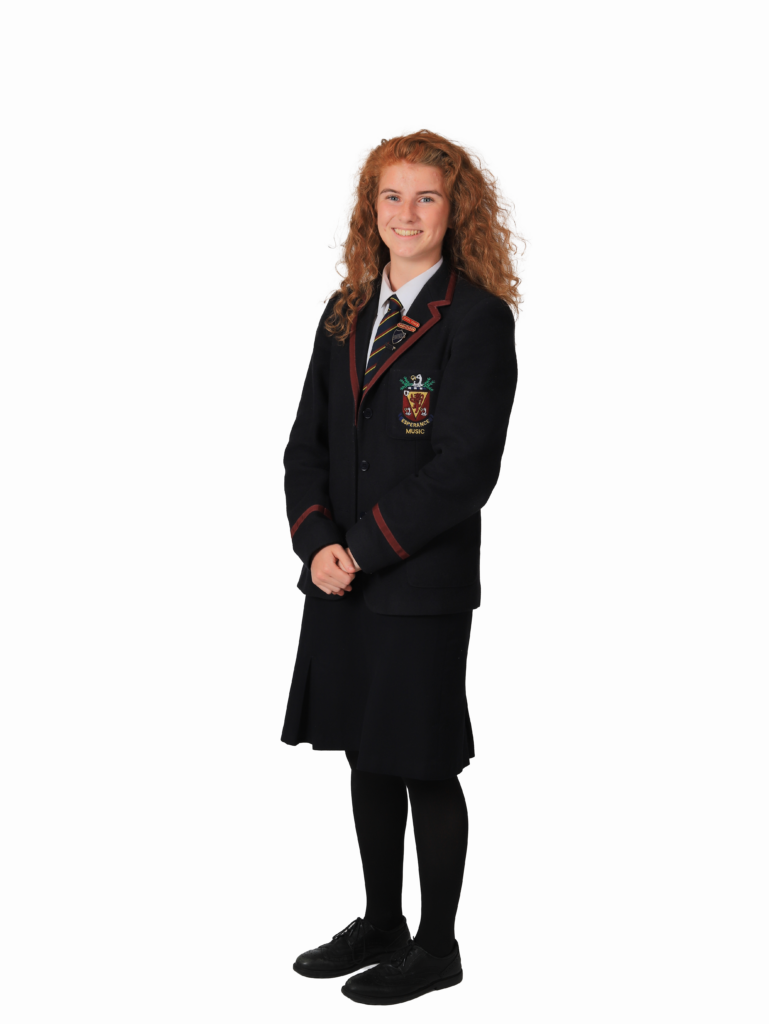 Max
Further Maths, Chemistry, Biology, Physics
Enthusiasm, a level head, a sense of fun and desire to be a good role model.
There are so many but getting to meet Senator George Mitchell in 2018 must be one of the best. I also loved playing Tiny Tim in 'A Christmas Carol' and enjoyed the fun and camaraderie of being part of the cast.
I am hoping to study Medicine at university.
Aoife
Biology, Economics, Nutrition and Food Science and AS Chemistry
I aspire to be approachable, determined and an excellent role model to younger pupils, fully embracing the spirit of Wallace.
My best Wallace memories must be playing hockey and netball from Year 8 through to sixth form as I enjoy working as a team and making unforgettable memories.
I hope to study Law at university.
Ella
History, Politics and Maths
I hope to be a friendly face to all the students at Wallace and bring enthusiasm in promoting our core values.
It is a close tie between playing hockey throughout my school career and performing at the Christmas Carol Concert in St Patrick's every Christmas.
I hope to study either Law with Politics or History at university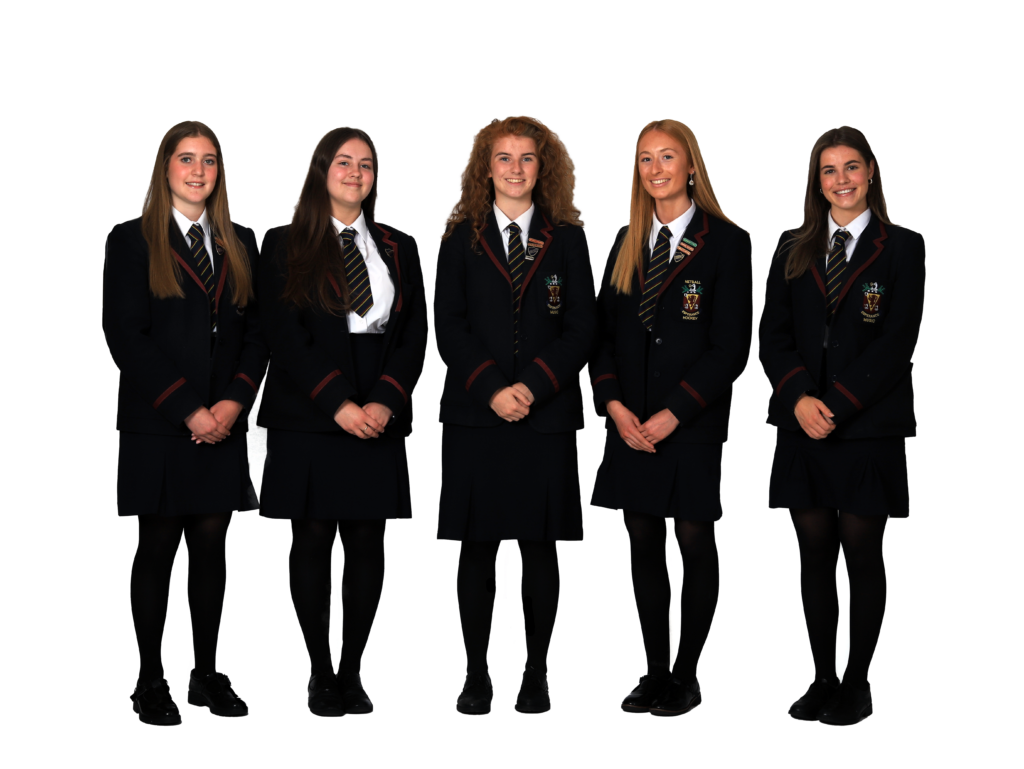 Drew
Maths, Biology and Geography
I consider myself enthusiastic, easy going and hope to be a good role model to the younger students.
Playing rugby throughout school but particularly the most recent rugby trip to Portrush in February 2023.
I am hoping to study Biology with Geography at university.
Daniel
Biology, Nutrition and Food Science and PE
I am a friendly and approachable person. I hope to be a good role model for younger pupils. I plan to bring good leadership skills and enthusiasm to the Senior Prefect Team.
Playing rugby throughout my time at school. My highlight has been playing for the 1st XV at the School's Cup at the Kingspan Stadium in Year 12 and 13.
To study Food Science and Nutrition at university
Sam
Geography, Biology, Chemistry
I'm approachable and dedicated to improving the lives of students at Wallace
Competing for the school in cross country and swimming
Marine Biology
Noah
Mathematics, Biology and Physics
I offer enthusiasm, a willingness to work hard and assist with and be involved in the school community and to be a good leader and role model to younger pupils
The senior rugby trip to Portrush in preparation for the School's Cup semi-final is probably my favourite memory from my time at Wallace
I hope to study Biomedical Sciences at university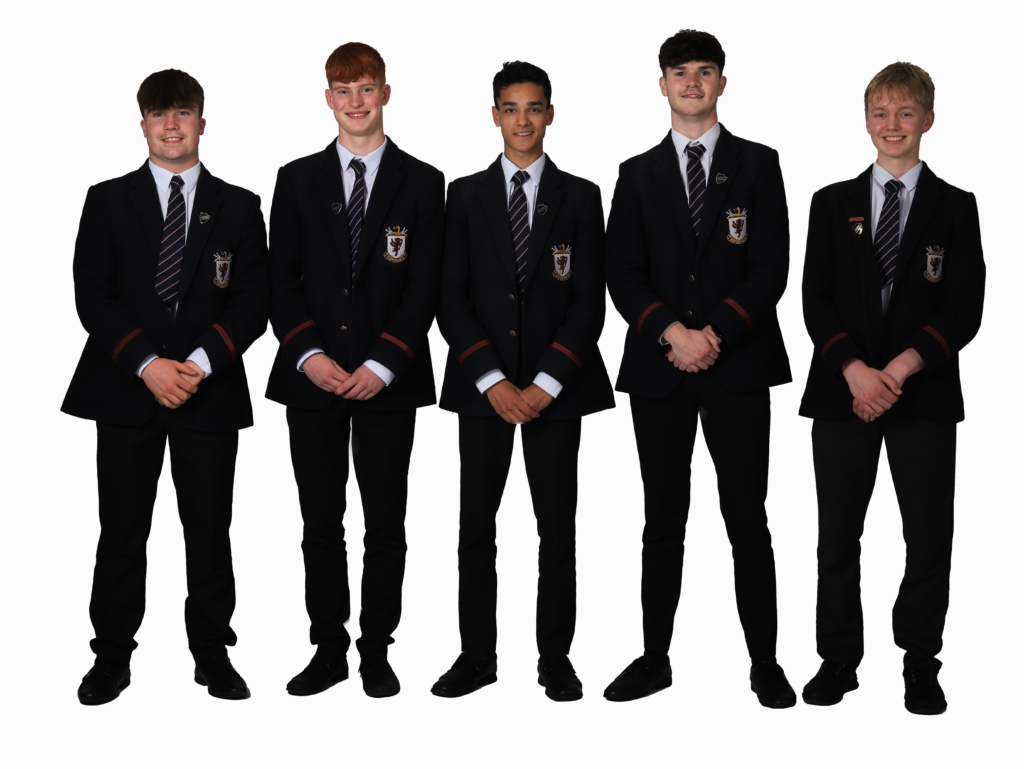 Jodie
French, History and Further Maths
Enthusiasm, commitment and an approachable personality
Going to the Christmas Trade Fair at St George's Market with Young Enterprise and getting to talk to so many different people
Modern Languages
Katie
Maths, Biology, Chemistry, Music
I consider myself to be enthusiastic, hard-working and committed to the school's core values. I hope to be a positive and encouraging role model!
There are so many to choose from! I would say the SU weekends and various concerts
they are always a highlight for me in the year!
Biomedical Sciences
Anna
Software Systems Development, Further Mathematics, History
I am enthusiastic, a good communicator and I aim to be a role model for younger students to.
My favourite memories in Wallace were made on Saturday mornings at hockey matches.
I hope to study Computer Science at university
Last modified: June 29, 2023