Wallace excels in computing. From Year 8 to Year 14 the Computing Department at Wallace provides an exceptional range of activities for students.
The annual Bebras Computing Challenge takes place in the Autumn term with student participants from all Year groups subsequently receiving Distinction, Merit or Participation certificates. In 2022-23 a terrific 29 high- achieving students gained Gold Certificates for attaining scores in the top 10 % of United Kingdom participants. Such students are subsequently invited to compete in the annual Oxford University Computing Challenge which encourages them to further develop their coding skills. Deputy Head Boy, Lewis Carson, our top student in the Oxford Challenge, narrowly missed out on a place in the final.
A score of Year 9 pupils, led by Ms Hendy, participated in the launch of the NI Digital Awareness Week in October; they attended a practical coding workshop in the new Microsoft Dreamspace area in W5 in Belfast. The slogan of W5 is "Inspire Curious Minds" and the workshop lived up to that billing!
In October Year 10 enjoyed Bring IT On (a Careers in IT presentation) which provided knowledge to assist in making informed decisions for GCSE subject choice options. Pupils participated energetically in an inter-active session by answering questions and were rewarded with prizes of water bottles.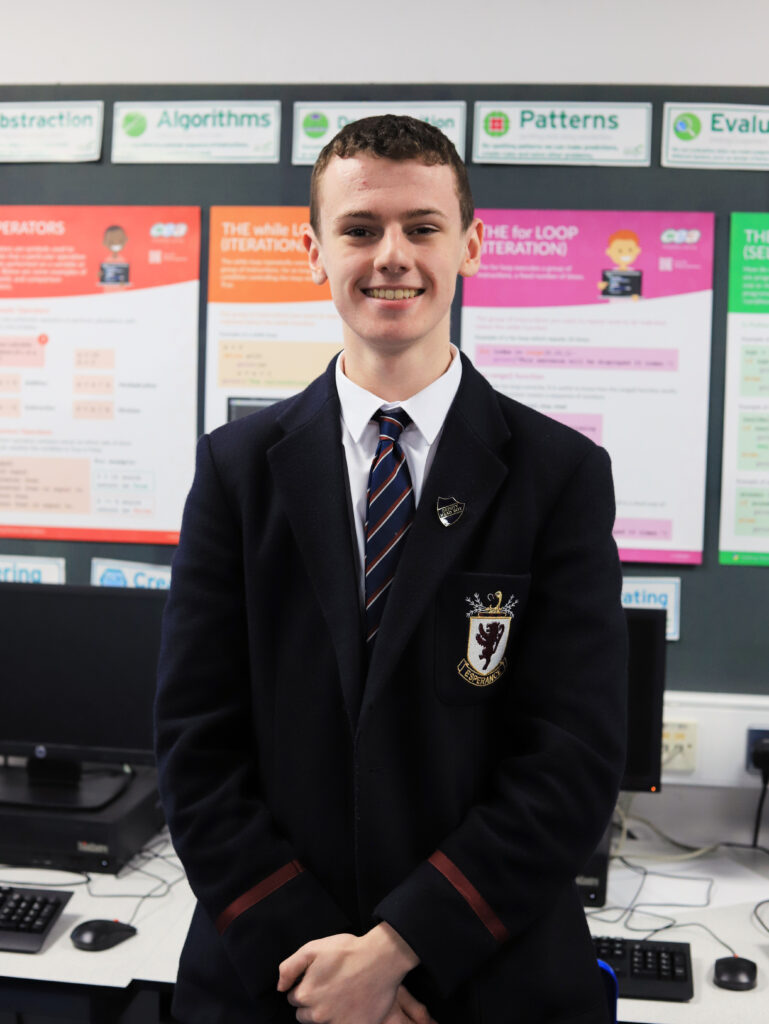 Wallace engaged in an exciting pilot scheme in 2021-2022, namely the Queen's University Belfast IT Subject Ambassadors' Programme; a joint venture run by QUB and Sentinus. A new and enthusiastic cohort for 2022-23 comprised of 6 Year 13 students from the Computing Department undertook a number of training sessions before organising and running a successful Year 8 after- school Computer Club during the Spring term.
Wallace Excels in Computing
In May, Year 11 Digital Technology students, as part of their GCSE Digital Technology, participated in a Cybersecurity workshop organised by Wallace teacher Mr Gibson and facilitated by Sentinus staff. Through practical tasks pupils gained an insight into the world of cyber security and covered relevant GCSE content. Given the rise of internet- based crime this workshop provided a fascinating insight into what is definitely a career path within the IT industry.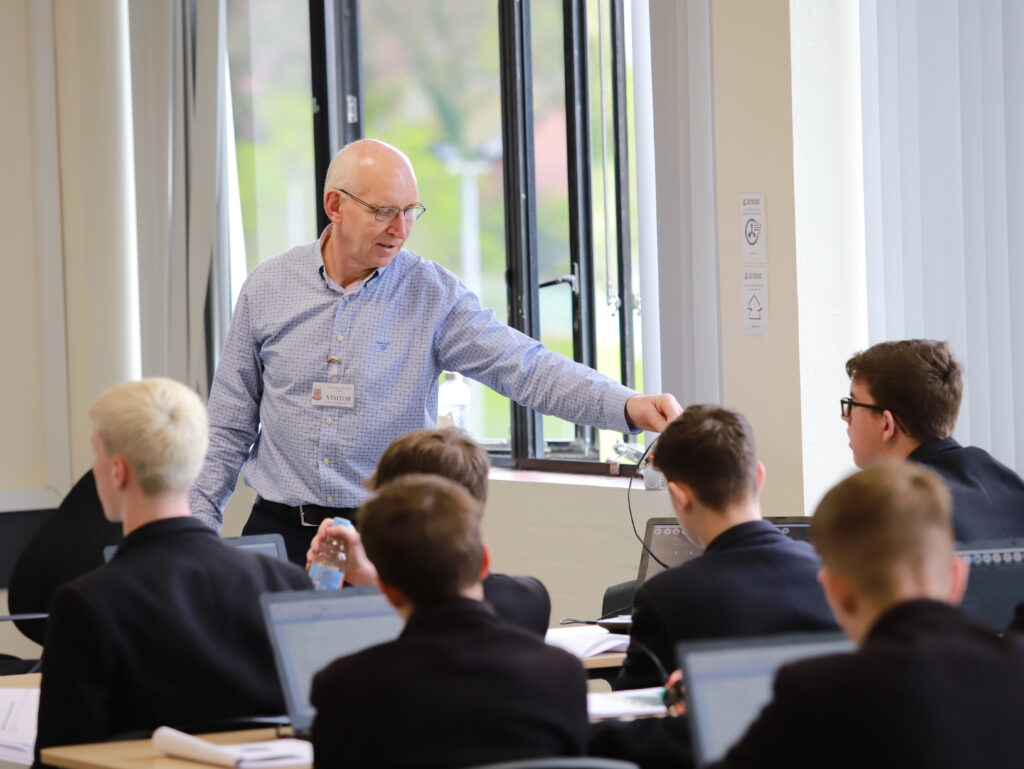 IGLOO may sound like an Eskimo home but IglooCode was a unique event organised by sixth-form students from Belfast and Ballymena; it was described as "a capture-the-flag programming and cryptography competition." Two teams of Year 8 pupils, ably assisted by two Year 13 pupils and supervised by Miss Wilson, battled in out at the competition in Belfast. A great day was had by all and the teams returned home with the desire to extend their coding knowledge for the second year of competition in 2024.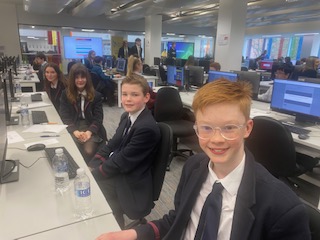 We were delighted to congratulate Year 14 student Adam McClean on his offer of a scholarship on the prestigious and highly competitive Flying Start degree programme in Technology. Adam will study for his Computer Science degree at QUB while working for PwC and all his degree costs are fully funded! In the same Year 14 class Alexander Robertson battled away one Saturday solving coding problems to compete in the final of the prestigious All Ireland Programming Olympiad; he emerged triumphant in the top 10 at the end of the final round. This was a tremendous achievement for Alexander and for Wallace. Unfortunately, Alexander was unable to travel to Cork for selection for the International team due to the timing coinciding with his A2 examinations.
As the school year draws to a close we wish the Year 14 students every success in their A2 examinations and look forward to inviting those who pursue further study in this area back to school to enthuse a further generation of enthusiasts for all things IT.
Last modified: September 15, 2023