The English Department enjoyed a highly successful end to a busy term in June. Twenty five young people picked up awards at the Lisburn Arts Advisory Gala, with Wallace lifting the overall top post-primary awards in both poetry and short story categories.
Year 9 pupils Emma McCleary and Kate Kamalarajah won Outstanding Overall Awards in the short story and poetry categories.
This is another accolade for Kate, who recently won the Ulster University Open Door poetry competition, facing competition from across Northern Ireland.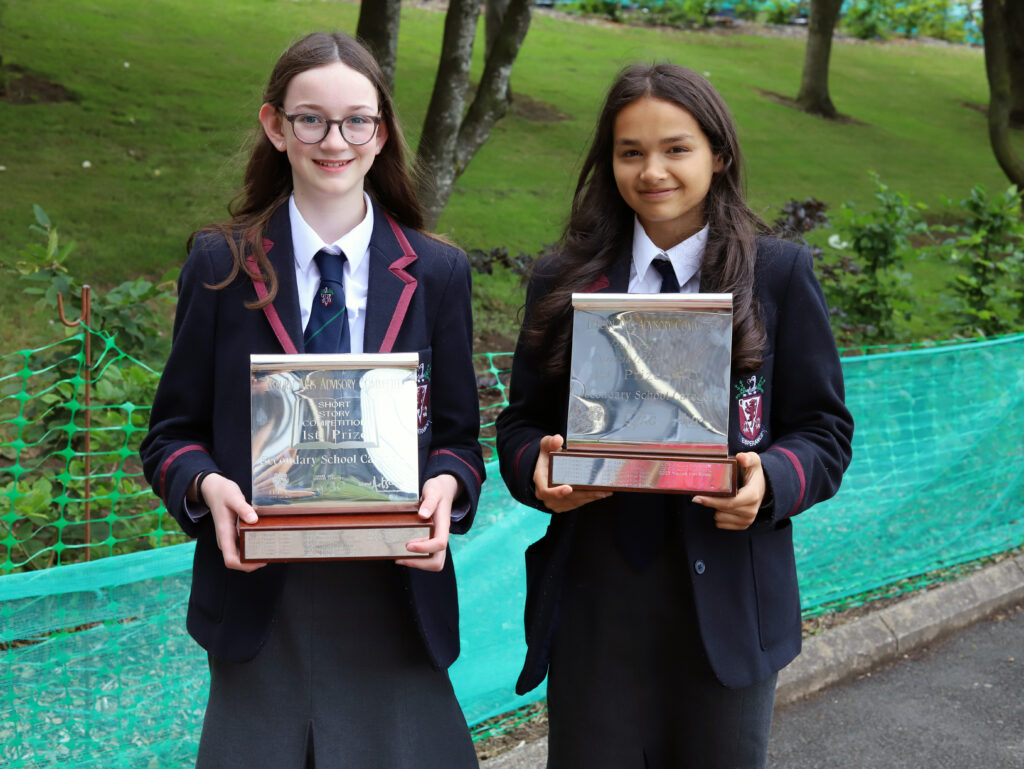 Meanwhile, Year 8's PBL (Project Based Learning) fortnight drew to a close in style with their annual Shakespeare festival.
Using cutting edge technology, funded by Lisburn and Castlereagh City Council, each class filmed their interpretation of some scenes from Macbeth; Year 12 student Summer Wilson displayed superb leadership acting as their editorial consultant.
The end result was a thirty-minute movie, which displayed creativity, humour and clear understanding of character, plot and theme. The Year 8 students were an appreciative audience at the showing
Live dramatic action from Laura Suffern, David Thomasz and Sasha White certainly added to the festival's showcase, whilst awards were presented to the following pupils from each set for their outstanding contributions.
Aaron Bodor
Eve Courtney
Lucie Harper
Tilly Little
Molly McKenna
Sophie Morwood
Daniel Rainey
Katie Verner
Guest of Honour was Heather Gracey, in one of her final school duties prior to her retirement.
She was thoroughly impressed by the talent on display:
"I'm sure the Bard himself would be thrilled with the lively interpretation of his work. It was not an easy decision as all classes had worked hard, but the final Year 8 Cup goes to Set 2 for their collegial and thoughtful approach."
Shakespeare's Globe theatre was the focus of English classes, with pupils building models of the iconic London landmark using recycled materials, before designing 21C eco-friendly theatres.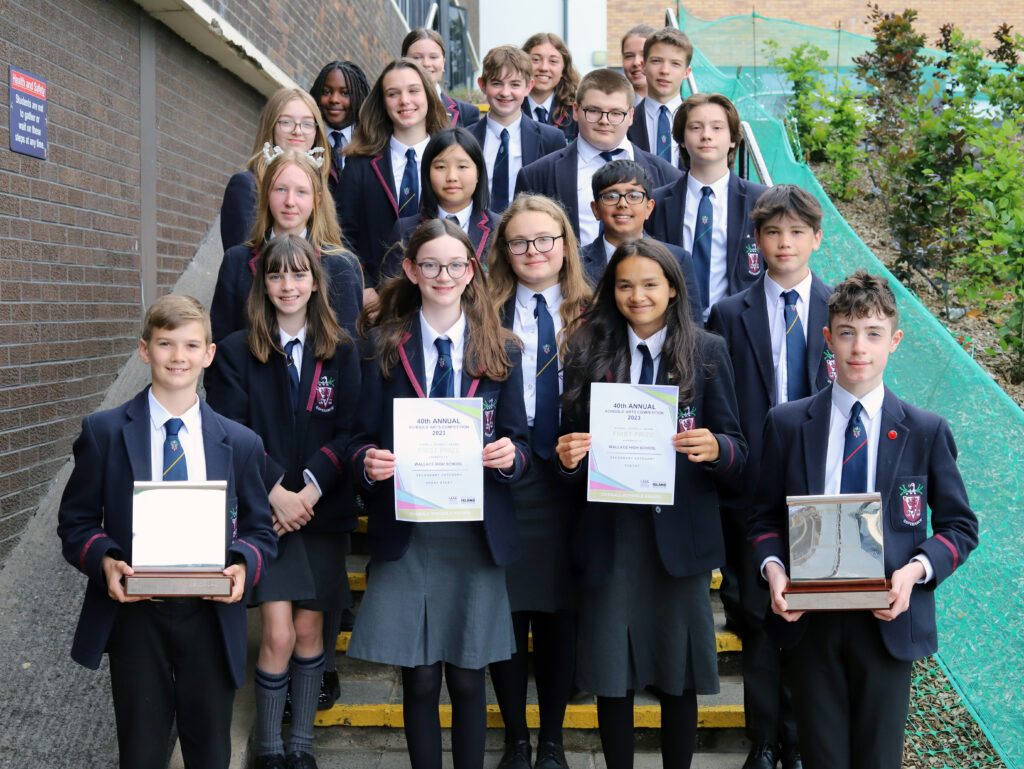 Meanwhile in Year 9, pupils made full use of their ICT prowess whilst learning about Northern Ireland's blossoming movie industry, filming movie trailers featuring environmental protagonists.
Pupils had the opportunity to interview Dr Philip Anderson, a conservation hunter from South Africa, past pupil Mark McClean who is currently making wildlife documentaries for both National Geographic and Disney and Dr Latifa Yousef from the ground-breaking Renewable and Sustainable Energy Resource Centre in the United Arab Emirates.
Head of Department Gillian Weir, concluded:
"I'm delighted that our pupils have embraced all the opportunities so wholeheartedly. High level communication skills were on display during our Zoom and face to face interviews, whilst the creativity was second to none."
Last modified: September 15, 2023