Table of Contents
Wallace High School has embarked upon the second year of delivering Enterprise Education, both within and outside the classroom. At Wallace High School, we take a broad definition of enterprise skills. It is not solely about developing entrepreneurial skills for business, but about developing 'enterprising' skills and capabilities which will enhance students' learning experience both in school and beyond. These skills have become embedded within our curriculum throughout the various key stages from Years 8-14. For years we have worked closely with a number of key providers of these skill sets, including Young Enterprise Northern Ireland.
Enterprise skills at Wallace High School include the development of creativity, organisational and communication skills, problem solving, specific business skills, leadership skills, team working, financial well-being and project management. It encapsulates the idea that all 'enterprising' activity should aim to develop a 'can do' attitude in the learner.
Enterprise Education
To kick-start the Enterprise Education programme for this academic year – Year 8 took part in the Young Enterprise 'Step Up' event. The event was hosted by Young Enterprise Northern Ireland and gives students an insight into enterprise and entrepreneurial characteristics. These are exceptional important skills for our students at Wallace to develop, as recent studies have shown that many of the jobs that our young people will have available in the future, have not yet been created. Upskilling our young people for the future of work is a core component of our holistic educational programme at Wallace.
Gallery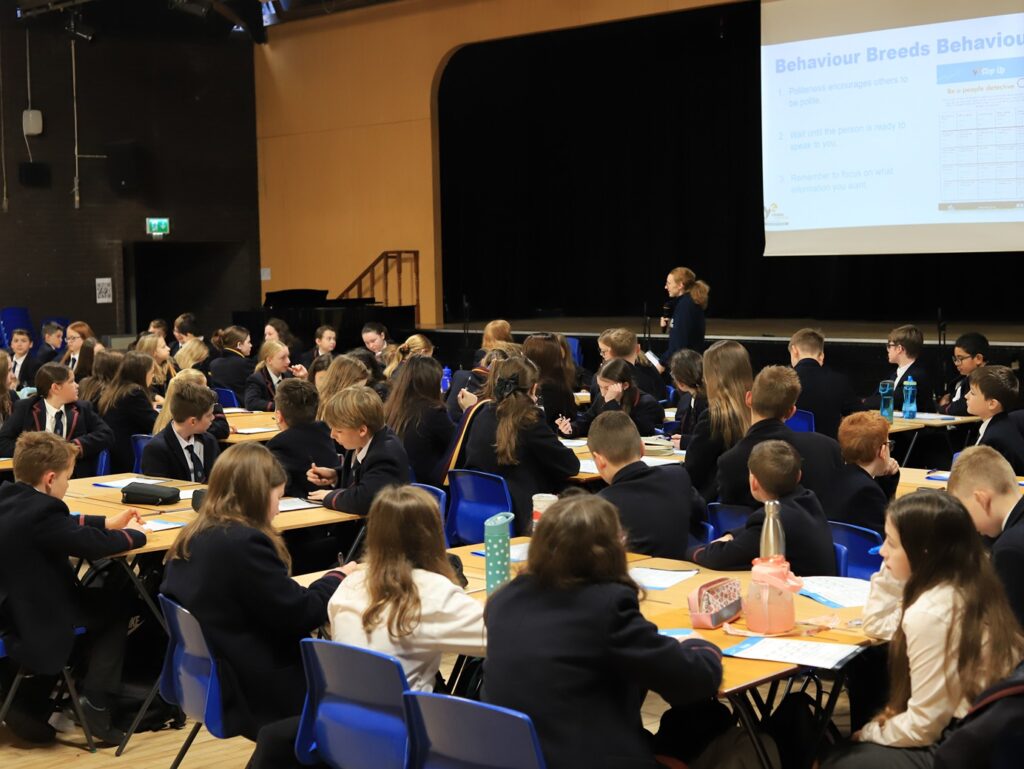 The event is designed to allow students to develop skills and positive attitudes as they make the leap from primary to post-primary school. The program really encouraged all students to meet and work with others by becoming a detective and tracking down 25 different people amongst the year group who have, for example; performed or spoken in front of a crowd; did something really difficult and didn't give up; and volunteered for something! This promoted students communication and confidence in seeking information for a variety of people.
Students also undertook the task of working together as a team to plan a fundraising event for Wallace. The Year 8 groups really showed their creativity with ideas ranging from escape room activities in the classrooms, to rugby tournaments and healthy eating tuckshops!
Lord Young, in the Enterprise for All report notes that 'Enterprise means more than just the ability to become an entrepreneur. It is that quality that gives an individual a positive outlook, an ability to see the glass as half full rather than half empty and is a valuable attribute for the whole of life. It is a quality many bring with them on starting primary school but far too many leave secondary school without'.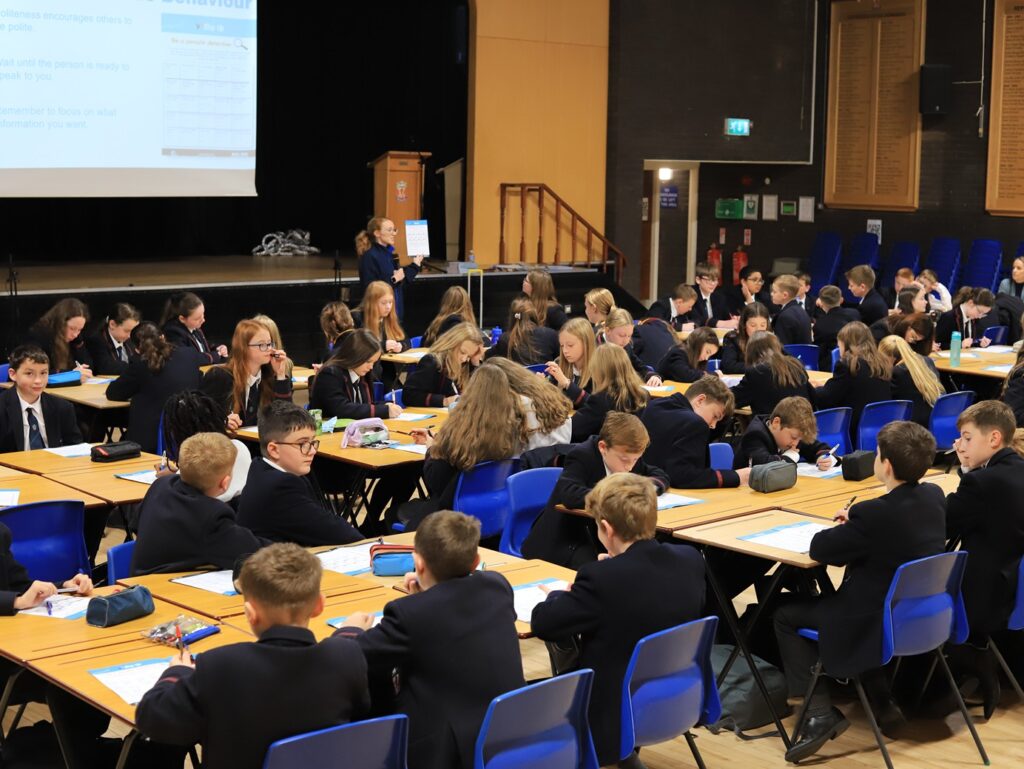 Even if students do not become entrepreneurs or start their own business, they will be equipped with creative and problem-solving skills, which will mean they can take an enterprising and resourceful approach to their future careers and learning.
Mrs Knight-Geddes, Head of Business Studies, and Enterprise Education, reinforced the importance of developing these core skills by stating:
"Today's session has set the seed for continuing to enrich our students with life-long transversal skills. Enterprise Education is vital for the ever-changing job market our students will be entering. Our job is to ensure they are ready for the transition, whether to university or employment".
We look forward the next Enterprise Education event to be hosted for Year 10 – Learn to Earn. The rest of our year groups will undertake similar engaging and skill building events throughout the academic year. Years 9-14 are building on the Enterprise Education skill events from 2022-2023.
Last modified: October 17, 2023