Aside from a near brawl over a bronze sequinned skirt which had the victor hiding it a bag, the Wallace Threads event was a highly civilised and stylish affair. Former pupil and award-winning stylist, Samara Prentice, joined staff members Heather Gracey, Jude Hawthorne and Sophia Knight-Geddes in planning and presenting an evening of sustainable fashion supporting Flourish, NI.
The charity is a small one but its impact, for the beneficiaries, is huge. Former pupil Stephanie Campbell works for the charity which deals with victims of human trafficking and offers one to one support. As recent events in Northern Ireland demonstrate (the PSNI launched an operation in approximately twenty towns and villages) this dreadful crime is a very real problem in our midst.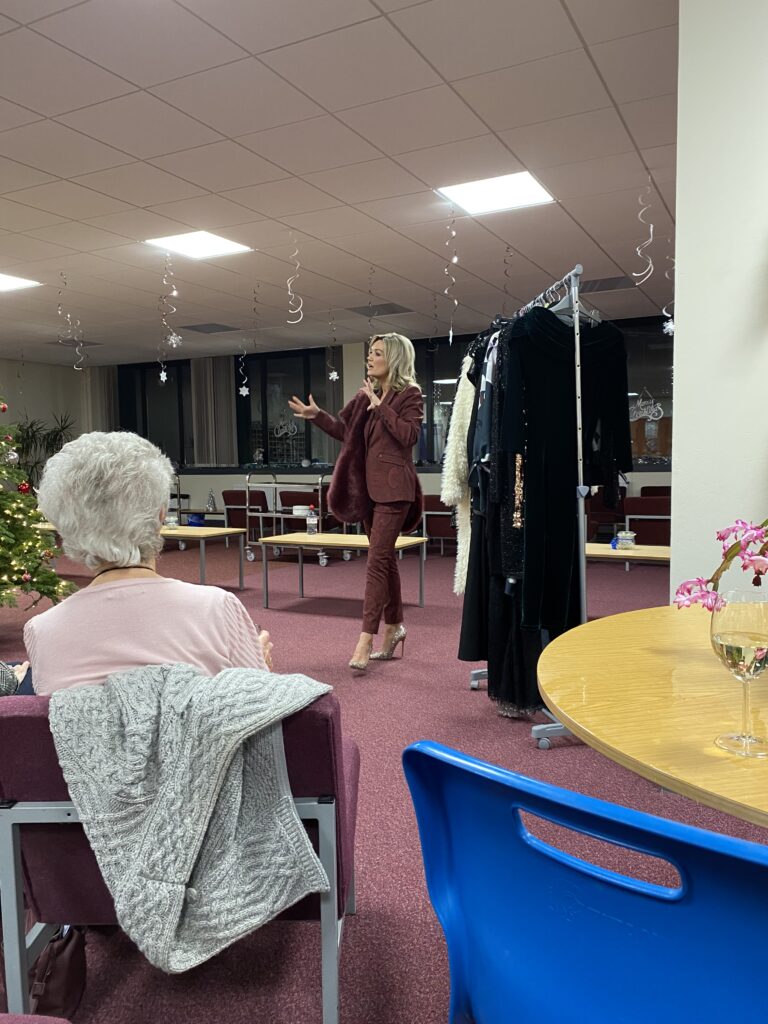 Our guests were welcomed by glasses of bubbly (Nosecco just to be clear!) tasty treats courtesy of our Canteen manager and a goody bag! After a quickfire round of an appropriately fashion themed "Would you rather…" (the speaker has to choose between options such as fur or leather, heels or flats) Samara talked about colour, style and clothing identity. Noting her interest in psychology Samara observed:
"There is so much to think about in how we present ourselves. In NI we have internalised messages about being invisible or subdued. Often when I ask a client their favourite colour they never have that colour in their wardrobe because they think it's too bright or showy."
The staff team had organised a rail of clothing they thought especially suited to the festive season and Samara took each piece in turn and explored its sustainability. She also gave terrific tips on how to style garments in a range of ways which gave many audience members new hope for some pieces they thought might get discarded.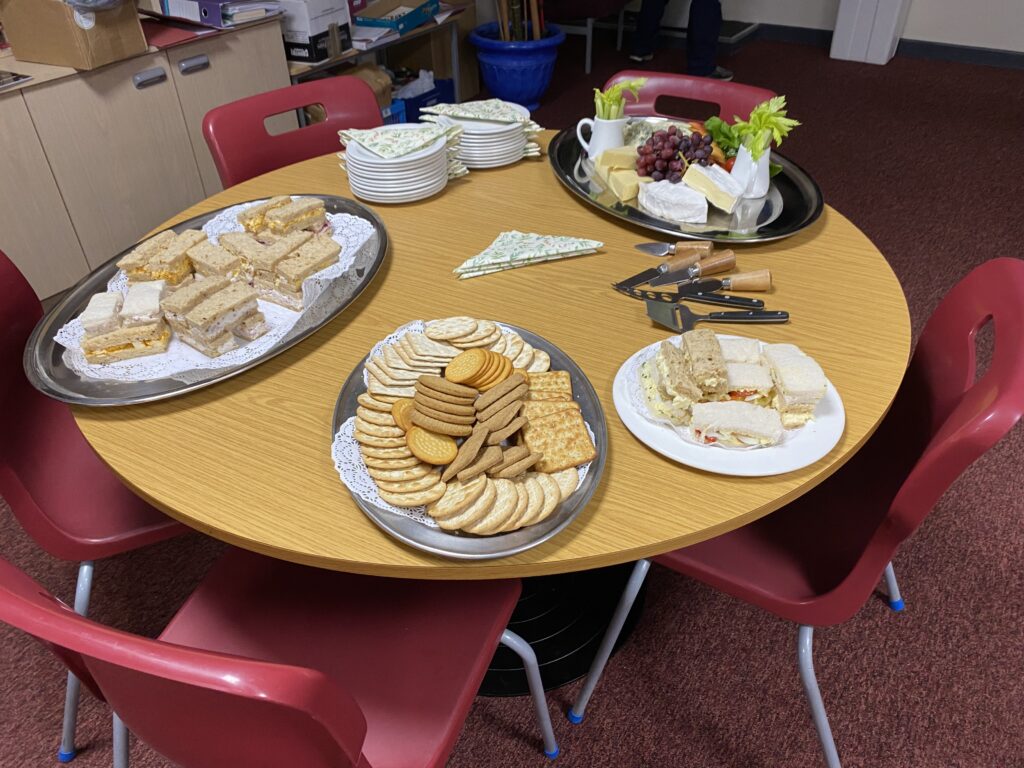 Sincere thanks to Year 13 AS Business Studies students (Amy, Ella, Grace, Lois and Rebecca-apologies if anyone has been left out) who created our Instagram page and sold raffle tickets with zeal!
Many thanks also to Mrs Cleland who secured our star prize from Boots the Chemist, to Albert our wonderful Canteen maestro for the delicious food and to Mrs Sandra McCabe of Oasis Travel who sponsored the event and gave us some fabulous items to sell. Like Samara she is a style icon!
Particular thanks are due to Samara who donated her time so creatively and generously; safe to say she has internalised the "spirit of generosity" attributed to our founder. We're delighted to be able to add to the total raised by Conway/Gracey at the House quizzes and look forward to presenting the cheque to a representative of the charity at our Carol Service.
Last modified: January 4, 2023