The old nursery rhyme may refer to "four and twenty blackbirds baked in a pie" but the visual delights presented for the Jubilee Bake-off were infinitely more appetising.
This was a "gig" no-one would have wanted to miss and our carefully selected panel of ten judges had the simultaneously arduous and delicious task of scoring the entries based on consistency, creativity, flavour, presentation and skills.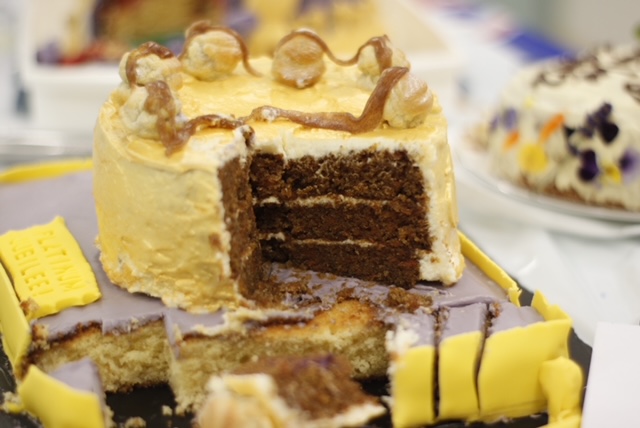 Entries were varied in nature as many tasters practically swooned over the lightness of the Union Jack pavlova (blueberries and raspberries played a prominent part) whilst smiling at the regularity with which Her Majesty's favourite dogs provided inspiration. Iconic elements of Queen Elizabeth's reign were well to the fore as we saw crowns and corgis, flags and flowers, layered sponges in red, white and blue and, in honour of an earlier great Queen, Victoria sponges. We saw delightful cupcakes, delicately iced German biscuits and cakes which were almost architectural in their ambitious design. Following an open invitation to taste and view, a steady stream of visitors meandered to the Nutrition and Food Department to admire the treats on offer and express wonderment that the judges could actually reach decisions!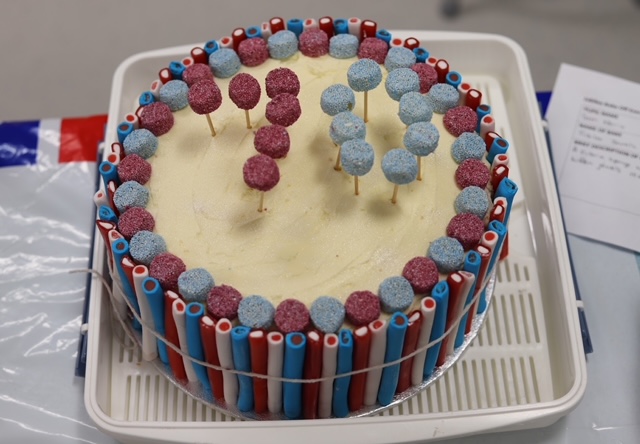 After much deliberation and cake-eating the panel decided on the following winners:
1st Sam Norris who won the Lisburn Leisure Park Bundle worth £90, a Noah's baking set and a glorious trophy!
2nd Amelia Hughes Lisburn Leisure Park Bundle
3rd Ben Tumilty a Noah's baking set
4th Charlotte Nicolls £30 Amazon voucher
Best Runner Up Oscar Turbitt £20 Amazon voucher
Highly Commended – Lucy Walker, Byronie Oman, Caitlin Toland, Rosie Boyd, Sophie Grieve, Lauren Blake, Eva Davidson, Mia Parke, Nicole Harper, Grace Simpson & Megan Houston.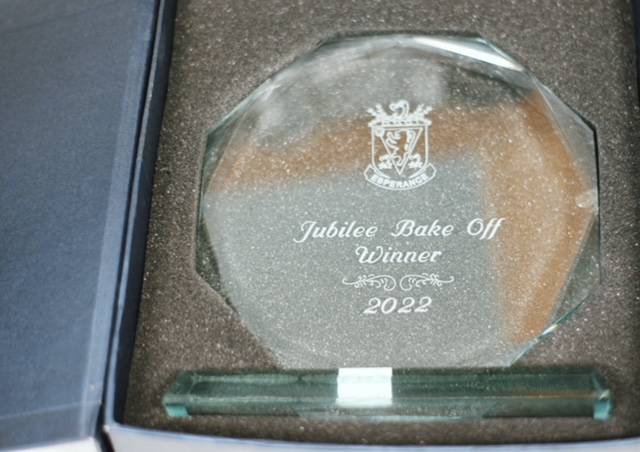 Head of Department Mrs Abigail Bittle commented:
"As far as all the judges are concerned everyone was a winner. As a department, we were beyond delighted with the commitment, creativity and enthusiasm shown by the pupils and it was genuinely challenging to decide on our winners. It was a pleasure to see the pride the pupils clearly felt as they delivered their competition showstoppers and hopefully, in later life, the Wallace Jubilee Bake-off will be a cherished memory of their days at Wallace. Thanks to everyone who made it such a special event."
Last modified: June 22, 2022