Anyone seen a yellow T-Rex? An inflatable post-box? More glittery stetsons than you'd see at a Dolly Parton concert? Wallace High School transformed itself into one constantly changing set of traffic lights for the return of that much-loved event, the House Quiz. Covid-19 prevented this annual tussle of intellect but thanks to Mrs Davison and Mr Simpson it roared back…bigger, bolder and brilliant in every sparkling dimension of disco lights and glitter balls-move over Strictly!
Although the House colours have always featured we gave the event a new twist by adding in a fun (and fundraising) dimension; pupils were asked to dress in their House colour (red, yellow or green) and the House prefects selected a charity to support which conveniently echoed their hue. Conway/Gracey (green) competed in aid of Flourish NI to support victims of trafficking, Hamilton/Seymour (yellow) battled on behalf of the Cancer Fund for Children and Barbour/Hanna (red) rallied their troops behind the cause of Chest, Heart and Stroke. The funds raised will be donated as follows: 50% to the winning Houses' charity and 30% and 20% to 2nd and 3rd place. Over £2000 has been raised and cheque presentations will be made post half-term as our final weekly collections of this half-term will supplement the existing total.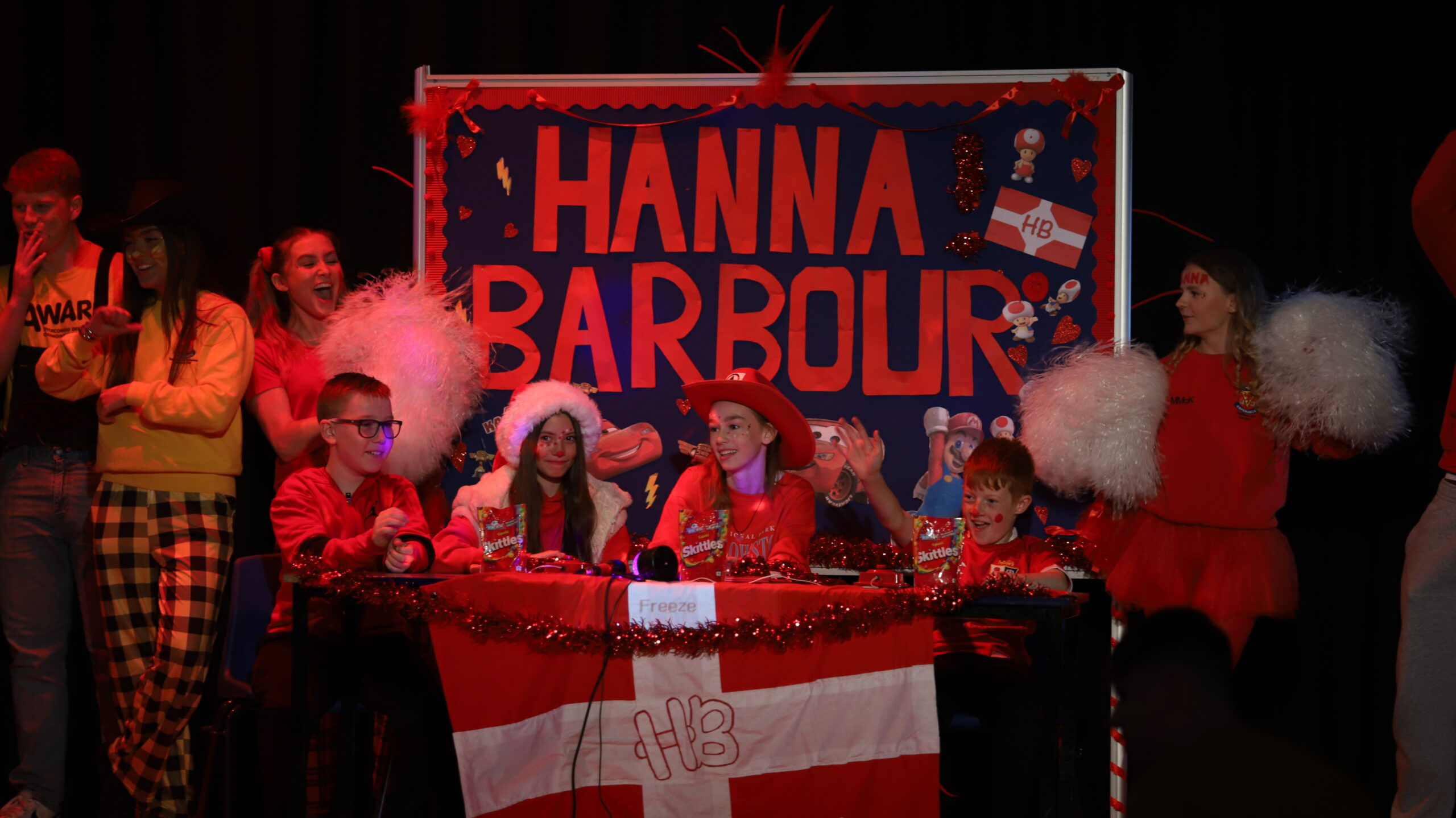 Two quizzes (Years 8/9 and Years 10/11) were hotly contested (not least in the cheer-leading and dancing of the House Prefects) and astonishingly they mirrored each other. On both occasions Conway/Gracey took an early lead only to be overtaken (at the very same stage of the quiz) by Hamilton and Seymour who triumphed on both occasions. This means (drumroll please) that Wallace's total fundraising for our legacy charity Cancer Fund for Children has reached £175,000! The final scores were 89, 79 and 75.
The doughty competitors were as follows:
Barbour/Hanna: Olivia McWilliam, Alana Best, Imogen Armstrong, Lucy Crawford, Ethan Reid, Brandon McAllister, Scott Graham and Toby Lynas.
Conway/Gracey: Ellie Reid, Isabelle Mullin, Laura Boyd, Charlotte Duncan, Olly Chambers, Sam McLernon, Reuben McGonigle and Jay Greer
Hamilton/Seymour: Zola Carnew, Lucy Wong, Zara Bridge, Kate Lewis, Zach Gordon, Riley Prince, Sam Hoey and Harry McMillan.
As always there were moments of shame…Mr English was seen shaking his head in despair as a very simple calculation eluded each team and moments of pride…yes, Amazon is not just a retailer but throughout the event there were moments of sheer, unbridled fun which sent staff and students alike home in the best of humour.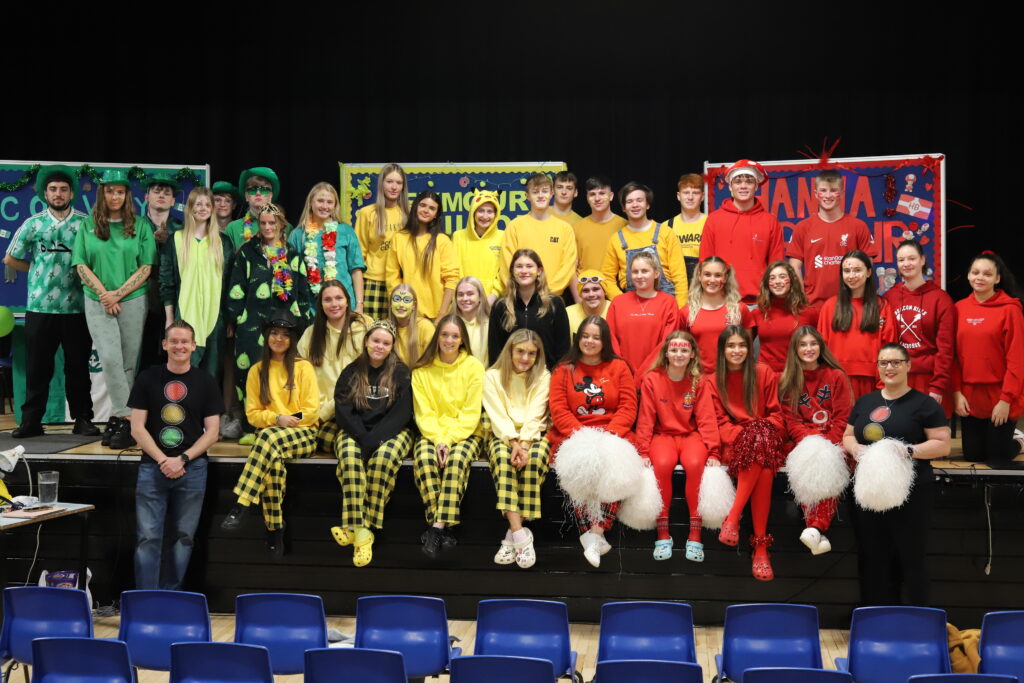 Thanks to the quizmasters and the scorers for keeping a firm hand on behaviour and an accurate tally on the scores and a HUGE thanks to the House prefects who led from the front to inspire their supporters.
For Mrs Davison and Mr Simpson it brought back happy memories of their own competitive school days although, by his own admission, Mr Simpson is still harbouring a grudge towards a certain former House Master who made Mr Simpson House Vice-Captain!
Mrs O'Hare commented:
"The House Day was a great success. Our young people looked very happy and so very engaged with the events of the day."
Last modified: October 20, 2022