Red Nose Day will be remembered as a red letter day by Year 14 student Lewis Taylor, as he assumes the mantle of leadership of Wallace High School! Mrs O'Hare, Principal of Wallace, is graciously surrendering her role to enable funds to be raised for Comic Relief. The current Year 14 students were fresh-faced Year 8 pupils when former pupil Aaron Ritchie became Wallace's first ever student Principal ; the day was so memorable that Wallace's current Head Boy and Head Girl were able to describe it in minute detail a full seven years later!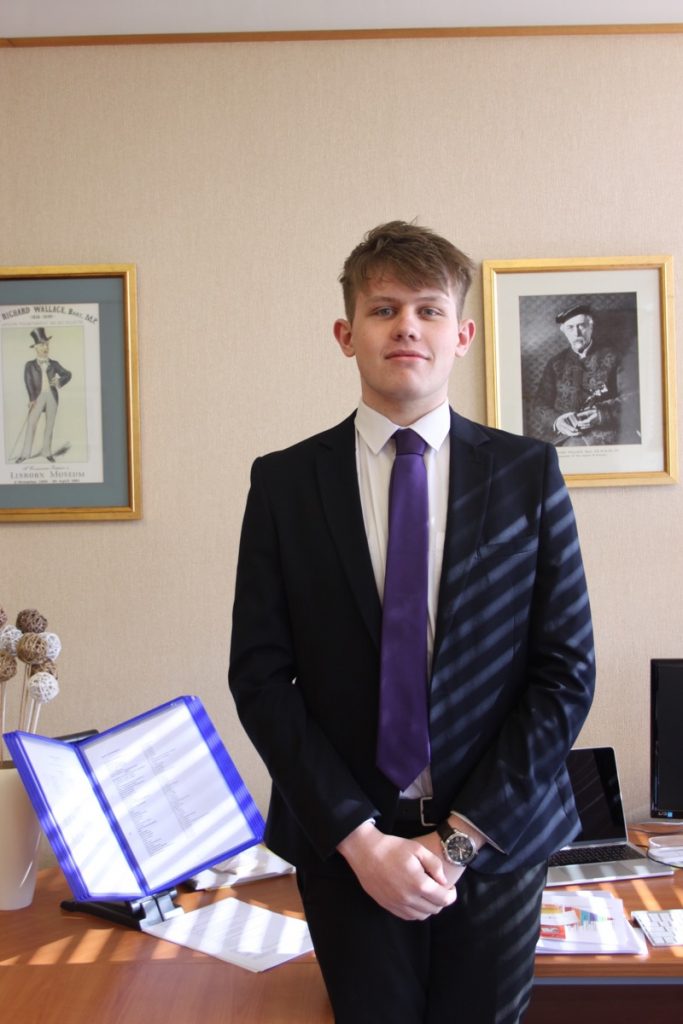 During his brief reign Lewis will enjoy the privilege of using the Principal's car parking space and her office. He will conduct a staff briefing, visit classrooms to deliver spot prizes and lead Friday's assembly in addition to other duties. Crucially, he will be able to make announcements during the day directly to the pupils which may reflect a relaxation of some normal school regulations! As the goal of the event is to raise as much money as possible for Comic Relief, pupils are being reminded that there is, on this occasion, a direct connection between what you give and what you get!
Fundraising got off to a good start with the school's weekly Friday charity collection and Year 10 geographers will also be swelling the coffers by completing the Comic Relief mile challenge. The style for this sporting extravaganza may be rather "wacky" as fancy dress is required so Elsa, Spider-Man and Captain Marvel could all appear in addition to the inevitable wearers of onesies!
Principal Mrs O'Hare said:
"I look back on the previous Principal for a Day fundraiser with great affection. It was a marvellous day for our entire school community. I am confident that Lewis will make an admirable successor to Aaron and look forward to inviting him to my office. I hope that all students and staff will support this event."
Last modified: March 22, 2017