Welcome to the Wallace Open Morning 2022
Usually, we welcome thousands of visitors in person; today, we welcome you as virtual visitors. Some will become the Wallace men and women of 2030 (leaving proudly, aged 18, for a bright future) whilst others who "attend" today will be parents aiming to find the "best fit" for your son's or daughter's academic ability, passions and personality. Hopefully the extensive menu of films (the Wallace showcase) will be helpful in giving a taste of Wallace life.
The Year 8 Experience (especially for our prospective pupils)
We are delighted to share with you a short film giving a snapshot of Wallace life. The Year 8 booklet addresses many of the concerns and questions a prospective pupil might have.
Click the image below to access our Year 8 Pupil Booklet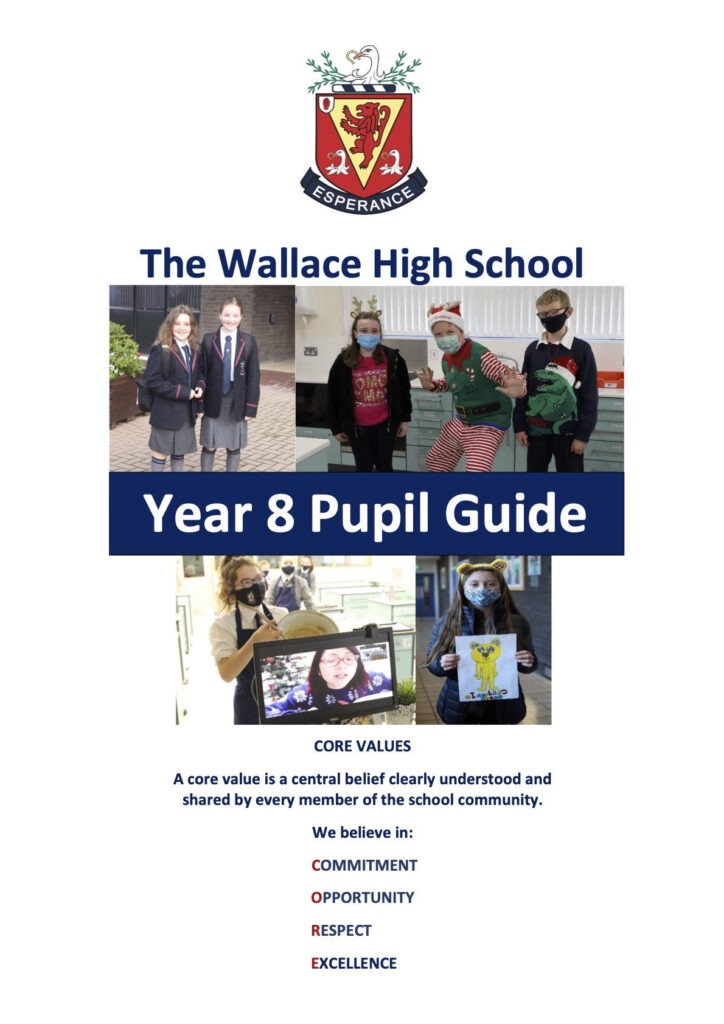 Our Principal Mrs O'Hare is immensely disappointed that we cannot meet you in person; "Open Morning is my favourite event of the school year because it reflects the enthusiasm, friendliness, success and warmth which are the hallmarks of the school's identity." Our Head Boy is Ewan Patterson and our Head Girl is Sophie Hinds.
Prospectus
Publication of our Prospectus is an eagerly awaited event especially by its cover stars. The 2022 Prospectus reflects both the challenges we have worked through over the last year and also the theme #MadeInWallace
Click the image below to access our Prospectus.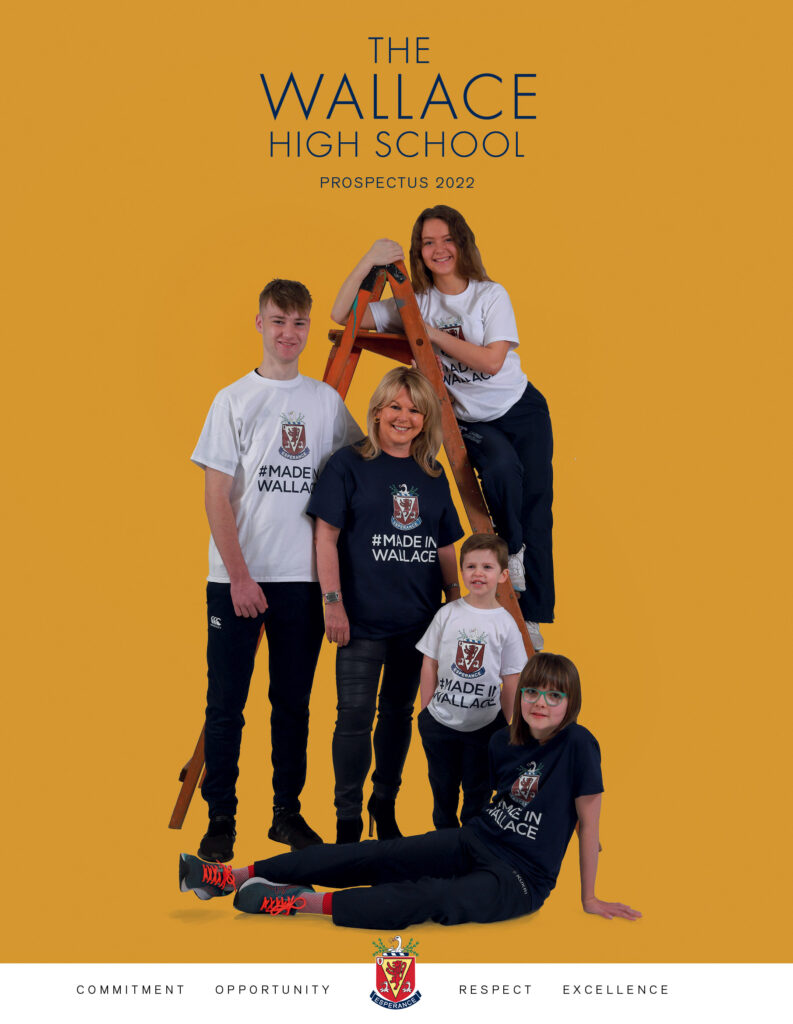 Showcasing Wallace!
CORE values
Our Core values are Commitment, Opportunity, Respect and Excellence and four short films feature four former pupils (Alan Monteith, Chris Robinson, Doctor Gareth Patterson and Doctor Jayne Kamalarajah) each talking about one value.
Pastoral
These films feature Mrs Gillian Carson (Head of Year 8) Mrs Linda Young (Assistant Head of Year 8) and Doctor Liam Halferty whose speech is relevant for prospective Sixth Formers.
Departmental
You glimpsed departments while viewing our Year 8 Information film. Here you can enjoy some further content with insights into extra-curricular activities linked to subjects.
Stretch and Challenge
As a highly academic school with a proud tradition of excellence we have worked hard to develop our provision for Gifted and Talented students at all levels of study. Our Showcase films feature two remarkable former pupils.
Sport
We love our sports! Sports Honours boards record the names of many Wallace men and women who have achieved representative honours; the Wallace Hall of Fame stretches down an entire corridor. Meet some famous and current Wallace sports stars.
Extra-curricular
The Y8 booklet lists the many activities which usually occur! Some of our most popular extra-curricular activities are creative (choir, orchestra, jazz, song-writing, art and film club), semi-curricular (book club, computing, debating, eco-club, horrible histories) or spiritual (scripture union) and we are always open to ideas!
Careers
Students throughout their school career have access to CEAIG (Careers Education and Information Guidance) through departmental careers based activities and specialist events. Many former pupils of Wallace can be found in every profession and many have made outstanding contributions to the life of Northern Ireland.
Last modified: January 7, 2022