The gifted and talented programme in Wallace continues to highlight the tremendous ability that many of our students possess. On this occasion, congratulations must go to three Wallace students who have been awarded coveted places on Oxford University's prestigious UNIQ programme for Summer 2017!
Ryan Simpson, Rebecca Lynn and Cameron Beattie have all been successful in their applications to the courses that run at Oxford Colleges over the coming months. It is without doubt that their acceptance to these courses represents a fantastic opportunity for them to realise their full potential and broaden their horizons before applying for degree courses next year.
Ryan has gained a place on a Politics, Philosophy and Economics course, fitting for a student who has been exceptionally dedicated to a range of commitments relating to this field! Ryan has attended public speaking events, served in political mock elections, is a former member of the UK Youth Parliament and has also led main assemblies in Wallace.
Rebecca has gained a place at the newly launched UNIQ Conference as well as a reserve place on the Oncology course and this is undoubtedly a reflection of Rebecca's superb academic record!  Impressively, Cameron has also attained a place in the Computer Science Summer School, which is reflective of his growth mindset in having a curiosity about how things work, and the ability he displays in using Maths to problem solve.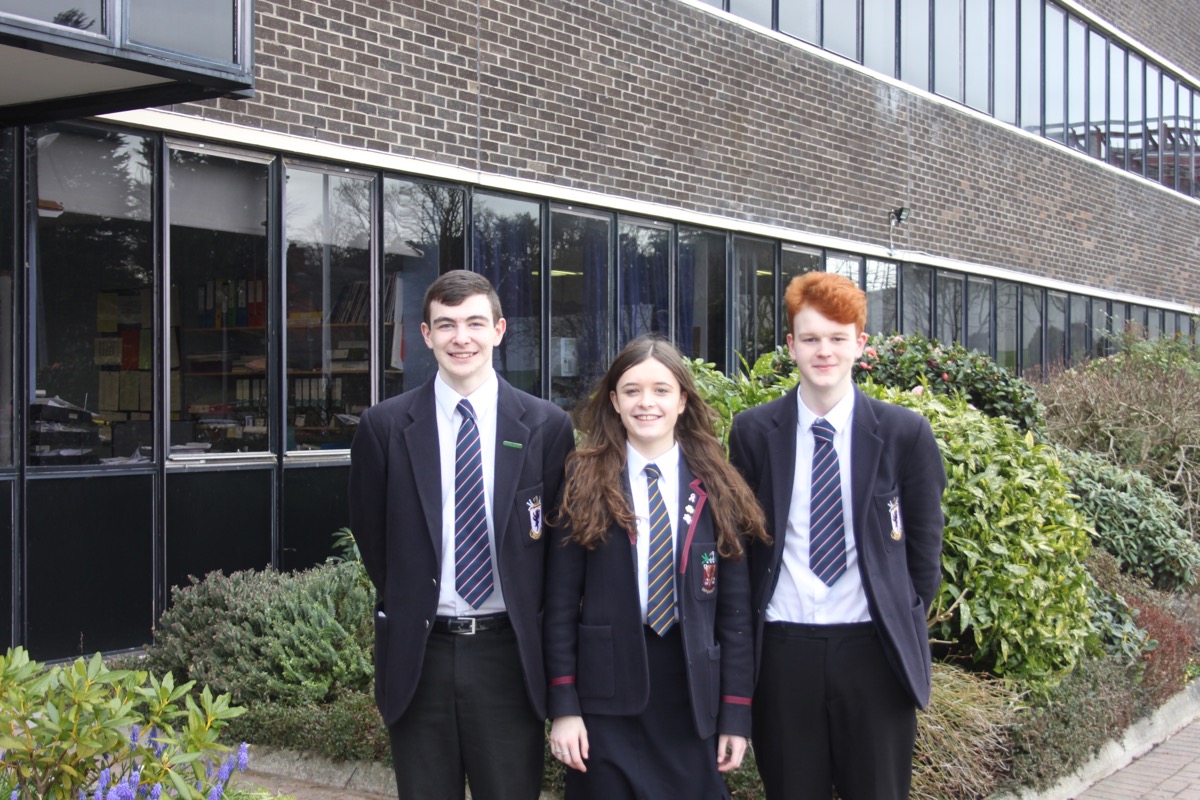 Each of these opportunities are 'all expenses paid' places and will allow the students to gain a better understanding of the demands and expectations of study at one of the world's most recognised educational establishments. Ryan, Rebecca and Cameron continue to apply high levels of determination to their academic commitments and these summer school placements, acquired through the Gifted and Talented programme, have provided unmissable opportunities for them.
Senior Teacher, and Gifted and Talented coordinator, Mr McKnight, commended each of the students on their acceptance to the range of activities. He remarked,
"Ryan, Rebecca and Cameron have the academic and personal traits to really benefit from the UNIQ programme. The opportunity and exposure, that an immersive experience in Oxford will provide, is sure to motivate and engage each of them greatly as they look ahead to making the big decisions associated with the university application process in the coming year. I hope their success this year will encourage more of our students to apply for the UNIQ programme in future years. I look forward to hearing about each of their courses and wish our students the best of luck as they travel to Oxford in the coming months!"
Last modified: March 22, 2017