An early highlight of the movie Mamma Mia! Here We Go Again is the rousing tune to accompany the graduation scene as Donna sings "When I kissed the teacher" but somehow that didn't seem entirely appropriate as a fundraiser! Our fundraising activities are curtailed at present in compliance with public health guidance but thanks to the Senior Prefect team and two heroic teachers Children in Need day still provided more than a little fun! A special draw was held as a thank you to those who had signed up promptly for the non-uniform day which was in aid of Children in Need and the British Legion's Poppy Appeal. Unbeknown to the pupils two of the prizes provided the opportunity not to kiss the teacher but to "pie the teacher!" The lucky pupils were Ella McKibben (Year 8) and Kyle Shanks of Year 9; the willing victims were Mrs Hawthorne and Mrs Davison who endured the type of moment usually seen in Laurel and Hardy films! Our Head Boy and Head Girl, Ewan and Sophie, enjoyed observing the cream splattered crime scene and Sophie (just call me competitive) managed not to mention her triumph in the Pudsey races. If this battle of the sexes was anything to go by the future ( to quote Panorama) is female although some might say that there was a marked degree of gamesmanship as the girls displayed a ruthless streak!
On this special day the Year 12 GCSE Journalism class enjoyed meeting local Alliance politician Sorcha Eastwood who shared with them some of her political ideals and interests. A passionate champion of young people, Sorcha is especially interested in improving youth mental health provision and is also involved in campaigning regarding climate change.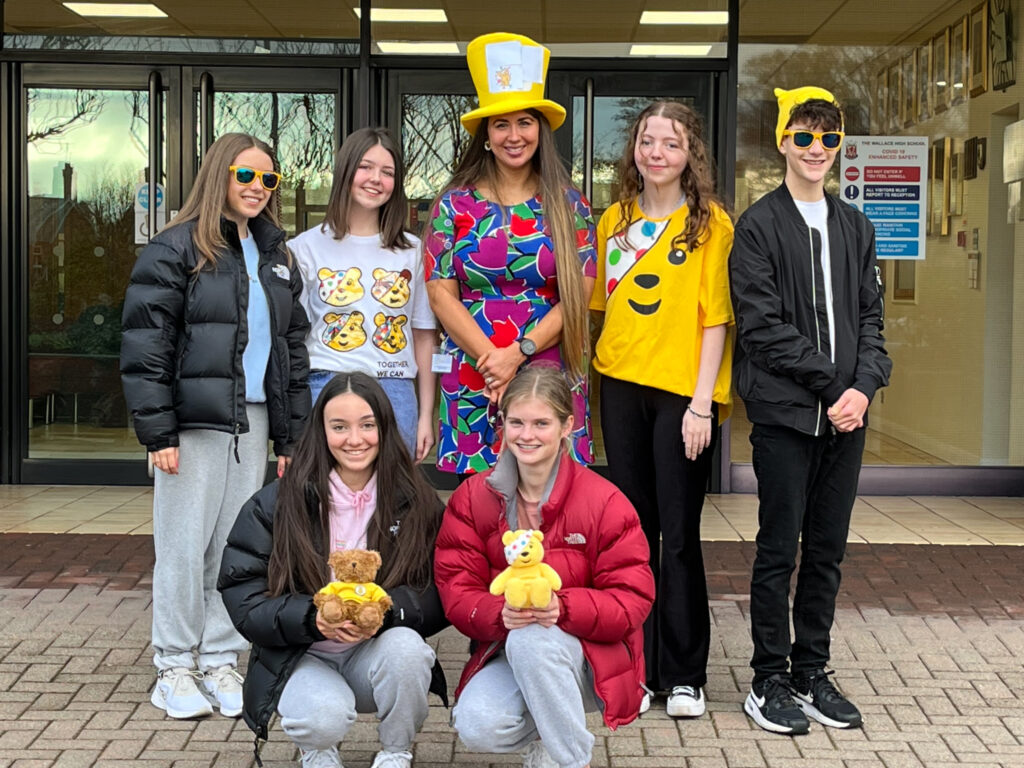 You can view the Pudsey races and Pie the Teacher in the videos below.
Last modified: November 19, 2021