Although we haven't been at school for a term we haven't been idle in raising awareness of charities both at home and overseas. Between September and December 2020 you helped us raise an amazing £8788.24 for a range of charities including Habitat for Humanity, the Simon Community, Children in Need, the Salvation Army, Diamond Blackfan Anaemia and our legacy charity Cancer Fund for Children. We also delivered Christmas donations to the Lisburn Food Bank whilst Mrs Hawthorne and her crack team of helpers completed our annual hampers for the Women's Refuge.
At Valentine's Day 2021 you had a heart for our legacy charity Asha and local charity Action Mental Health; we raised a terrific £2550 to split equally between the charities.
During February our 1X1 girls, some Y14 girls and a handful of foolish female staff members completed the 100 squats challenge; if you are thinking that's not much the challenge was 100 squats DAILY for each participant! Some knees were aged to start with and only time will tell the impact on younger knees but the squats total was in excess of 50,000 and The Teenage Cancer Trust will be the beneficiary of the girls' efforts. The team raised over £900, Y14 student Sarah raised over £300 on her fundraising page and we hope to gather final figures from some other fundraisers on our return to school next week. HUGE congratulations to all the participants and for those sceptics out there…just give that challenge a private try for a month!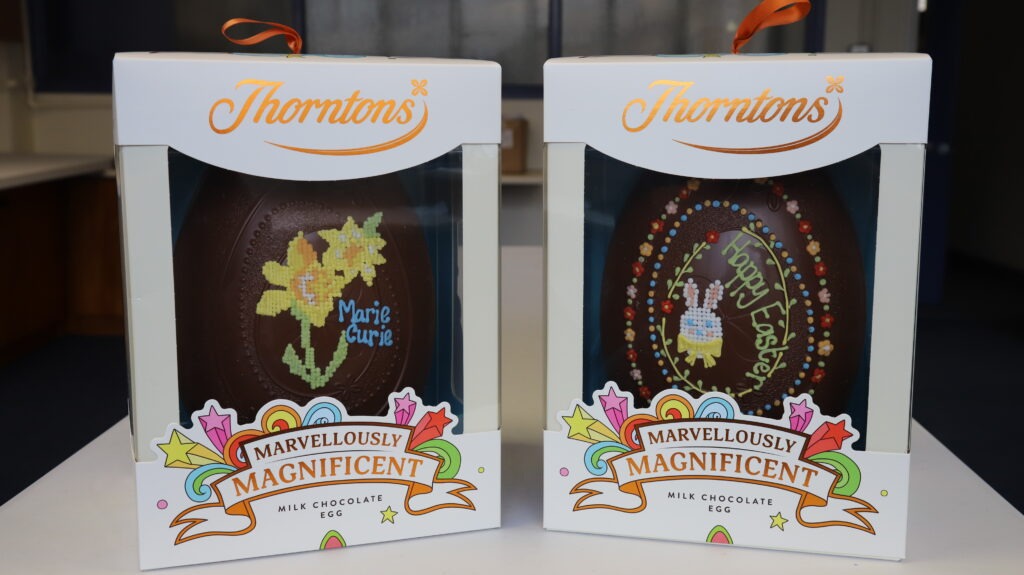 As Easter approaches we have launched our Easter raffle in aid of Marie Curie and Pancreatic Cancer research. In 2013 we lost our much-loved Senior Teacher Mr Bill Wilson to pancreatic cancer; we were shocked and grieved at the death of Mr Gary Corkin last year from the same disease. Gary's son Craig and his nephew Scott McCabe,both former pupils, have been raising funds in his memory with Scott recently completing the 230km February challenge in aid of Pancreatic Cancer UK. Scott has currently raised an amazing £5,236 and has expressed his thanks to the many fellow former pupils and staff members who supported his challenge.
Details of the prizes for the Easter Raffle are on Facebook and Parentmail. We are very grateful to a number of our former pupils for generously giving prizes to support this fundraising venture. Our star prize is a framed Ulster rugby shirt with a host of signatures from sporting greats such as Rory Best, Tommy Bowe, Ruan Pienaar and our own Chris Henry. Additional prizes may appear on the prize list so stay alert for updates.
Red Nose Race from The Wallace High School on Vimeo.
Sadly we are not in school for Red Nose Day and we won't be able to have our usual sea of daffodil adorned blazers and Easter egg raffle but all is not lost…we have the visual delight of our Red Nose races featuring our Senior Prefect Team and some stylish outfits! We also had the Great Saint Patrick's Day Bake Off challenge featuring the House Captains. Joel produced a traditional wheaten bread that would earn him a Hollywood handshake, Scott's shamrock themed cake would have graced a White House Saint Patrick's Day afternoon tea whilst Sarah and Steffi excelled creating brilliantly themed sweet treats. Steffie's soda farls, traybakes and cupcakes captured the mood of the challenge whilst Sarah's cupcakes were models of uniformity ( Mary Berry would applaud!) and creativity … the legendary pot of gold at the end of the rainbow has never looked so good!
A huge thank you to our pupil leaders for their creativity, commitment and community spirit; we hope our Red Nose reminders throughout the week have encouraged you to share in the fun of the day. Don't forget to watch and donate!
Last modified: April 26, 2021