For the first time since 2019, staff and members of Junior Scripture Union made their way to Mullartown House in Annalong, a much-loved venue for generations of Wallace pupils. Owned by BCM International, Bible Centred Ministries, Mullartown sits on four acres of land with breathtaking views of both the sea and the Mourne Mountains.
Various enhancements have been made to the facilities since our last visit but the warmth and commitment of the facility's directors (Jason and Gemma Hill) and the enthusiasm of the volunteers who support the work at weekends remains unchanged. The pupils' enjoyment of the excellent food was also unchanged!
This year's overarching theme at Junior Scripture Union is prayer and in particular, the Lord's Prayer. During sessions on Friday evening, Saturday morning/ evening and Sunday morning the pupils explored the impact and meaning of prayer. We were delighted to have the support of Andy Shields from Made for More ministries who delivered insightful teaching complemented by worship sessions led by Miss Pascoe and a team of Sixth Formers.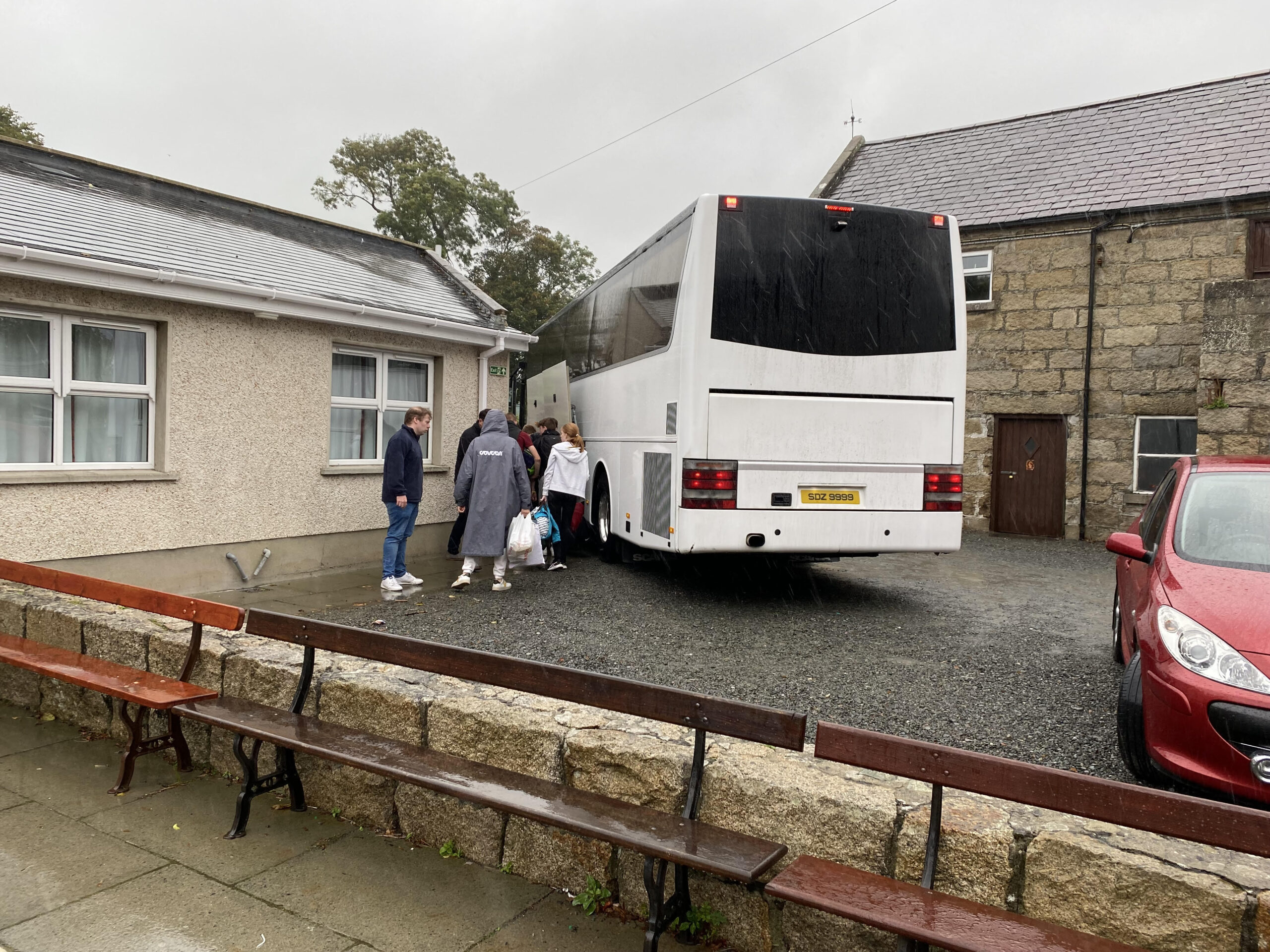 Fun is also a key element of SU weekends. Friday night's entertainment was a talent show while Saturday night saw us enjoying a "social" which was so energetic one Fitbit told its owner how far she'd been running! Favourites such as the Macarena and YMCA had everybody on their feet and the request to remember jeans, a checked shirt and a western style accessory had been heeded by many.
Sunday morning saw the pupils enjoying a time of reflection and fellowship as they pondered insights they had gained. The warmth of their thanks both to the senior pupils and to the teachers indicated how special this residential had been for them – it was a "first" even for the Year 10 pupils.
Special thanks are due to Mrs Hawthorne and Mrs Harper who played the leading roles in planning and organising the weekend and to Messrs Fraser and Gibson who also braved the entire weekend. The staff have no doubt that it was all worthwhile and are confident that the pupils were asleep very early on Sunday evening. To quote one parent about her daughter's experience:
"The pyjamas are already on!* She had the BEST time! Talked non-stop when we picked her up." * at 7.30 pm
Last modified: October 14, 2022