What do you do in a pandemic when all opportunity to play your favourite sport disappears? Some people might disappear under their duvets or at the very least slack on their training schedule but for Year 13 student Sophie Hinds it was a chance to focus on a Wallace core value and take a new opportunity.
The road to the final began before Christmas when six Year 13 girls opted to enter the Soroptomists' Public Speaking competition. Supported by Mrs Gillian Weir (Head of English) our entrants were Connie Crothers, Sophie Hinds, Victoria Lightbody, Sarah Moore, Imogen Uprichard and Cerys Wilson. Due to the pandemic the competition had been moved to a digital platform and the girls uploaded their video speeches, on a diverse range of topics, in mid- January. Mrs Weir noted:
" Our girls have thoroughly enjoyed researching their topics and considering effective delivery strategies, making powerful use of our varied digital learning strategies. It's been a pleasure to work with them."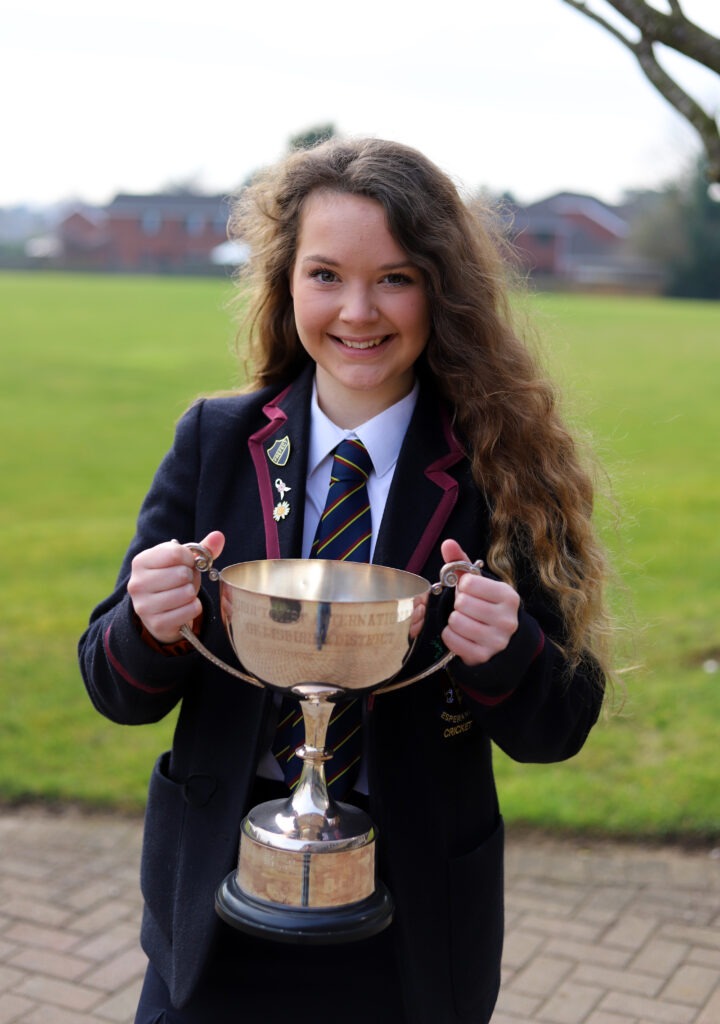 All speeches were viewed by a panel of judges and a select number were invited to deliver their speeches live via Zoom (what would we do without it?) at the final of the competition. Sophie emerged triumphant as the winner which is all the more laudable as it was her first ever public speaking competition! Usually much of Sophie's time is occupied with training and playing both hockey and cricket but as her sporting opportunities were much reduced she was determined to show resilience in what could be disheartening circumstances. Her speech on the Covid-19 pandemic married excellent research with dynamic delivery.
Speaking about the competition Sophie observed:
" Public speaking was definitely very new to me but I absolutely loved it and it would have been silly for me not to take that sort of an opportunity when I had been landed with so much free time because of Covid. Mrs Weir was amazing and made the whole thing really enjoyable as well!"
Wallace has enjoyed great success in public speaking over the years and we are very proud to have retained the Soroptomists' trophy as current Year 14 student Anna Woodside won the local and national Soroptomists' titles last year. In the BPW ( Business and Professional Women's) Public Speaking competition our team of Abi Conroy, Gaby Johnston and Anna Woodside had been chosen to represent Northern Ireland at the UK finals in 2020 but sadly their much-anticipated trip was yet another casualty of the pandemic.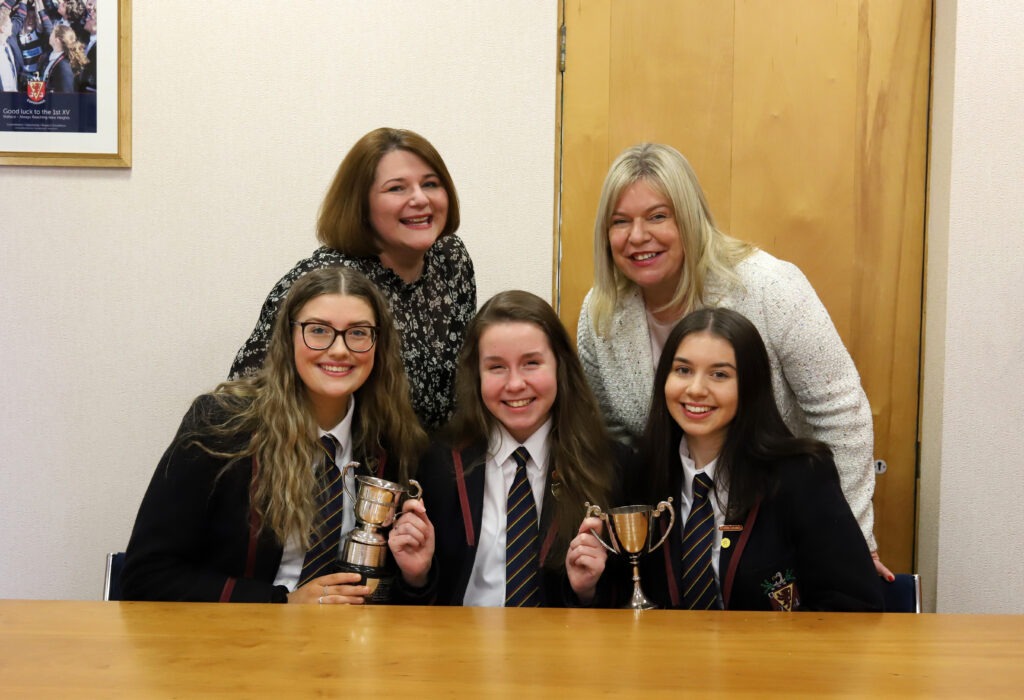 Wallace Principal Mrs Deborah O'Hare said:
" As a school we focus a great deal on high-level communication skills and I'm delighted that we have so many young people engaged in debating and public speaking. I am also proud of the resilience shown by our students in this challenging time; it's a testament to their strengths of character that they are taking new opportunities and developing their skills."
Last modified: November 17, 2021