The English Department held its first extra-curricular Creative Workshop of the new academic year this week.
Table of Contents
Creative Workshop
The English corridor echoed to the spooky sounds of screams, haunting moans and howling wind as a suitably atmospheric mood was created by Miss McGrath, whose room was bedecked with a warning sign, declaring ""Enter if you Dare"!
The Key Stage 3 pupils thoroughly enjoyed the opportunity to learn about Gothic writers and started to write their own pieces inspired by Halloween. They then mixed some potions, learning ageing techniques to make their final pieces look mysterious. During these fun filled workshop, students had the opportunity to create their own spooky stories and petrifying poems.
Miss McGrath commented,
"Following the success of last year's creative efforts, I was delighted to see so many junior pupils enjoy our Halloween workshop. I've already received some superb entries for our Departmental competition and plans are afoot for our Christmas workshop in early December."
Year 8 pupil Ava added,
"It was a fun afternoon! I definitely think I learnt some interesting ways to make my writing more dynamic. I enjoyed meeting new people from other year groups and the spooky snacks were very tasty!"
Head of Department Gillian Weir continues to be impressed by the students,
"It is wonderful to see a love of the Arts flourishing amongst our pupils and I am looking forward to reading our students' work. Thanks to Miss McGrath for her enthusiasm and commitment to providing such a rich opportunity. I'd encourage everyone to keep an eye on the school's Social Media channels to enjoy reading some of the magical and mysterious entries in the coming weeks. "
Gallery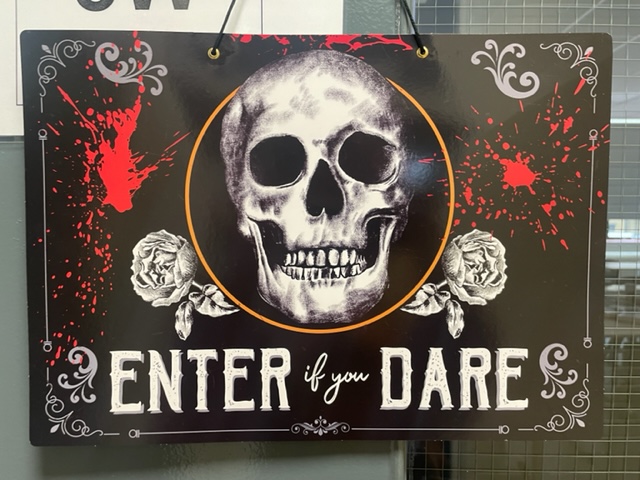 Poetry
This workshop followed a wonderful enrichment trip for thirty Year 10 pupils who enjoyed a day out at the Heaney Home Place, thanks to the creative genius of their classmate Kate!
Kate was crowned winner of Ulster University's Poetry Competition earlier this year and as part of her prize, she and her classmates spent a day exploring the work of Seamus Heaney.
Dr Frank Ferguson, Director of the Centre for Irish and Scottish Studies at Ulster University, took time out of his busy schedule to join the Wallace students at the Heaney Home Place.
Kate commented,
"We had a great day out with Mrs Harrison and Mrs English and certainly learnt a lot about Heaney's life, as well as many useful tips about improving our writing."
Gillian Weir explained,
"The day offered superb contextual insights for the pupils, providing an excellent springboard for both their own creative writing and their analytical work. We are delighted to enjoy such a fruitful relationship with Ulster University and our Year 13 students are looking forward to working with Dr Ferguson at an intensive study day in early 2024."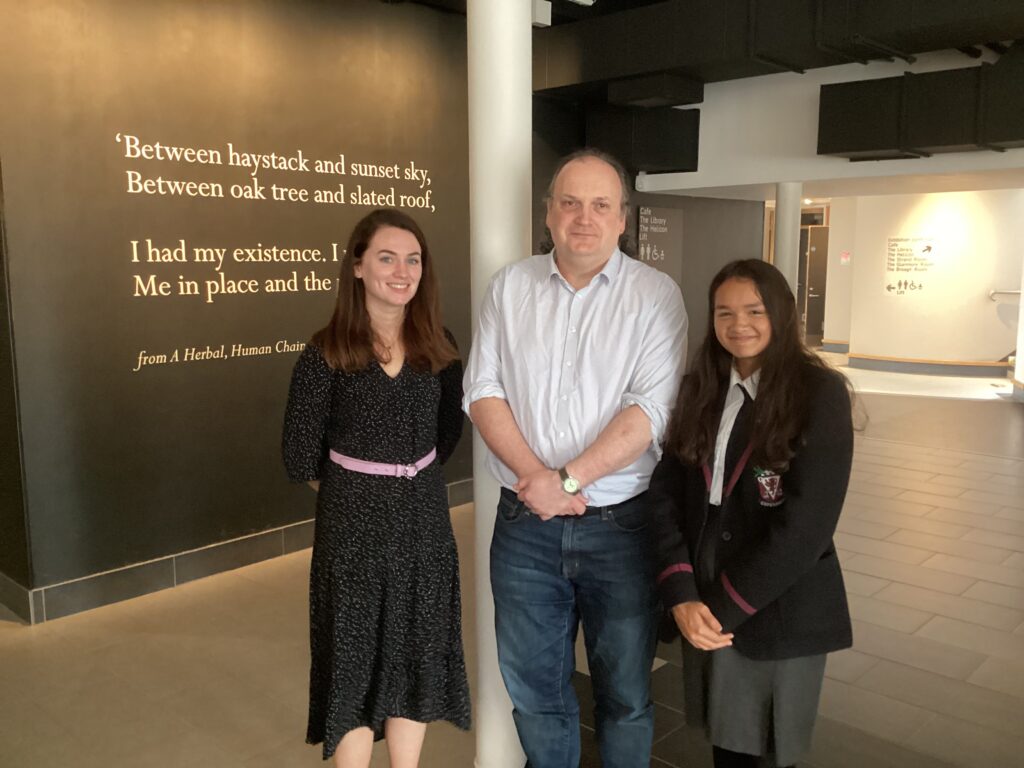 Year 8 students are also getting a chance to develop their thespian skills with the Drama Club, run by Miss Richardson in the Drama Studio. Great fun is being had as new friendships are formed and students are building their confidence whilst also learning new dramatic skills, which we will undoubtedly see on stage sometime soon! The Juniors are also looking forward to a festive trip to the Lyric's Hansel and Gretel. Coupled with the creative flair of Mrs Rogers as seen by the success of the annual 'Night at the Musicals' event, the breadth of talent from the English Department students and staff alike appears to know no bounds.
Mrs Weir concluded,
"As the first half term of 2023/24 draws to a close, we are putting final preparations in place for a number of prestigious competitions, including the Young Citizens' Bar Mock Trials and The BPW Public Speaking Regional Heats.
From Debating to the The Critical Thinking Club, there is always a fantastic buzz in our department, with a wide range of activities on offer. We are also continuing in the altruistic footsteps of our founder, Sir Richard Wallace, as we are looking forward to our 'Read On' fundraising for Cancer Fund for Children after half term."
To reflect on some of last year's success, please follow the link:
Last modified: November 6, 2023