Could you be successful in the pharmaceutical industry?  This was the question asked to Year 14 Chemistry students in September by Almac Group's STEM Outreach Manager, Dr Frances Weldon.  Four Chemistry teams took on the challenge and so began Wallace's first industrial collaboration, with the help of a grant from The Royal Society STEM Partnership Award.  The challenge set was to design a synthetic method for an ester synthesis that could be produced for use in the flavouring or perfume industry. 
Every week our teams met with Dr Shepherd to consider factors such as safety, costings, purity, yield and profitability . We were supported with regular advisory meetings with Dr Frances Weldon and Mr Conor McCallion. Our teams prepared reports, methods and safety analysis matching closely those used in the pharmaceutical industry.

Once our products were synthesised we had a most successful visit to Almac Group's global headquarters in Craigavon where our products were analysed by Dr Megan Smyth and Eilish Bonner. The teams were given a guided tour of the process development chemistry and analytical laboratories and the scale up manufacturing plant for active pharmaceutical ingredients.  There they witnessed exactly how the processes they developed would happen in industry. All students were fascinated by the machinery and differences to school laboratories and we all enjoyed a delicious lunch. Students within the teams have applied to study engineering,  pharmacy and many other STEM based career paths so this experience provided a valuable insight into an industry that is one of Northern Ireland's largest employers.
The project finished with a 'Dragons' Den' style presentation of the products as teams battled it out to be the winners of 'Best Product'. Dr Weldon was our final judge and commented on how difficult it was to separate the teams. The winning team ChemESTERy was chosen due to their meticulous product planning and impressive 98% product purity synthesised in our Chemistry laboratories. Well done Kirsty and Kai!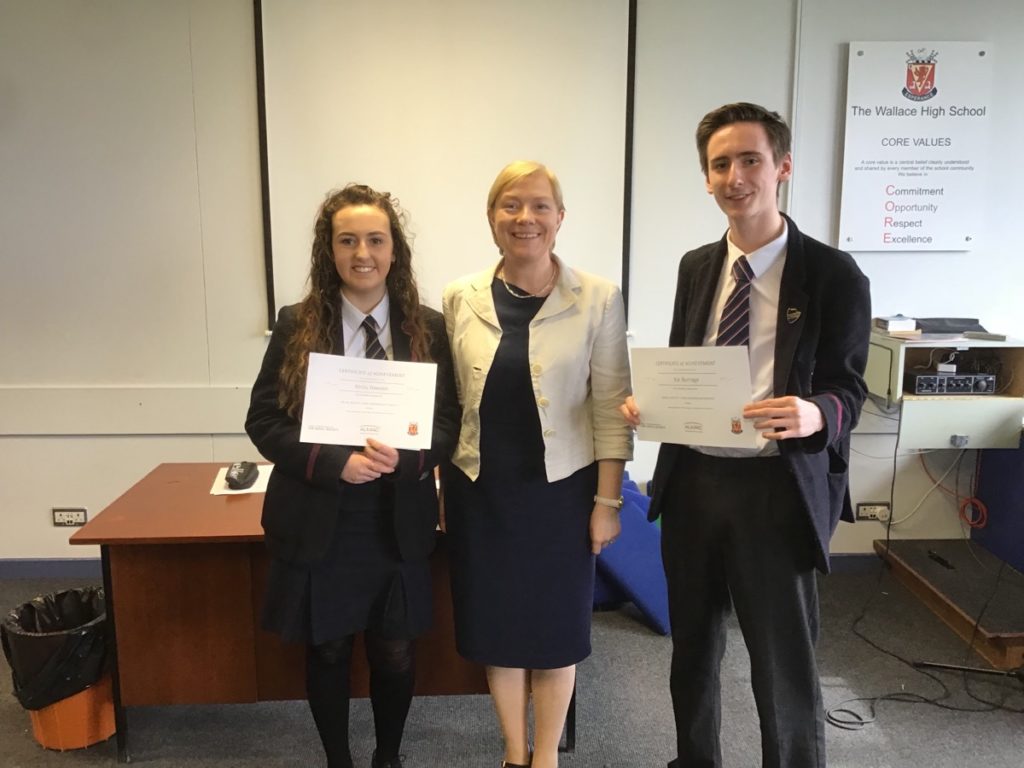 The success of the project will, we hope, lead to future collaboration with ALMAC. Students commented that they found the project enjoyable, unique, educational and inspirational giving them a real life look at the planning and safety considerations that are part of producing a pharmaceutical product.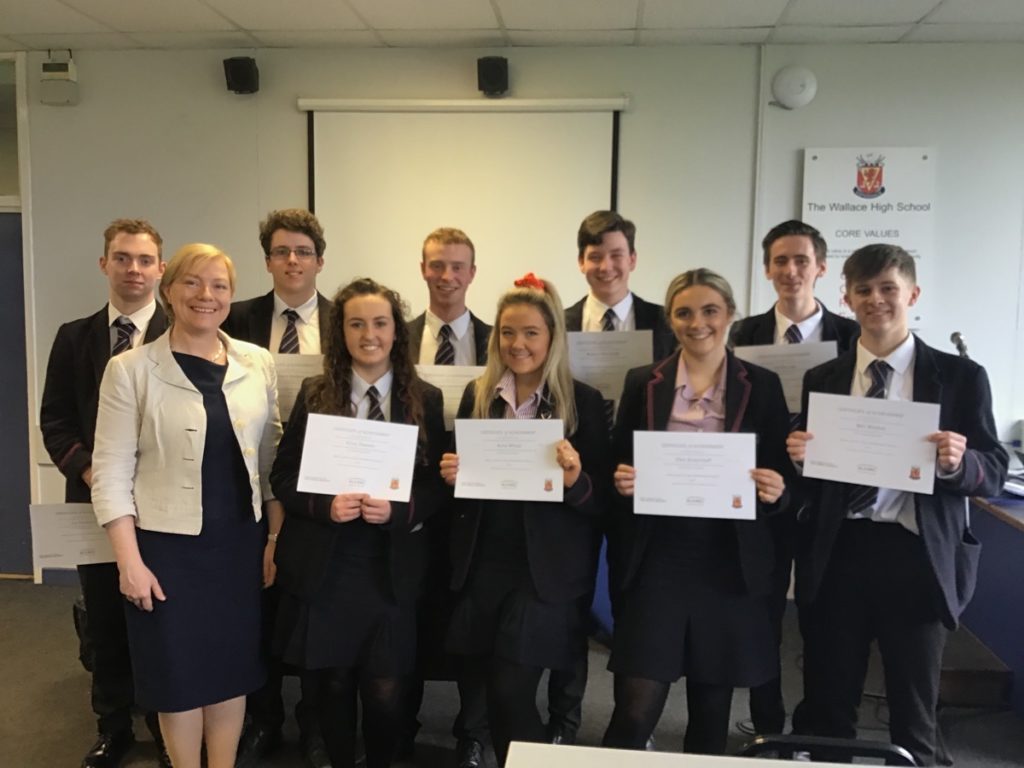 Dr Shepherd said:
'I am extremely proud of how these teams took on the challenge. All students were fully committed over a six month period and it was wonderful to see research, practical, analytical and presentation skills develop and grow over this period. I would also like to thank Dr Frances Weldon for all her support throughout the project.'
Dr Weldon said 'Almac Group was pleased to have collaborated with Wallace High School on this STEM Partnership project. We are passionate about advancing knowledge and interest in STEM subjects and helping young people relate their studies to the world of work and potential career paths within the pharmaceutical industry.'
Last modified: May 10, 2019