A team of our Year 13 students took part in the Royal Society of Chemistry School's Analyst Competition on 9th June 2023. This competition is designed to challenge the skills and capabilities of our young people and stretch their practical skills for a future in science. It is an opportunity for students to expand on their existing chemistry knowledge, skills, and aptitude for analytical science through practical experiments. The contest requires students to undertake certain laboratory tasks, some which are familiar, and others that are unfamiliar or require additional research.
This year the team were required to investigate some unpleasant goings on at the Grand Baking Competition! The competitors had to identify the culprit who had sabotaged the bakers' ingredients. The team carried out a range of observations, microchemistry, a titration (a technique where a solution of known concentration is used to determine the concentration of an unknown solution), and thin layer chromatography to unmask the vandal who had committed this devious act.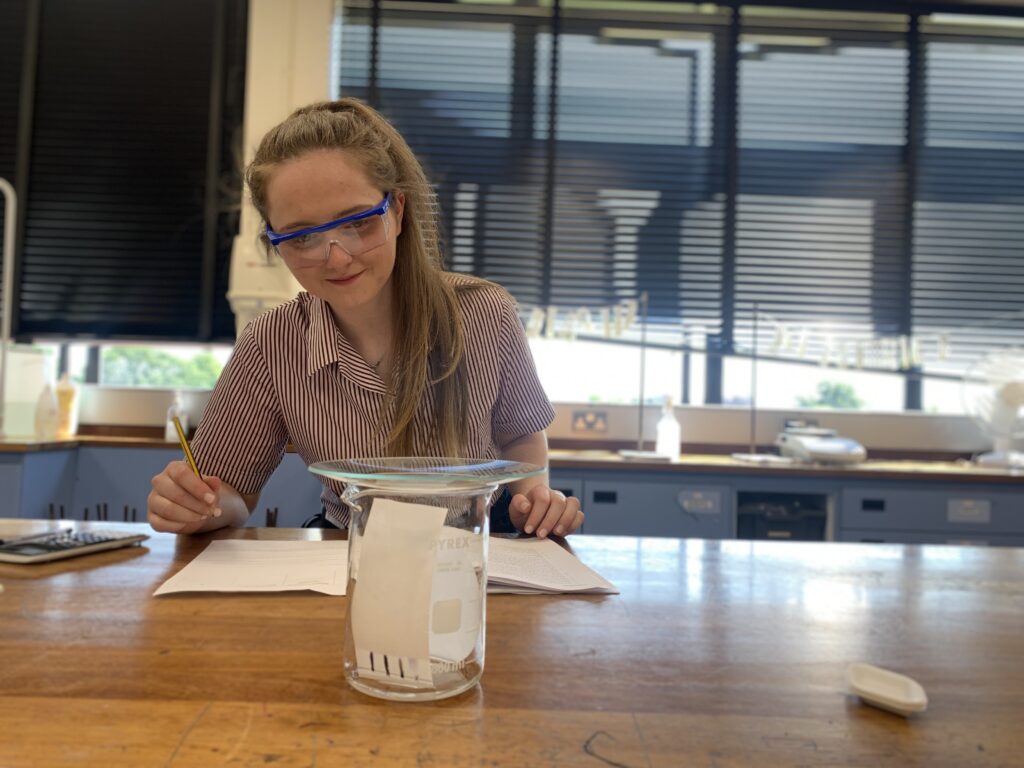 School Analytical Science Champions 2023
The team from Wallace, named the 'Triple Bond', comprised of Benjamin, Ellen and Ryan. This dynamic trio were crowned the Analytical Science Community Northern Ireland Region Champions for 2023. The Chemistry Department have been awarded with a £500 prize and each team member received a £50 Amazon Voucher.
Delighted in the student's success, competition facilitator Mrs Reid stated:
'This has been a tremendous opportunity for our Year 13 students and recognises their excellence and aptitude for Chemistry. The team deserve the rewards for their diligence and collegiality as they went above and beyond the classroom.'

Links: Royal School of Chemistry
Last modified: September 18, 2023