It's almost 9,000 km from Lisburn to Brazil but for one Wallace former pupil Brazil has been home for almost twenty years. Naomi Keefe, who was a classmate of Vice-Principal David Cleland, is a former staff member of Hunter House College and has worked in a range of contexts in Brazil. Since 2012 Naomi has lived in the favelas ( slum areas) of Olinda serving with the Pexinhos congregation of the Presbyterian church of Brazil.
Naomi's work with the congregation is largely education based. She produces material for families at risk, sports evangelism projects and a literacy project known as The Reading Room. Prior to the Covid-19 pandemic Naomi visited Wallace when she spoke in assembly and took RE classes which were very warmly received by the pupils. At the time staff were very moved by the information shared and the school recently sent a financial donation to support Naomi's literacy support project, The Reading Room.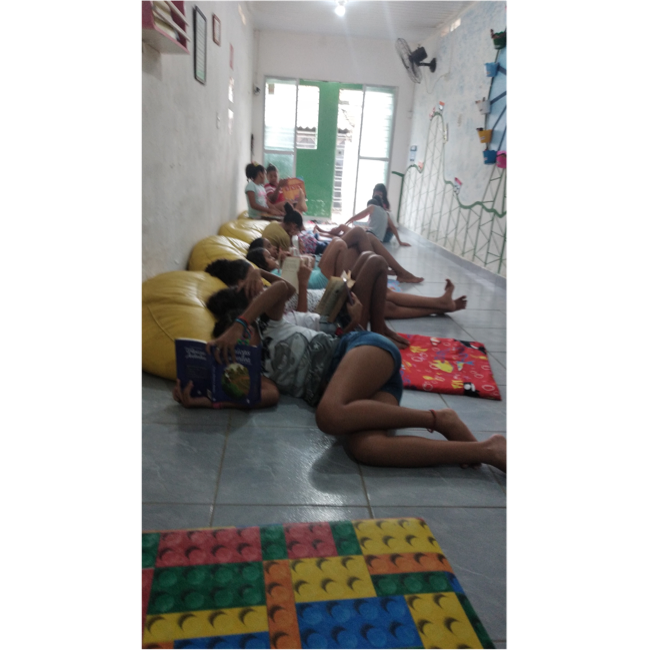 The Reading Room provides a reading space and resources for the children to enjoy. The aim is to support educational achievement, build aspiration and provide enjoyment as few children in the favelas would enjoy the privilege of owning books of their own. Resources are also taken into public spaces such as parks which raises awareness of projects and the importance of literacy.
In a recent email to Wallace Naomi noted it had been " bucketing out of the heavens" ( familiar weather for someone raised in Lisburn! ) and that the temperature was a very sticky 32 degrees!
She also added:
" Just to let you know that the funds came through ok. Thank you so much!
Please pass on my thanks to all concerned at the school for their kind and generous gift towards the work here in Brazil."
Last modified: March 31, 2023