It's hard to imagine that a vision of taking one small van to Poland and raising a target of £1,000 on a Go Fund Me page could multiply in a week to twenty five fully loaded forty foot lorries and financial donations of over £140,000 but to quote Hope for Youth Ministries:
"Little is much when God is in it.
We must do what we can, while we can, when there is time."
The project which energised and gripped people across Northern Ireland (and even beyond) stemmed from the vision of one man – Mr Robin Harper, the husband of our very own Mrs Andrea Harper. Watching the tragedy in Ukraine unfold Mr Harper phoned Colin Tinsley of Hope for Youth Ministries to say:
"Colin, we need to do something. I've got a van. Can we fill it up and get it out to Poland?"
Within hours an appeal was launched and within days promises of container lorries and qualified drivers provided at no cost had come through and as Mr Harper commented:
"It's amazing the way the people of Northern Ireland have come together to show God's grace to the people in Ukraine."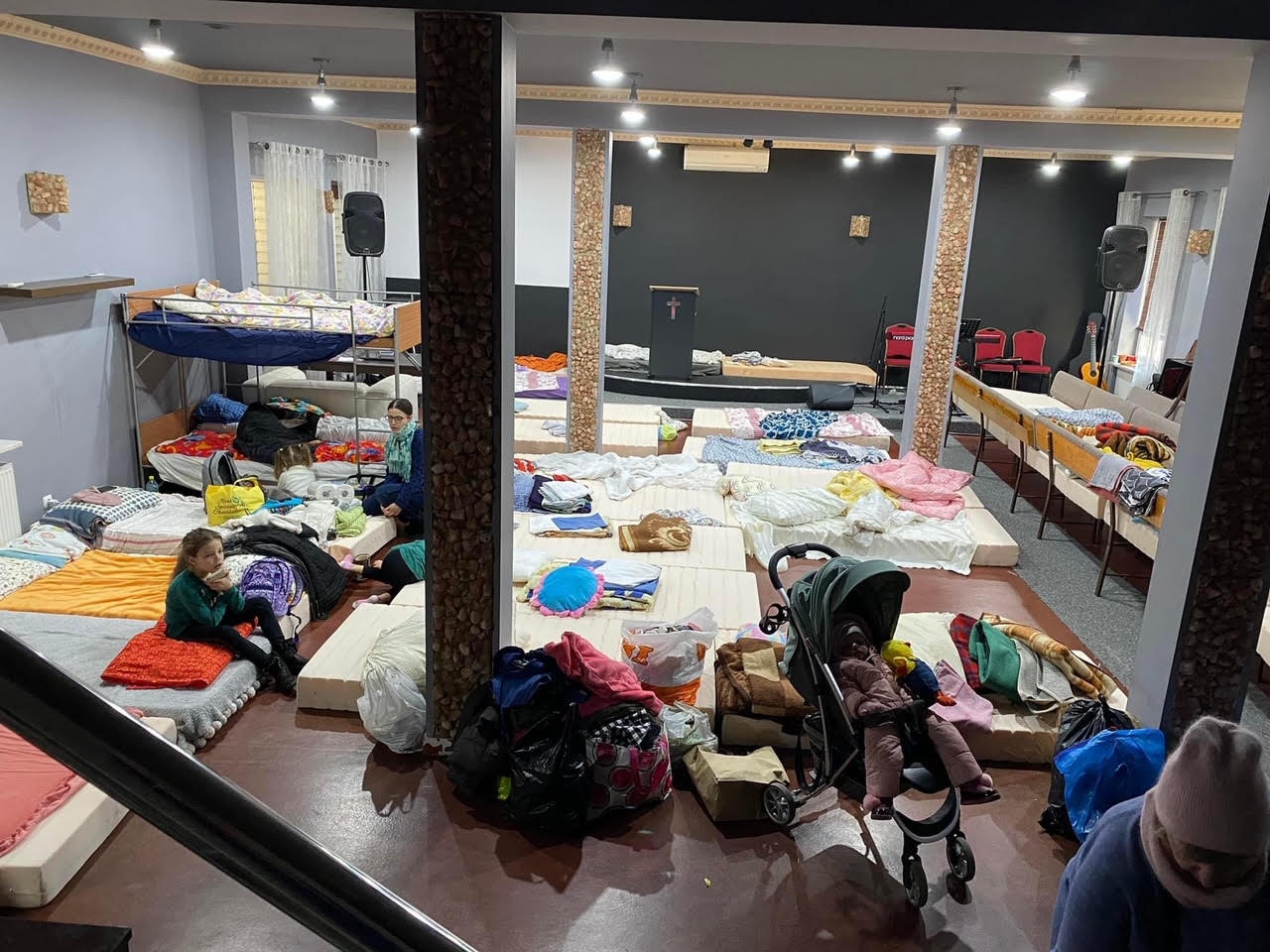 Although this was "the biggest scale we've ever done" Hope for Youth Ministries is exceptionally well-prepared to serve in this crisis. Colin's wife is Polish and he makes five to six trips annually to Poland where he works closely with Henryk Podsiadly of the Joy Foundation based in Warsaw. Henryk established a food ministry supporting the poor in Warsaw and a camps ministry especially directed towards the many children who are in state orphanages. He has contacts across Poland and this will enable the effective distribution of aid across Poland to a range of refugee centres.
On Friday 4th March Mrs Harper oversaw the loading of a van at Wallace which contained our school family's contributions and there were 50 pick-up points across Northern Ireland for donations. All contributions were brought to Mr Harper's business yard in Kinallen where a small army of volunteers packed the lorries and local drivers Peter and Johnny had the privilege of being the first of the convoy to leave for Poland. They planned to drive 24 hours a day on a shift pattern ( one driving, one sleeping) to reach Poland as quickly as possible.
The video below provides footage of Saturday 5th March in Kinallen and further details. Watch and marvel!
The success of the appeal owes much to schools right across Northern Ireland as the suffering of so many children in Ukraine touched the hearts of children and parents here. As Colin noted in a video update for schools speaking to young people:
"You've made it possible to bring hope to so many children."
Reflecting on these remarkable events Mr Harper noted:
"I particularly want to thank the Lord for His help."
As a school family it was our privilege to play a tiny part in this inspiring expression of love to those who through no fault of their own find themselves utterly vulnerable. We are continuing to collect money to support the refugees and it is a sobering thought to consider that the numbers of people (mainly women and children) who have already fled Ukraine exceeds that of the entire population of Northern Ireland.
"We can pray. We can give. We can do something."
Last modified: March 9, 2022