Two of our students, Emma McDowell (Yr14) and Jessica McLean (Yr12) experienced "unforgettable" trips to different parts of Germany during the summer when they took part in UK German Connection summer courses. Congratulations must also go to Emma as she was highly commended in an Oxford German Essay competition! Jessica spent two weeks in Bavaria in July, whilst Emma spent two weeks in Thüringen in August.
Both Jessica and Emma spent some time in a local German school and this enabled them to experience first hand the differences between school life in Germany and Northern Ireland.  Jessica has expressed that these invaluable lessons enabled her to learn a range of new vocabulary and phrases and Emma also particularly enjoyed a bilingual project on the theme of Martin Luther and the Reformation. Memorably, the two girls also got the opportunity to try a range of new delicacies that included tasting Bavarian food, such as Kartoffelsalat (potato salad) and Brezeln (pretzels) and typical Thüringen Bratwurst and Klöße (potato dumplings.)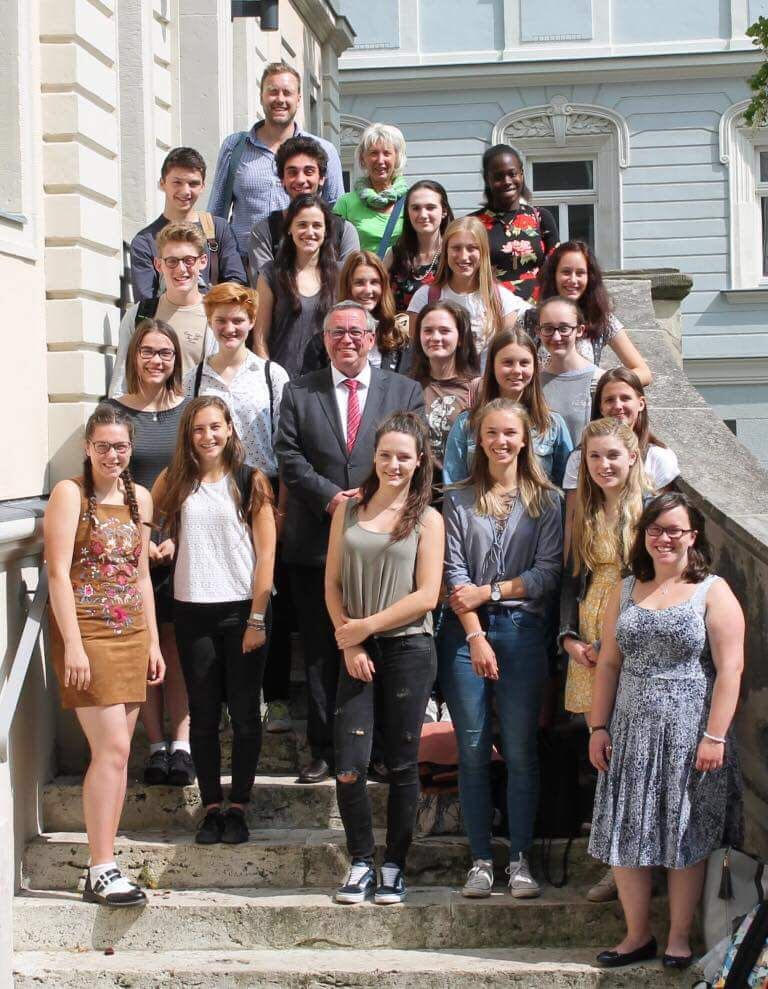 During this German adventure, there were also trips organised during the week for the group participants and their hosts. Jessica got the chance to visit Passau, whilst Emma and her group had a special reception with the Mayor of Weimar. Both girls spent the weekends with their German families who were keen to help our students have a positive experience in Germany and improve their speaking skills.
In addition to the fantastic activities already outlined, Jessica and Emma particularly enjoyed "Abschiedsfeier" ; their farewell parties! At Jessica's departing sendoff, the guests were treated by their hosts to a video slideshow showing the highlights of their trip, with the memorable moment of the night being a performance of the traditional Bavarian dance! On Emma's final evening, she was also grateful that she was enabled to enjoy a farewell party in Weimar, held in the Humboldt Gymnasium. All the participants attended the celebration along with their host families and it was lovely for them to spend their last night together. On this evening they each received a certificate, a small gift and a print out of the group diary, which they had all contributed to writing during the two weeks.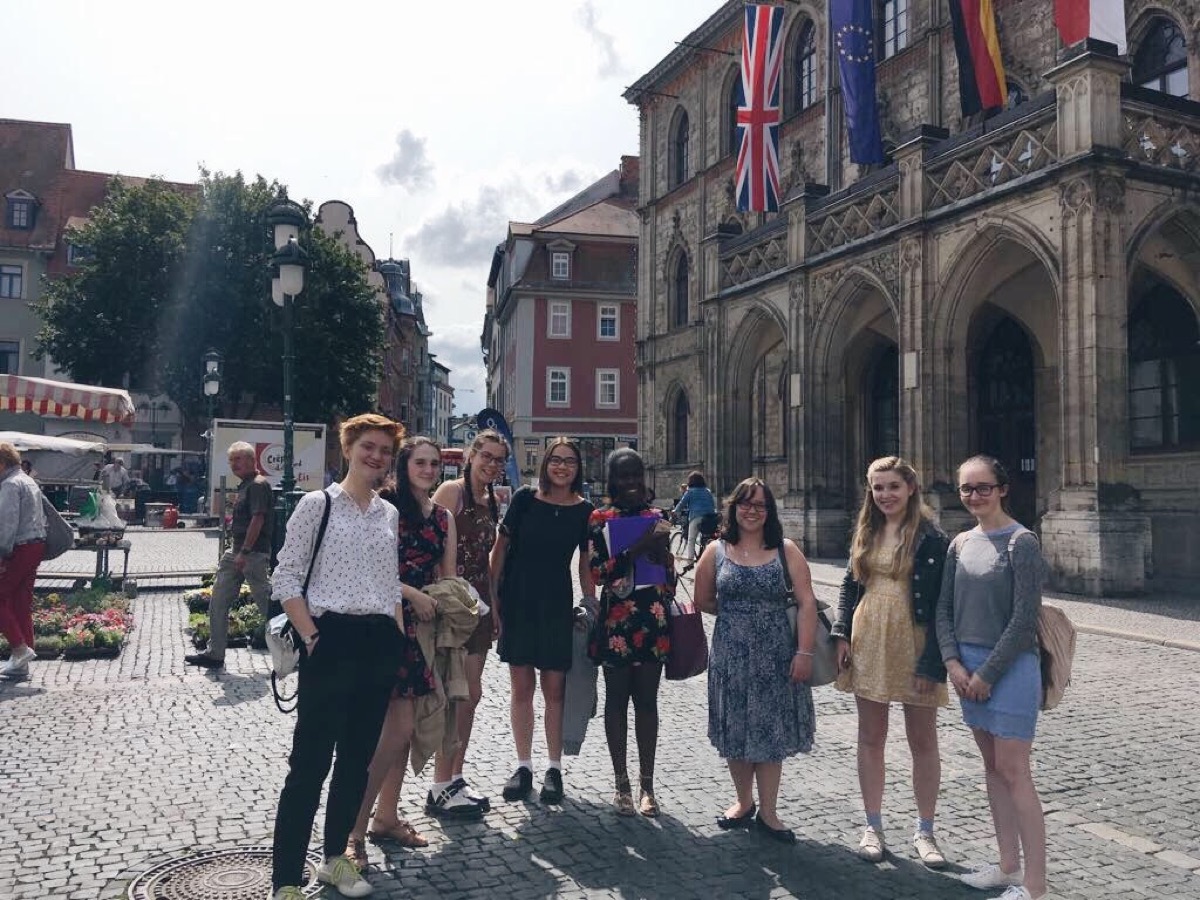 Jessica commented, "A highlight of the tour was my trip to the Königssee. We did a boat excursion on the lake and the view was unbelievable! The lake was crystal clear; you could see the reflection of the mountains on the water! My time in Germany was very beneficial, helping me to gain an insight into German culture, vocabulary and food!"
Emma also reflected on her trip stating, "During the two weeks I gained so much invaluable knowledge of both the German language and culture and I have formed many lifelong friendships. I would definitely recommend the UK German Connection pupil courses to those who would love to improve their German and experience living in Germany.  I would also like to thank my German teachers Miss Ferguson and Mrs Logan, who encouraged and helped me to take part in this truly life changing programme!
Last modified: September 7, 2017