Saturday 4th February is World Cancer Day and an intrepid team from Wallace will take on Ireland's longest Zipline Challenge. The Rapid River Zipline will be held at Colin Glen allowing participants to experience the Belfast Hills and the Colin Glen Forest Park.
Taking off from a height of 100 feet the team will criss- cross over the river, taking in spectacular views of Belfast and beyond.
Our team includes some of our Senior Prefect Team (Samia, Tanisha, Josh and Lewis), our School Counsellor Mrs Ramsden, maintenance team member Mr David McCreanor and courageous staff members including Mrs Scott, Head of Year 12.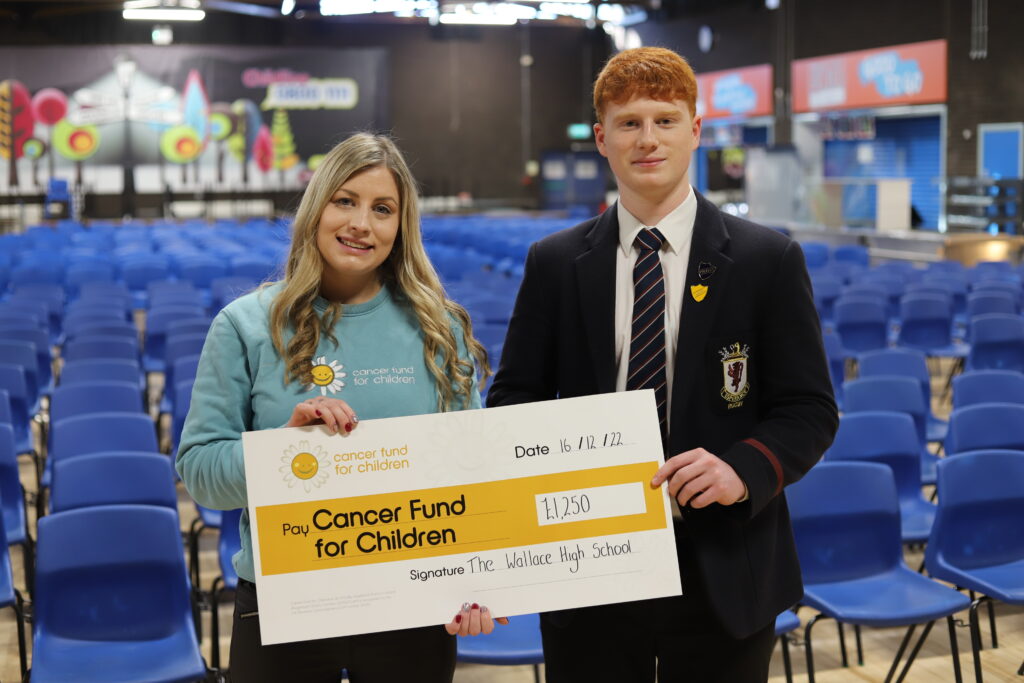 On previous occasions staff have abseiled the Europa Hotel for the Cancer Fund for Children, whilst pupils and staff together have enjoyed the challenges of Colour Runs and a Mud Run. We hope to offer our pupils the chance to enjoy an inflatable obstacle course on our school grounds later this academic year.
Wallace has been involved with the Cancer Fund for Children for thirty-five years. In 2013, our "Silver Anniversary" with the Cancer Fund we swept past the historic milestone of £100,000 and now, a decade later, we are within touching distance of £180,000 as our current figure is in excess of £176,000.
We'd be thrilled if you would support our team by the link below. You will automatically be entered into a draw to win a bottle of champagne and we have two to give to lucky winners.
See form via link below:
Last modified: February 1, 2023