What is well-being?
According to the Cambridge English Dictionary it is "the state of feeling healthy and happy" and evidence suggests there are five steps to improve your mental health and well-being which are:
connect,
be active,
take notice,
keep learning and
give.
The final week of term will see a dynamic, activity-packed, exciting Well-being Day which contributes to all five steps.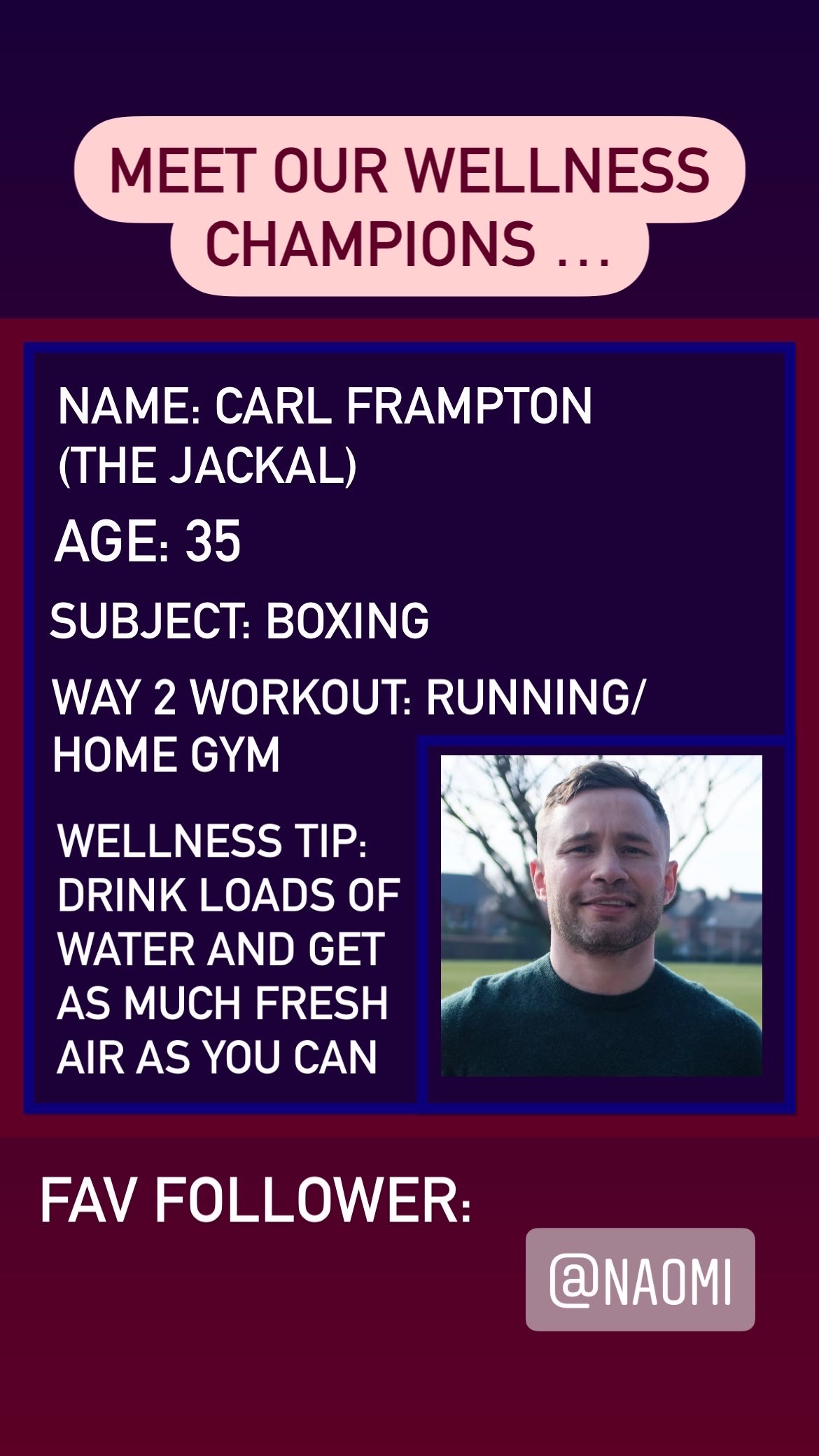 The Background
Earlier this school year Physics teacher, Mrs Wendy Davison, took responsibility for initiating a pupil-led focus on well-being. A committee (mainly comprised of Year 13 students) explored how positive wellness can be nurtured and also considered the role of prevention in positive health. The committee went on a training residential to Ganaway Activity Centre accompanied by Mrs Davison, Mrs Rogers and Mr Matthew Glenn and since then they have led assemblies/activities in Mental Health Week and Child Mental Health Week, assisted with Wellness Club (both junior and senior), organised a fund-raising Bake Sale and litter picks whilst also completing formal training in Mental Health Awareness. A highlight of the year was the visit of Carl Frampton MBE, former two-weight world champion, who was interviewed by incoming Head Boy and Head Girl Josh Kamalarajah and Samia El Dibany, about his experiences of challenge and well-being. The current Year 13 students will continue on committee next year as Year 14 students and will be joined by a group of Year 13 students. Rigorous application, voting and selection procedures have been completed and the "newbies" will head off on their residential in September. The current committee met on Friday June 17th for a Mental Health First Aid Training Workshop led by Mrs Davison when committee members explored strategies for supporting students experiencing mental ill-health, how to recognise symptoms of mental illness and how to support someone in a mental health crisis. School nurse Mrs Lorraine Mitchell briefed committee members on some of the common issues faced by pupils of school age, explaining that as mental health ambassadors, it is committee members' role to signpost struggling students to the appropriate supports.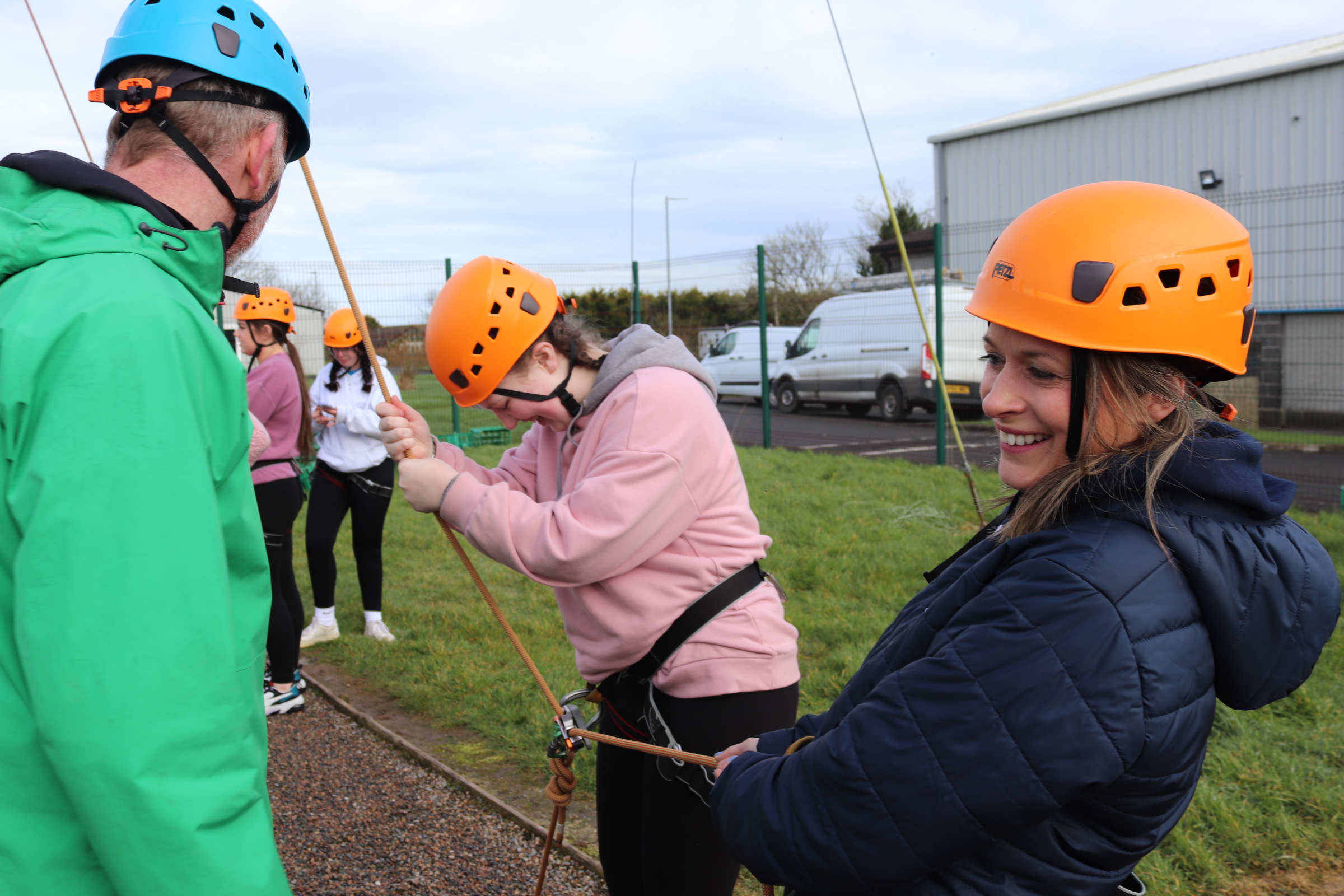 Well-being Day 28.6.2022 Not to be missed!
Team Building Challenges will include "Bomb Disposal", Active challenges will feature Pogo Stick Challenge, Football Challenge and Hockey Tricks 'n' Flicks to name but three, and Mindfulness Challenges will include blindfolded taste tests, puzzles and discussions. Mr Falconer and Miss Pascoe will be organising activities which demonstrate The Power of Music to improve mood, boost happiness and create calm. There will be a student led, live-streamed finale featuring musical performances from all Year groups.
And there's more!!! Pupils will get the chance to "Sponge the Teacher" with participants drawn randomly on the day; to quote a common phrase "If you're not in, you can't win."
The same is true of the Wellness Raffle which boasts a host of exciting prizes, detailed on our social media feeds. Tickets are £2.50 each and proceeds will be split between Alzheimer's research, Pure Mental NI, an education project in the slums of Brazil and our Lego League team who will represent Northern Ireland in the world final on Brazil. The winners will be announced live on the day!
Tickets can be purchased via ParentMail in the Shop or via this link:
https://wallaceict.net/forms/view.php?id=48431
Committee members (current Year 13) Melissa Allison, Rachel Armstrong, Charlie Boomer, Amber Curry (Y14) Caoimhe Crozier, Samia El Dibany, Tanisha Dowie, Meghan Humphries, Josh Kamalarajah, Erin Larmour, Abbie McMillan, Luke Mulholland, Lara Murphy, Reuben Rudd, Emily Stinton, and Megan Williamson.
New members for 2022-23: Sam Atkinson, Ellie Dickson, Kayla Dickson, Sophie Jackson, Max Kamalarajah, Ella McCaffrey, Lydia McQuillan, Aoife Watson, Lucy Winton and Caroline Wray.
Last modified: June 21, 2022