Wallace High School English Literature students recently had the opportunity to interview acclaimed writer Nathan Filer, in preparation for their work on A Level prose coursework.
Filer, winner of the Costa Book Award of 2013, generously gave of his time to allow the Lisburn teenagers to question him about his debut novel "The Shock of the Fall", a moving story of a teenager struggling with mental health issues.
Teacher Moyra Richardson commented:
"This was a fantastic experience for our students. Nathan was incredibly helpful and provided many superb insights which will undoubtedly illuminate our pupils' understanding. It was wonderful to see how technology can be used so effectively to open up opportunities for our students."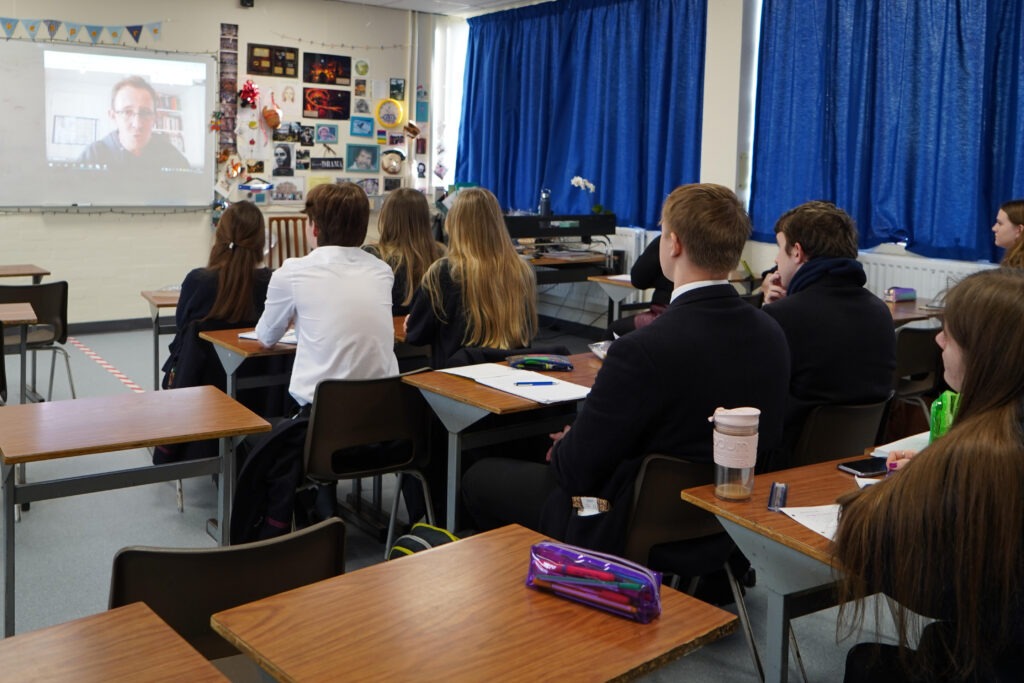 Head of Department, Gillian Weir, added:
"I'd like to thank Mrs Richardson for organising such a wonderful event. Our pupils gained a great deal from the session."
Wallace former pupil Matthew Allen who is currently studying for a Master's degree in Liberal Arts at Queen's , will be attending a similar Q and A  Zoom  on the Andrew Miller novel "Pure" which he studied as an A level student at Wallace.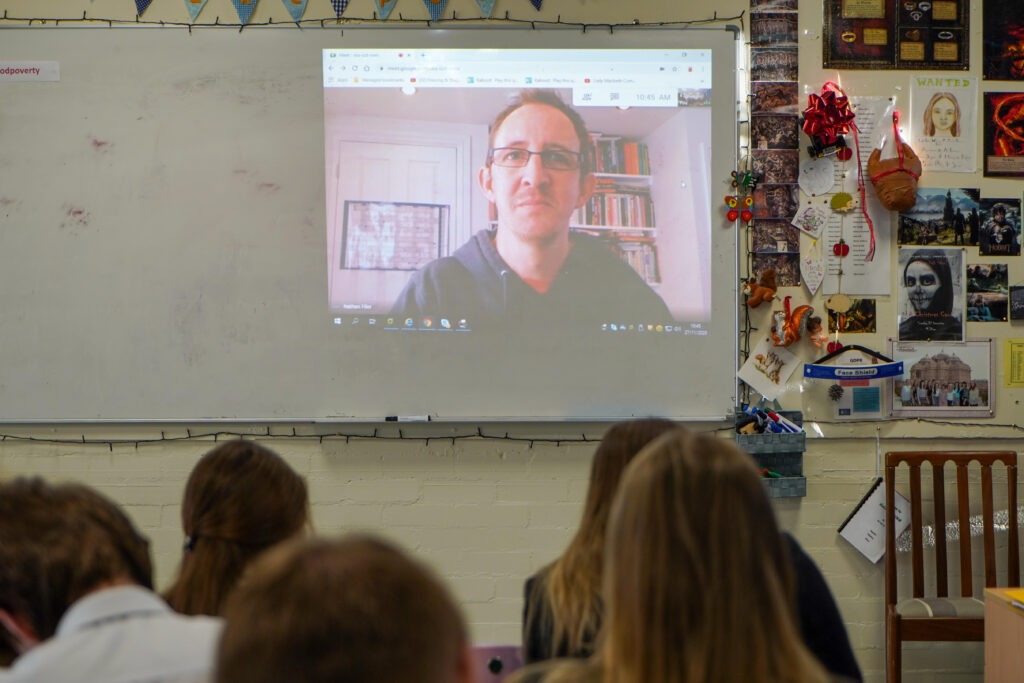 Current A2 student Ellie Pentland emailed Mrs Richardson to thank her for organising the enrichment event noting:
"Our video call with Nathan Filer was extremely interesting and informative! Nathan discussed his experience as a mental health nurse and how this role influenced his writing. I found this particularly fascinating and I know that our thought-provoking discussion will provide useful material for my writing. The unique opportunity to speak to a writer whose work we are currently studying was invaluable and will greatly enhance the quality of my coursework!"
Last modified: December 4, 2020