Year 13 Politics pupil Esther was recently invited to speak at the British Library as a representative voice for young people in Northern Ireland. We asked Esther to tell us about her experience.
The event was an extension to the competition the school recently won, namely 'Student Political Video of the Year'. I acted as a representative of the youth in Northern Ireland and I was there to express my views on social politics, Brexit and young peoples' involvement in politics.

I was one of eight panel members including Dr James Weinberg (Senior Lecturer at the University of Sheffield) and Lara Spirit, (Founder of 'Our Future Our Choice' and panel member on University challenge for Trinity College Cambridge).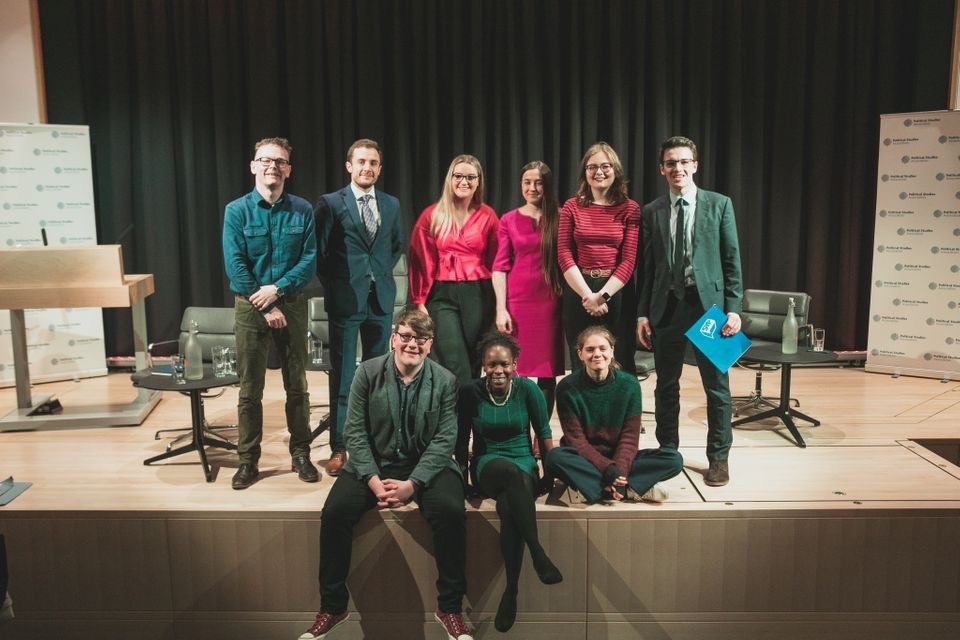 Despite the illustrious panel and commanding venue, I contained my nerves and was very excited to contribute to the evening ahead. It was a 'Question Time' style of debate in which the audience had opportunities to ask individual panel members questions about specific issues.
We discussed issues such as the possibility of Votes at age 16 and I concluded it should indeed be passed as a law. Audience members asked about the current state of Northern Ireland's government. "Esther how would you go about getting politicians to listen to the young people of Northern Ireland and the issues that concern them the most?" I replied, "It is extremely difficult to get politicians to listen in Northern Ireland where currently there is no government. They expect us to come to them, but come where? Stormont is empty."

Overall I found the experience very challenging but fascinating and compelling at the same time. At times I felt like a fish out of water but as I spoke about issues that I am passionate about; such as the hard border and abortion I became more relaxed. These are issues which Mr Armstrong and Miss Frey have gone through with us in class so I truly couldn't have done it without their teaching.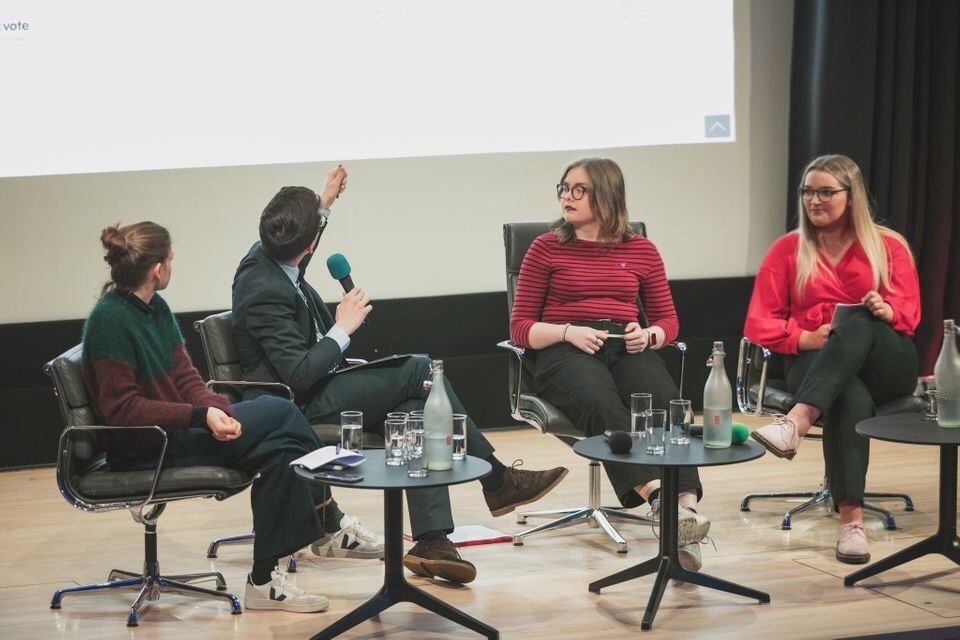 It was so refreshing to be seated at a panel with 7 other individuals who share such a passion and commitment to youth politics. Despite differing opinions on matters close to each of us, we were able to learn via debate to appreciate the diverse opinions of others.
What I constantly find utterly gratifying is to see young people advocating and campaigning for what they believe will improve the society we live in."
Last modified: March 28, 2019