Wallace High School Sixth years were inspired during an assembly with a thought provoking guest speaker.
Former student Cathryn Lavery, 30, is an entrepreneur living and working in New York City.
Having trained as an architect, Cathryn diversified and moved into ecommerce, embracing an entrepreneurial spirit. She is now running three successful companies, covering areas such as graphic design and life coaching. She offered timely advice for Sixth Years as they prepare to sit their A Levels and make decisions regarding their careers, "My Five to Thrive principle encourages a growth mindset and I was delighted to hear about the amazing work currently being undertaken in Wallace in this area.
It was wonderful coming back to my old school and take to the stage where I had enjoyed so much time as a member of the Drama Society. It was also fascinating to hear about the exciting new subjects such as Moving Image Arts and Software Design on offer in the school and to see the amazing building programme."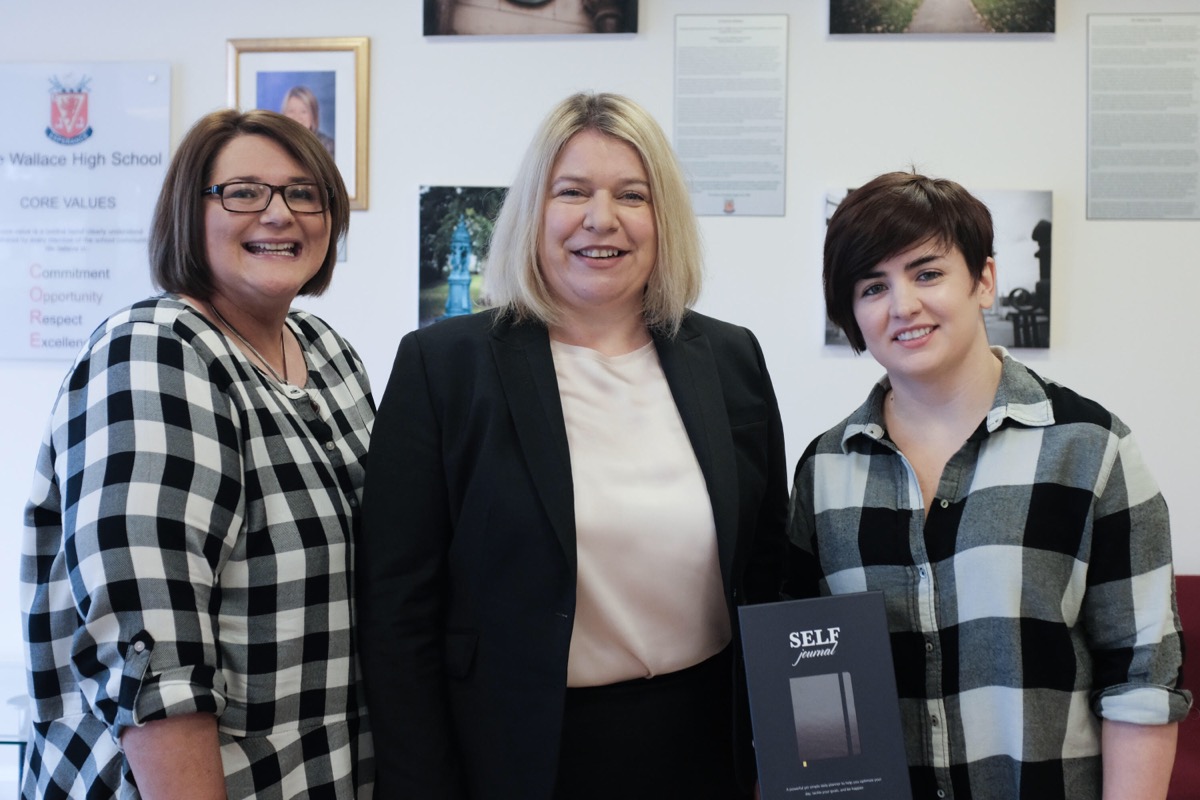 Head of English, Gillian Weir, who coordinated the event, added,
"It is always a pleasure to hear from past pupils and I was delighted that Cathryn was able to give of her time to inspire our Sixth Years in an informative and challenging presentation.
It is satisfying to note that our whole school initiative on target setting dovetails so effectively with the ground breaking work Cathryn is doing with multi millionaires in NYC! I am looking forward to using the self journal which Cathryn has created to manage my time more effectively….life-longing learning is central to our ethos here in Wallace."
Year 13 pupil Katelyn Crooks concluded,
"Cathryn's tips on setting goals and approaching all aspects of life with a 'can do' attitude will resonate with me as I plan my revision over the Easter break."
Further information about Cathryn's businesses can be found by following the links below:
uk.bestself.co
calmtheham.com
Last modified: May 16, 2017