Three members of the Horrible Histories Club have won a prestigious national competition for young historians. The Young Historian Project seeks to encourage young people to be active historians. Each year the Historical Association partners with The Spirit of Normandy Trust to award young historians who have shown excellent knowledge and demonstrated historical argument around a subject associated with a series of themes. The Spirit of Normandy Trust works to ensure that the next generation of young people can understand and recognise the sacrifice that was made by veterans during the World Wars.
In 2019 the theme for student in Key Stage 3 was 'World War One' and Max and Josh Kamalarajah along with Anna Hedley entered this competition with a short video on Life in the Trenches. Their work was unanimously selected as the overall winner of this year's Young Historian Award for work on World War One. Their project required a lot of organisation, creativity, hard work and even visits to the Somme Centre in Newtownards to gather all the necessary shots and information for their project.
Josh commented 'We learned about the Young Historian's Award through the Horrible Histories Club which meets every Thursday. Mr. McGuckin encouraged us to enter the competition, and drawing on my studies of the First World War I worked with my brother Max to film a short movie portraying the realities of life in the trenches in the First World War. My brother and I are delighted to have been chosen as the overall winners of the Young Historian Award.'
Max echoed these sentiments and added that 'Entering the competition was a fantastic opportunity to be creative whilst forcing us to reflect on the sacrifices made by previous generations. We would like to also thank Anna Hedley, in Year 10 who played an important role in the filming of our short movie.'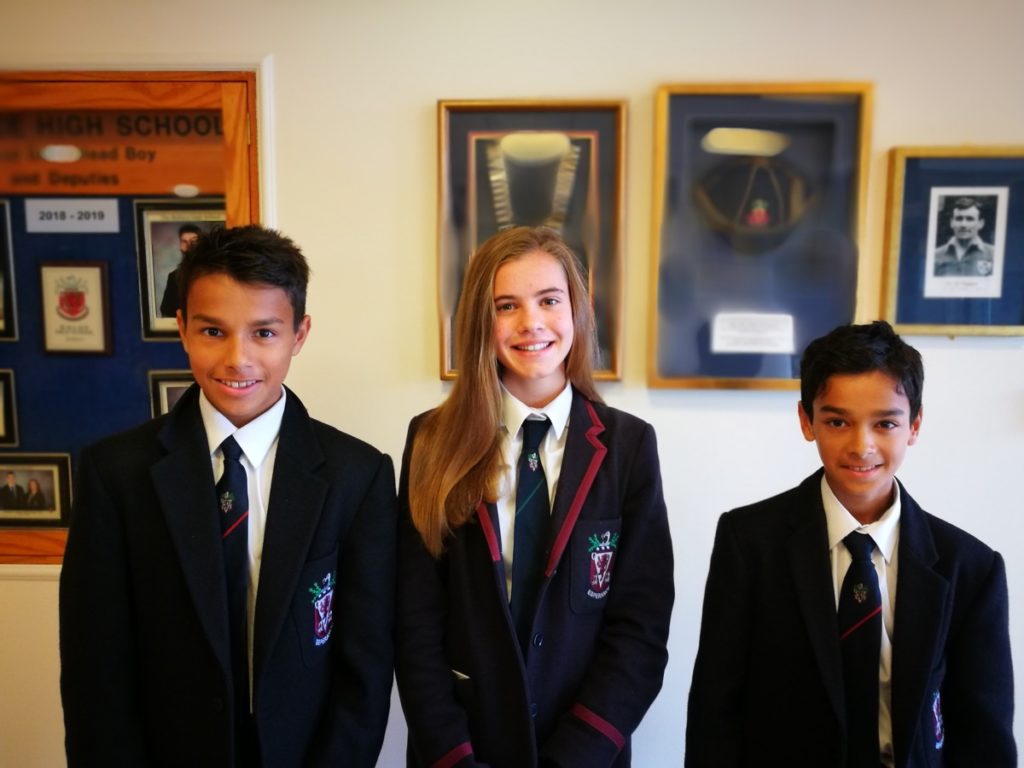 Congratulations to our winners from Wallace. We are very proud of what our students can achieve and for embracing the opportunities that present themselves.
Last modified: October 9, 2019