It was a proud moment for Wallace High School's Moving Image Arts Department as two students, Kate McCandless and James Beckett, both won awards at the prestigious CCEA MIA Showcase. Kate's film, Harboured, a psychological thriller about a young girl held captive, achieved third place in the best A2 film category; James's film, Intruder, a horror short about a girl fearing she is being stalked, received third place in the AS category.
A group of 50 students from years 11-14 from Wallace Moving Image Arts Department, joined by their teachers, Mrs Lucas, Mr Calvert, Mrs Greer and Ms Bell, attended the Showcase and Award ceremony at the Odyssey Cinema Belfast. The films, screened on the largest cinema screen in Northern Ireland, were viewed by 400 spectators from a variety of schools and colleges throughout the province.
The event was introduced by Ingrid Arthurs, CCEA MIA Subject Officer and the awards presented by various celebrated Industry professionals including Grainne McGuinness (Producer of the critically acclaimed children's television series Pablo), Joel Simon (award winning Animator and Director), Brian Philip Davis (Editor of Sundance film festival nominated Bad day for the Cut), Kitty Crawford (Games Producer) and Emmy award winning Game of Thrones Casting Director Carla Stronge. Bernard McCloskey, Head of Education for NI Screen and dedicated champion of Moving Image Arts also spoke at the award ceremony and congratulated the young people on their success.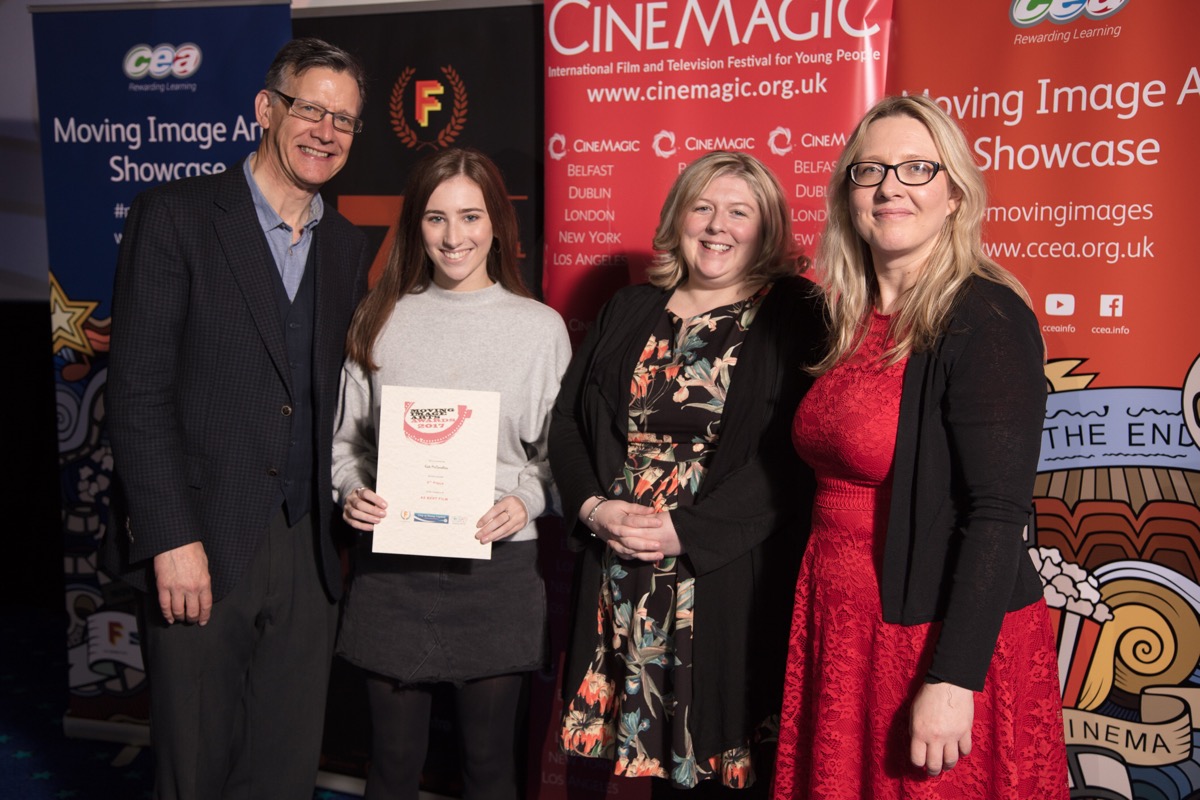 Moving Image Arts alumni, Leo McGuigan (Independent filmmaker) and Megan McArdle (Production Assistant for the BBC and Producer) were also invited to speak to the students about their experiences. Leo's AS and A2 films were first and second in the 2012 and 2013 Showcase Awards and Megan was awarded first place in Moving Image Arts in her year. The two young people were enthusiastic ambassadors, eager to share their passion for film and urge the young audience to pursue their filmmaking dreams. They assured them of the many opportunities to study and work in the film industry in Northern Ireland and of the many different careers available.
The event also included a careers fair where industry partners and stakeholders including The Nerve Centre, Cinemagic and Into Film, presented opportunities for further study and work experience. Higher Education courses were also advertised by Ulster University and Queen's University Belfast. Queen's offers several courses including a BA Hons in Broadcasting Production, Film studies and Production and Film & Theatre Making; at Ulster University, students have the opportunity to study BSc Hons in Cinematic Arts and Interactive Media, BA Hons in Media Studio Studies and Production or BDes Hons in Animation and Interactive Design.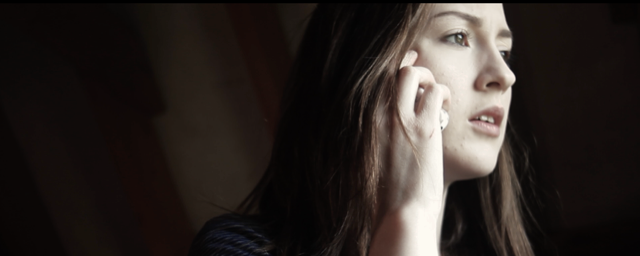 Moving Image Arts is a relatively young subject but it has grown considerably over the last 14 years even attracting centres from Scotland and Singapore. Studying Moving Image Arts equips young people with the skills required to actively pursue a career in film and television. The Northern Ireland film industry is thriving and has been given further impetus by the success of HBO's television series Games of Thrones and several blockbuster films including Star Wars, City of Embers and Dracula Untold. More recently Harbour Studios announced that they will also begin production of the new Superman prequel television series called Krypton. NI Screen, the national screen agency for NI, is committed to making Northern Ireland the strongest screen industry outside of London in the UK and Ireland.
James and Kate are the latest in a long line of talented young people from Wallace High School's Moving Image Arts Department to have achieved success at the showcase. A number of students in the past have received awards including Nathan Stevenson, Molly Bolton, TJ Smyth, Adele Atkinson, David McCrea, Katie Hume, Shane Brennan and Reuben Trotter.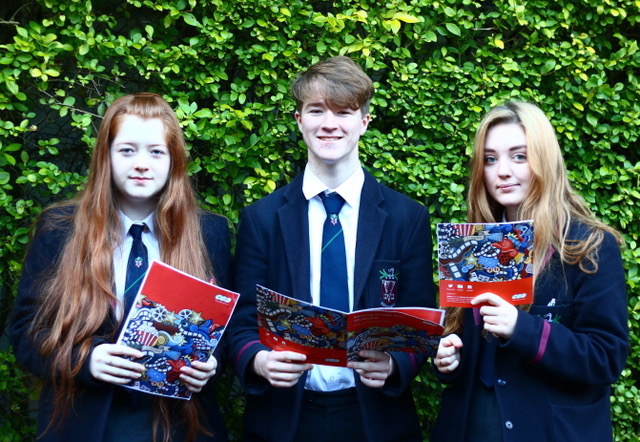 James and Kate are both extraordinary filmmakers with vision and talent but their success can be attributed to their commitment and dedication.
Last modified: December 7, 2017